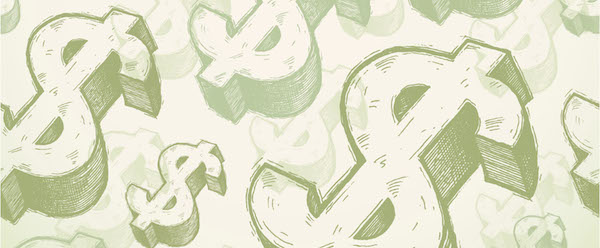 Everywhere you turn another new publication shows up online. The barrier to entry for anyone to publish anything is just about nonexistent. Lots of folks succumb to the lure of making money with high search engine rankings, and AdSense, AdWords and other ad networks. Although this approach doesn't make a new publication an overnight hit, it does amp up the noise and confusion on the wild wild web.
So why is a bona fidé publisher like you bleeding advertising revenue? Why is it that big brands are spending less with you than ever before?
You bit the digital bullet and went online with a cool interactive format. You added the latest and greatest advertising technology (e.g. video, programmatic, etc.) and email blast offerings, not to mention exclusive sponsorships, round-tables, and even contests. Yet despite all that, ad revenue is still dropping. At the same time, you realize that the coffers of publishers with a unified responsive database are growing.
What Do They Know That You Don't?
1) Eyeballs and clicks aren't enough. Advertisers demand qualified leads.
While there is value in creating brand awareness, it's no longer enough value to justify spending big bucks with you. Especially when a competitor can offer targeted lead generation programs – one that delivers leads ready and willing to engage with the advertiser.
2) Advertisers insist on behavior-based information. Unlike readers' survey data, it doesn't lie.
We all know how reader surveys work. Even paid subscribers will fudge the truth. Think about this: 81% of people lie about their height, weight, or age. Then there are the inevitable changes of address, jobs, titles, etc. Since survey data is rarely validated or verified, it has a high propensity for being inaccurate. The degree of inaccuracy varies — but that still doesn't help you or your advertiser.
Online behavioral data is the most accurate because the right system can capture digital activity in real time. Web pages seen, videos watched, downloads, shares, likes, etc. And that data can be sliced, diced, correlated, and analyzed. Behavioral data is far more reliable, and therefore, more predictable and valuable.
3) Meaningful subscriber segmentation is your biggest dream. Advertisers won't wait for dreams to come true — they're desperate for segmented data now.
If you're like many publishers, you store data in different systems. Financial, circulation, email marketing, web analytics, and ad sales, etc. None of which may talk to each other. Or, if some do share data – they may not do it often enough (i.e. in real time) or have duplicate records or mismatched data (a common problem).
You dream of the day when you can unify it all into one database and keep it updated and accurate. But you're overwhelmed at what it takes to do that. You have to overcome tremendous company inertia. Disrupt internal and external relationships. While spending lots of personal and financial capital to make it happen.
As you've been debating the pros and cons, your competition sucked it up and did it. Now they're segmenting their data in remarkable ways. They have more accurate data models. They're producing more targeted campaigns for their advertisers. Campaigns that deliver the high quality leads advertisers are demanding.
4) You can't prove ROI. This is the most fundamental reason you're bleeding advertising dollars.
Without a unified responsive database plus data coming back from your advertiser with how many customers closed and how much revenue was earned (from the leads you delivered), you can't show their return on investment with your publication's programs. If you could show them strong ROI, chances are good you're leaving money on the table. And if you can't show them ROI, they've moved on to working with publications that can.
Band-aids Won't Work
You can keep applying band-aids here and there. New sponsorships, new "exclusive" events, dropping ad rates, exclusive email blasts, even native advertising. But you won't stop bleeding advertising dollars without a unified responsive database behind the scenes.
A database that's tied to your publication's website. That creates records for each subscriber or visitor. That captures all their activity (emails, PPC ads, articles, videos, downloads, calls-to-action, etc.).
It all comes down to having a system that unites all your data, in real time, so you can offer advertisers what they most value. And charge accordingly.