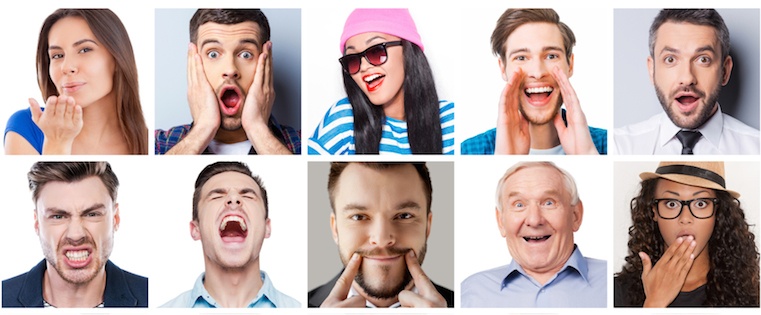 Emotions are always high during the holiday season, and that puts you, the ecommerce vendor, in a very pleasant situation. Emotions often lead to purchases, especially if you target those emotions responsibly. Knowing which emotions to invoke can lead to some seriously amazing sales. Let's take a look at which will fill carts on your ecommerce site.
Love
Well, this probably seems pretty obvious. We buy gifts for people during this time of year because we love them and want them to be happy. Sometimes, amid the hustle and bustle and rampant spending and grumpy shoppers, we forget that we're doing this all out of love.
With your content, remind buyers of the reason for the season. Commercials and articles that tug at the heartstrings also tug at the purse strings.
Instant Gratification
With so many tasks to check off the list before the big day arrives, shoppers are looking for anything that makes their job easier. Your offers during this time should focus on how you can take the stress out of their holiday shopping. Give them what they need as quickly and as easily as possible.
Instant online savings offers are definitely a great start. What if you offered discounted overnight or two-day shipping for certain spending thresholds? Free two-day shipping with a certain purchase amount can go a long way toward boosting those average order values.
Trust
Buyers often step way outside their comfort zones during this time of year. After all, they're making purchases for the people they love and not for themselves. What does the doting wife know about the necessary products for her husband's beer-brewing hobby? What does the loving mother know about the equipment needed for her son's computer-building activities?
With content that addresses their questions and gives them the answers they need, you build trust that other online retailers might not pursue. By showing these buyers that you're more interested in their trust and loyalty than in their dollar, you might just convince them to spend more.
Fear
Well, prompting fear during such a warm and fuzzy time of year doesn't seem like the best tactic. However, if you can show buyers that your quantities are limited, they might jump into action to make sure they get one.
This has been a major product mover in the past, especially with toys. Companies that carry the hottest toys of the year get a lot of money and mileage out of promoting those coveted gifts. Anyone remember Tickle-Me Elmo? Or Beanie Babies?
Value
Even during the season of spending, consumers have to be a little frugal. After all, they can buy more gifts if they save money on their purchases. You can tap into this desire for savings with some great offers.
Any way that you can help your buyers save money is a great way to get them to complete their purchases. For instance, a discount coupon for spending over a certain amount in their email may get them to your website. Then show them bundling options that might save them even more money if they're willing to buy a few more products while they're there. A final offer might be free or discounted shipping if they meet a certain purchase amount. With that kind of value available, they might just shop with you for everyone on their list.
With these emotions at the forefront of your marketing strategies, you're set to have the best holiday season yet.