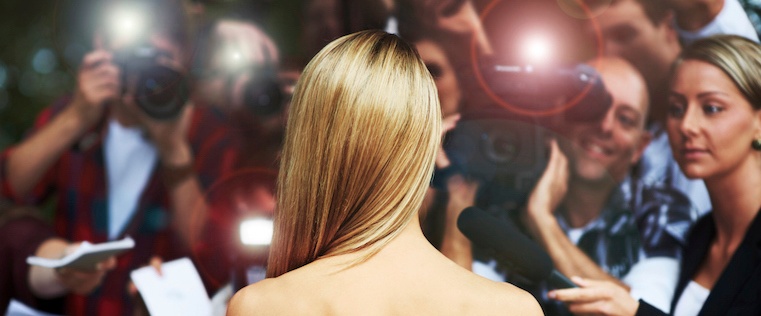 This post originally appeared on Agency Post. To read more content like this, subscribe to Agency Post.
Nike recently announced that it has signed a "lifetime" deal with LeBron James, who has been a brand spokesperson for the company for the past 12 years. The deal, the first of its kind for the brand and possibly the "largest single-athlete guarantee in company history," is reported to be worth at least $60 million per year.
James, who is only 30 years old, is predicted to make $1 billion from the Nike deal by the time he is 70. And even if this number decreases, the partnership will still be one of the largest and most well-known partnerships between a celebrity and a brand.
Celebrity and athlete endorsement deals have been increasingly seen as risky bets for brands due to cases of arrests, violence, and scandals involving spokespersons, yet brands are still willing to take a chance on high profile personalities who can bring additional exposure and some extra buzz.
We looked back at some of the more memorable brand partnerships to see how a little star power can fuel the success of a brand. Check out some of our favorites below.
10 of the Most Memorable Celebrity Sponsorship Deals
1) William Shatner & Priceline
Captain Kirk has starred in the travel site's ads since 1997. He even was killed off in one ad in 2012, but Priceline brought him back soon after. Now, he stars with Kaley Cuoco, his "secret" daughter, creating a Negotiator dynasty for the brand.
2) Michael Jackson & Pepsi
Jackson signed a $5 million deal with Pepsi at the height of his career, shortly after Thriller was released. The partnership has become infamous due to a freak accident during the filming of a commercial that set fire to Jackson's hair and led to second- and third-degree burns on his scalp.
3) Brooke Shields & Calvin Klein
The 15-year-old actress raised eyebrows and attracted attention when she said, "You want to know what comes between me and my Calvins? Nothing." This wasn't Shields' first foray into advertising. She was in an Ivory Snow commercial when she was just 11-months-old.
4) David Beckham & Adidas
Beckham is another athlete who signed a "lifetime" deal to secure his faithfulness to a brand. His 2003 contract with Adidas is reported to be worth $160.8 million of which he received $80 million upfront.
5) Tiger Woods & Nike
Woods has been a Nike spokesperson since 1996, and in 2001, he signed a $100 million deal spanning five years — one of the most expensive sponsorship deals in history. According to Lottoland, Woods made $600,000 playing golf from June 2014 to 2015, while he raked in $50 million in endorsement deals.
6) Michael Jordan & Hanes
Jordan has been a spokesperson for Hanes for more than 25 years, appearing with Charlie Sheen and Cuba Gooding Jr. over the years.
In addition, Jordan's deal with Nike brings him $100 million in earnings each year as the Jordan Brand commands 58% of the $4.2 billion U.S. basketball shoe market. However, it's his "boxers or briefs" commercial for Hanes that is his most memorable commercial moment.
7) Fabio Lanzoni & I Can't Believe It's Not Butter!
The popular romance novel cover star was also the spokesperson for the butter substitute brand in the 1980s and '90s. Fabio has recently made a comeback to the commercial world: He challenged Old Spice's Isaiah Mustafa to a duel in Mano a Mano in el Baño.
8) George Foreman & George Foreman Grill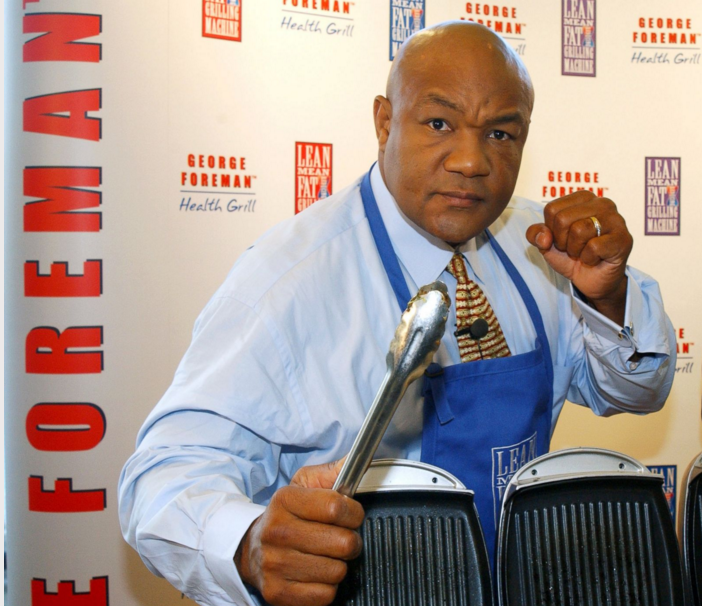 Image via ABC News
The boxing champion transitioned into becoming the spokesperson for a new indoor cooking and grilling appliance from Salton in the mid-90s. Since then, there have been more than 100 million George Foreman Grills sold. The founders of the company bought out Foreman in 1999, paying him more than $137 million in cash and stock.
9) Catherine Zeta-Jones & T-Mobile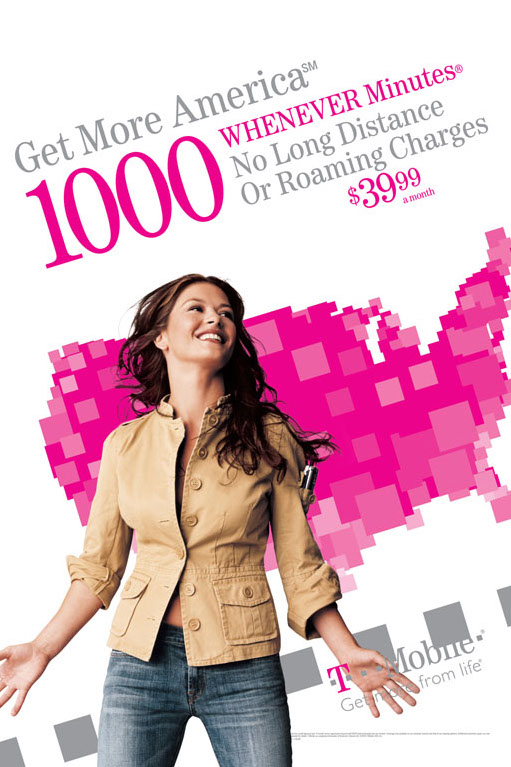 Zeta-Jones landed this $20 million deal with the telecommunications company when the brand was launching in the U.S. in 2002. The brand renewed the relationship in 2009 right before introducing us to the "T-Mobile girl."
10) Britney Spears & Pepsi
A Pepsi partnership makes another appearance on this list, but the brand's celebrity-fueled work has produced some of the most iconic moments in advertising. Spears' was at the top of her career when she made a $8 million deal with the soda maker.
What are your favorite celebrity-brand pairings? Let us know in the comments!