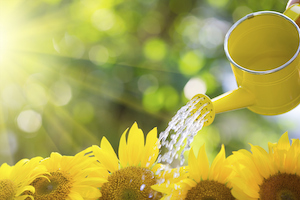 A lot's happened in the marketing world in the last few years. Social networks have gone even more mainstream, Vine's become a thing, Twitter's made analytics available for everyone, Google's algorithm has changed (several times … no surprise there), and we've watched the prevalence of inbound marketing grow and grow.
Although the fundamentals of inbound marketing haven't changed, the tools companies use to get found online have. Where do these changes fit into your inbound marketing strategy? Where are the best places for us to invest our time and money today? What is the biggest mistake companies make when they try to get found online in 2014?
Check out this video interview with best-selling author David Meerman Scott and HubSpot CEO Brian Halligan to find out the answers to these questions and more. Brian will also talk a little bit about the new edition of the book, Inbound Marketing: Attract, Engage, and Delight Customers Online, which includes all these updates.
To get a better idea of what changes you can expect to see in Brian and Dharmesh's new book, check out this free preview.