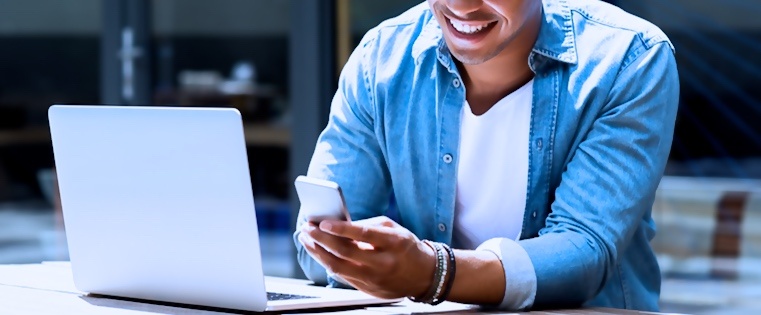 Back when I was in business school, just a wee lass interning for a consulting firm, one of my first assignments was to deliver a presentation on the value of social media. I had to prove why something like Twitter was actually of any use in this industry, and explain how we would leverage it to promote our company.
At the time, it was a bit of a tall order. And my presentation was met with a lot of the questions and objections:
"My line of work is too boring."
"I don't have anything meaningful to contribute."
"The people we want to reach aren't on Twitter."
Since then, businesses have certainly warmed up to the platform — and some of them have managed to establish a really impressive presence. But there are still a lot of small- to mid-size companies that continue to question the platform's fit for their businesses.
Some continue to automatically push content to Twitter directly from Facebook — a big no-no in social media automation — while others start an account, only to abandon it a few weeks later.
For those folks, I've put together a list of 10 brands that are tweeting out thoughtful insights on some of the most unexpected topics, from bricks to car mats. Despite the unusual products and services they've been tasked with marketing, they are finding unique ways to use the platform … and you should take note. (And to learn more about how to succeed on Twitter, download our introductory guide to Twitter for business.)
10 Unexpected Companies to Follow for Twitter Inspiration
They say that New York is the place to get the best of everything, and the city's Department of Sanitation is no exception.
The word "sanitation" doesn't exactly paint the prettiest mental picture, but the department uses creative images to take away some of the ickier connotations associated with it. For example, check out this graphic they put together to promote their food waste reduction initiative:
These businesses must now separate food scraps (aka organic waste) from other waste. Info: https://t.co/qUSnUGmYYm pic.twitter.com/HRsVGOBJnT

— NYC Sanitation (@NYCSanitation)
July 19, 2016
We'd consider this a strong post for a few reasons. For one, tweets with images tend to receive 150% more retweets than those without. Not to mention, the image communicates information in a way that doesn't overwhelm the user with details — an important factor to consider when creating content for users who might be quickly skimming through their feeds.
NYC Sanitation is also careful not to come off as too authoritative on Twitter, which can be tricky for a local government office. It's able to establish itself as a source of information, rather than a domineering force, and uses the platform for its own version of customer service.
Check out this exchange with a local resident seeking advice on how to store her compostable scraps before collection day:
@SarRCox Yes! Try putting them in the fridge. Or, line bin w/paper towel or newspaper. Can also use paper towel/newspaper between layers.

— NYC Sanitation (@NYCSanitation)
June 30, 2016
What also strikes us about NYC Sanitation is its ability to illustrate its widespread presence in the community. The department uses Twitter to join existing conversations about something everyone is talking about — without coming off as patronizing or cliché. For example, take this screen capture of a Pokémon Go creature next to a collection bin:
Look who was by a DSNY Organics Collection bin! Learn about organics collection: https://t.co/VSBvvyJ5zb #PokémonGo pic.twitter.com/eFapY94L4q

— NYC Sanitation (@NYCSanitation)
July 14, 2016
It shows that there are simple ways for any brand — even one that's known for trash pickup — to participate in a larger dialogue.
Takeaways for marketers:
Use images to share key information in a readable format (so people don't skim past it).
Don't be afraid to use Twitter for customer service — your followers expect it.
Think about how your business relates to something everyone is talking about, then join the conversation.
I've always had tremendous respect for the number of marketing challenges faced by nonprofits, but with the right efforts, these issues can be overcome. Pine Street Inn, a Boston-based shelter and provider of services to the city's homeless population, has commanded a Twitter presence with some great takeaways for NPO marketers.
To start, we can't help but notice how infrequently Pine Street Inn tweets about donation requests. Instead, the organization chooses to indirectly encourage volunteerism or material contributions by giving serious props to corporations and individuals who help out:
It was lovely working with @RueLaLa interns this morning – Thank you for volunteering with us! #endhomelessness pic.twitter.com/US77ki7A7E

— Pine Street Inn (@PineStreetInn)
July 26, 2016
It also uses Twitter as a place to share success stories of its past residents or clients. Updates like that show the impact of fundraising, so that followers know exactly how donation dollars are put to use:
GOOD NEWS: Congratulations to Roberta who is moving out of shelter and into housing! Read more here: https://t.co/lLw9lvB76K

— Pine Street Inn (@PineStreetInn)
July 20, 2016
By populating Twitter with this kind of diverse content, followers aren't as likely to tune out tweets that do pertain to donations. That's a principle applicable to for-profit businesses, too: When you avoid saturating Twitter with sales pitches, your audience is less likely to ignore them (or unfollow you).
Plus, remember the love Pine Street Inn tweets for its volunteers? According to Nonprofit Tech for Good, those folks make double the fiscal donations as non-volunteers.
Takeaways for marketers:
Don't bombard followers with requests for donations, sign-ups, or sales.
Use images and stories to show how much you value your customers' business and support, and how it's making an impact.
Give props to your customers, followers, or volunteers — they'll notice, and often reciprocate.
WeatherTech, a maker of weather-proof car mats, is using Twitter to show how nifty (and definitely multi-purpose) automotive accessories can be.
For those of us who are more accident-prone than others — myself included — it might not always be so obvious how helpful a floormat can be after something as routine as grocery shopping. But using tweets like this one, WeatherTech is able to say, "Hey, you! Yeah, the one who spills things in the car. It happens. We're here to help."
If you're having a not so eggcellent start to the week, here's hoping it turns sunny side up soon! #WTfamily pic.twitter.com/dP2AUJXK9n

— WeatherTech (@WeatherTech)
August 1, 2016
WeatherTech also does a good job of working seasonality into its tweets. When something is deemed "seasonal or limited," writes Mark Macdonald, people are inspired to get it while they can. For that reason, it's generally a best practice to align your tweets with the time of year. WeatherTech follows that concept with photos to show how its custom-fit car mats come in handy during the summer, when road trips — as well as the sand and food that come with them — reign supreme:
A day at the beach, stays at the beach with WeatherTech. Get the custom-fit protection for your vehicle. pic.twitter.com/uPSvPQOwUF

— WeatherTech (@WeatherTech)
July 15, 2016
Another tactic that WeatherTech isn't afraid to use? Tweeting with cute animals. (Yes, we're serious.) When a brand is able to connect a bland subject with something adorable, people typically pay attention. (Think: The Budweiser puppy or Heinz's stampede of wiener dogs.) WeatherTech combines this idea with the seasonality of its tweets in posts like this one:
The Dog Days of summer are here! What do you do to beat the heat? #dogdays pic.twitter.com/oMPvjVw6IP

— WeatherTech (@WeatherTech)
July 13, 2016
And this one:
You ask him to wipe his paws at the door & he never listens! Thank goodness for easy to clean WeatherTech doormats! pic.twitter.com/aTzl5InfxX

— WeatherTech (@WeatherTech)
June 28, 2016
Takeaways for marketers:
Show the different (counter-intuitive) ways your products can be used.
Keep tweets seasonal: how are your products are used during a specific time of year?
Use cute animals — even better if they're interacting with your products.
When was the last time you identified an office supply as "cellophane tape"? Over the years, Scotch Tape has become one of those brand names people use for generic terms — just like Chapstick or Kleenex. But despite the fact that it's a household name, there are two factors to consider here:
Tape isn't typically a lengthy conversation topic.
The brand makes more than just tape.
Scotch has used Twitter to address both items. For example, this tweet visually represents how Scotch products can be applied in many scenarios, like moving:
Why is moving so stressful? Because we improvise. Here are some pro tips from @YouMoveMe. https://t.co/t8wPvdZmLX pic.twitter.com/2oPjgOPAej

— Scotch (@ScotchProducts)
July 21, 2016
What makes this tweet effective is how it includes multiple pieces of information in a small, digestible format. With one post, Scotch has accomplished three-in-one communication: The practicality of its products, a link to its website, and a positive customer review.
Scotch also plays into people's love for visual statistics by incorporating visual content — like this micro-infographic — into their publishing mix:
90% surveyed use their junk drawer a few times a week. Could you survive without one? https://t.co/XaZNqsdYcE pic.twitter.com/4JaJarfcFH

— Scotch (@ScotchProducts)
July 1, 2016
Here, Scotch is not only catering to the fact that readers tend to pay closer attention to information-carrying images than they do to plain text on a page, but this post also ties in a relatable element: Honestly, who doesn't have Scotch Tape in their junk drawer? And tweets that are relatable have been shown to get more engagement.
Let's do a deeper dive into some of these images, as well as how Scotch curates them to promote its brand. Take a closer look at the colors used in the previous and following image. Do they remind you of anything?
Make beautiful signs for your summertime events with our free, custom-designed printables. https://t.co/qvTvZLRN3E pic.twitter.com/oPv0Y4Xd2v

— Scotch (@ScotchProducts)
July 26, 2016
If you answered, "The Scotch logo," you get an A+. Scotch has achieved consistency by incorporating the color palette associated with its brand into what it shares on social media. And since 80% of consumers say that color boosts their recognition of a brand, these images keep the brand recognizable, even when depicting something other than Scotch's chief product offering.
Takeaways for marketers:
Again, use images to communicate information, like statistics. If you can include multiple pieces of information in one image without crowding it with text, even better.
Make your tweets relatable.
Maintain brand consistency in the images you tweet (e.g., by making the dominant colors the same as those in your logo).
It's no secret that B2B marketers can borrow techniques from their B2C peers. TigerChef, a restaurant supplier, follows that advice by taking advantage of what it has in common with the general public: An obsession with food.
For example, food trucks have been an infatuation-du-jour for a few years now. TigerChef recognizes that growth and uses it to create blog content. Then, it uses Twitter to direct visitors there, like in this tweet:
Is opening a #foodtruck on your bucket list? Our #blog has all you need to know to get started! #dreambig https://t.co/cB19wu4xh5

— TigerChef (@TigerChef)
July 20, 2016
Check out the language used above: It's geared toward a target audience. TigerChef makes products primarily for chefs and restaurant owners, both seasoned and aspiring. With this tweet, the brand is able to attract two types of culinary professionals: Pros who have been buying these supplies for a while and want to explore the food truck market, and industry newcomers who are starting out there.
Here's another key lesson from the B2C camp: Twitter can be used for customer service by B2B brands, too. When this French bakery received a defective product, TigerChef was able to respond more quickly via Twitter and send a free replacement, publicly ending its interaction with the customer on a positive note.
@TigerChef Thank you for your help!

— BonAppetitFrenchBake (@BonApetitFrBkry)
July 26, 2016
Takeaways for marketers:
If you're B2B, don't be afraid to borrow some Twitter best practices from B2C brands. Take something people are obsessed with — like food — and make it relevant to your brand and target audience.
In the English language, there are a few human qualities ascribed to a pile of bricks. "Sexy" is not one of them. But at the same time, bricks surround most of us for the majority of the day. That's something we tend to take for granted.
Northcot, a 90-year-old British brickmaker, uses Twitter to bring that to our attention. (See? You're never too old to tweet.) The following tweet succeeds in highlighting the beautiful architecture that was achieved using a commonly overlooked product: bricks.
A bit of #brick detailing makes all the difference! @BricksUK @eaglesandrew Northcot's Stratford Mellow handmade. pic.twitter.com/gSqtvGfxs5

— Northcot Brick (@NorthcotBrick)
May 5, 2016
This serves as a good takeaway for businesses who aren't sure where to begin with Twitter. If you don't know what to say, think about the ways people interact with your product daily, and might not even realize it.
Northcot has also figured out how to share the social love. Here, the brand tweets its congratulations to an architecture firm:
Congratulations @johnpardey_jpa This excellent project uses Northcot's Stratford Antique handmade #bricks! @BricksUK https://t.co/IVqikuQEcs

— Northcot Brick (@NorthcotBrick)
July 8, 2016
How does that benefit Northcot? It draws attention to the fact that its bricks were used to create an award-winning design project.
Twitter can be a valuable relationship-building tool in that way, by nurturing and drawing attention to connections with brands that can potentially use and promote a business.
Retweeting other brands can achieve something similar. This retweet shows how other brands and people engage with Northcot. Plus, it shows that the brand isn't afraid to have fun; it's a reminder that brickmaking largely consists of playing with clay. And who doesn't want to do that on a Wednesday afternoon?
Great afternoon with the team @NorthcotBrick having a go at making a handmade brick! pic.twitter.com/9E95MdCLh8

— EHSmithArchClay (@EHSmithArchClay)
July 13, 2016
Just be sure not to retweet every tweet that mentions your brand. At that point, it starts to look like you're showing off.
Takeaways for marketers:
Even if you think your products are boring, think about how people come across them on a daily basis. Tweet out photos to remind your audience of that.
Shout out to other brands on Twitter, especially if they used your product to create something notable.
Retweet other brands, especially if it depicts them interacting with yours.
Farming equipment never looked so cool. John Deere is one of those brands that has mastered Twitter in a way that makes people look at tractors differently.
For example, here's a great example of how a branded hashtag can create long-term engagement, when done well. For over three years, users have been uploading images labeled with #DeereSighting (a branded play on words) to show how they interact with John Deere's products:
In good company. #DeereSighting from Laurcen W. pic.twitter.com/BLSIXw7Urc

— John Deere (@JohnDeere)
July 28, 2016
Pile it up. #DeereSighting by Corey B. pic.twitter.com/0SO4RG080a

— John Deere (@JohnDeere)
July 26, 2016
Here's what's neat about branded hashtags. First, tweets with hashtags get twice the engagement as those without. Let's say someone has followed John Deere for a while, but hasn't thought to mention it on social media. Just by clicking #DeereSighting, that person sees how others show their love for John Deere in a fun way.
And remember that image lesson from Scotch — the one that says color boosts brand recognition for a vast majority of consumers? Notice that this picture doesn't even contain a picture of an actual tractor. It's a lovely, floral tribute to mothers, but it still carries the identifiable green and yellow colors associated with the iconic John Deere logo:
It's true that April showers bring May flowers, just in time for mom. #DeereSighting by Niki B. pic.twitter.com/wTd9lMLf2L

— John Deere (@JohnDeere)
May 8, 2016
We also noticed that John Deere's isn't using Twitter to stray from the farm, so to speak. Rather, it's paying tribute to what the business is known best for — tractors — and highlighting that legacy in unexpected ways.
In this tweet, the brand is acknowledging the important role that young engineers will play in the company's future. Tweets like these send a message that says, "We're adapting to change, but we're still the reliable brand you've always known."
Intern Spotlight: Michael a @txst Electrical Engineering student, is a Product Engineer Intern this summer in Fargo. pic.twitter.com/nHGIsDzUbi

— John Deere (@JohnDeere)
July 20, 2016
Takeaways for marketers:
Create a branded hashtag that encourages your followers to start a conversation about your products.
If your business is a bit older, use Twitter to let followers know that you're adaptable to change, but can still preserve your brand's legacy.
Remember that earlier statistic on hashtags, and how much they can boost engagement? Niagara Conservation, a maker of water-saving toilets, shows that those numbers don't lie. I personally discovered the brand when someone I follow on Twitter used its very eye-catching hashtag: #WhatTheFlush.
Using the toilet is one of those things that we're taught not to discuss openly, let alone announce on social media. But in an era where 40% of young adults say they use social media when nature calls, Niagara Conservation has leveraged Twitter in a way that gets people to broadcast their business, along with its environmental and financial implications.
When you're partying bc it's the 1st day of summer but then u remember we're in a soul-sucking drought #WhatTheFlush pic.twitter.com/iDRqTRP24U

— Niagara Conservation (@NiagaraCnsvtion)
June 20, 2016
Niagara Conservation achieves a really interesting balance with its tweets. The topics are usually crucial, like natural resource depletion. But the brand is able to effectively use humor to make these subjects more approachable, and even resonate with followers more than they might have otherwise. The drought is a serious problem. Water wastage is a serious problem. And this cat on a toilet isn't messing around:
Yeah, we're shocked by how much water your toilet uses too. #HelpSaveWaterhttps://t.co/6CRTJ5cZyF pic.twitter.com/Hq4G7vGKuR

— Niagara Conservation (@NiagaraCnsvtion)
July 22, 2016
Another way Niagara Conservation creates a mass appeal is by addressing something everyone wants to do: Save money. (Just look how many articles come up for a search on "how to save money on Twitter.") That's another great use for Twitter: To highlight the benefits of your products — like how they can help your budget — in a condensed, digestible format.
Niagara is able to achieve that with the example below. It also avoids a doom-and-gloom approach to the primary intention of its product — to solve a global water shortage — and instead uses a cartoon to illustrate how this special toilet is financially beneficial.
The best parts of your water bill being cut by 60%? Saving the environment AND having extra money for #tacotuesday. pic.twitter.com/Dz059hsZUq

— Niagara Conservation (@NiagaraCnsvtion)
July 12, 2016
And by the way, that dancing taco isn't messing around, either.
Takeaways for marketers:
Highlight the benefits of your product that most people seek when researching brands, like how it will save them money.
Inject humor into certain topics to make them more approachable. (Note: Tread lightly, as to avoid coming off as insensitive or offensive.)
Management consulting is one of those lines of work that, when talked about, can quickly cure insomnia. It's also overrun with stereotypes (I'll never forget this 1998 Dilbert cartoon that breaks down the word "consult" as a combination of "con" and "insult").
But Roland Berger, a Munich-based management consulting firm, is using Twitter to reshape the perception of its industry. It uses the platform to answer some of the most common questions about management consulting, like "Why?" — namely, why talented people choose this line of work. And by accompanying their answers with rich colors and visuals — which are said to increase a person's willingness to read a piece of content by 80% — the firm invites users to engage with them:
Why #consulting? Hear it straight from our people. https://t.co/QWwUsP2yBz

— Roland Berger (@RolandBerger)
June 24, 2016
At risk of sounding like a broken record, it's worth pointing out the color scheme. The use of blue in these images fits into the brand consistency we keep mentioning, complementing the brand's logo and creating a sense of cohesiveness throughout its Twitter presence. But there's a lot of psychology behind color, too. Roland Berger mostly uses blue, which is known to invoke brand trust.
Evolutionary or revolutionary – How can #chemical companies master the #digital maze? https://t.co/OPD1gJnNkk pic.twitter.com/lp2RgkVDB7

— Roland Berger (@RolandBerger)
July 27, 2016
There's also a clear call-to-action in the tweet below: "Explore our new website." Using actionable language in Tweets has been known to boost engagement, especially when used with a bold, attention-grabbing image. The word "download," for example, is particularly effective: when used correctly, it's shown an 11% increase in clicks.
We made it even easier to access and share valuable insights from our experts. https://t.co/GP5bgSv9DY pic.twitter.com/q0Y9xdQku6

— Roland Berger (@RolandBerger)
July 20, 2016
Takeaways for marketers:
Create myth-busting content about your line of business, then tweet it out with rich colors and visuals.
Understand the psychology of color, and design your Twitter visuals accordingly.
Include a clear call-to-action in your tweets.
Yes, another toilet-themed brand. I know.
From the beginning, Poo~Pourri has managed to un-taboo poo, especially for its target female audience. That makes its presence on this particular platform imperative, as 21% of online women use Twitter.
#IfYourDayIsBadAlwaysRemember The toilet has it worse. pic.twitter.com/Lj4zMfiBCg

— Poo~Pourri (@PooPourri)
July 28, 2016
Since joining Twitter in 2009, Poo~Pourri has achieved a type of brand authenticity that is unapologetically honest and, for its 14,300+ followers, relatable. Just look at this exchange with one follower:
@fun_fresh_ideas Sh*t happens. DM us your address, and we will send you some more! 😉 pic.twitter.com/2HiHNEcamG

— Poo~Pourri (@PooPourri)
July 25, 2016
While, the customer above didn't actually request a product replacement, and the incident described wasn't the brand's fault, that didn't stop Poo~Pourri from going above and beyond to make that customer happy.
Most of Poo~Pourri's responses to followers are tailored to their recipients in this way. And while many of them are inherently hilarious, they're also really smart: People who have a personalized customer service experience on Twitter are 83% more likely to be satisfied.
Imagine if Poo~Pourri's service was limited to phone or email? It's highly unlikely that the customer would have shared this story through either of those methods, and the brand wouldn't have been aware of it. So here's a stellar example of a golden social media rule: An active and involved Twitter presence creates a huge opportunity for brands to delight customers.
Takeaways for marketers:
Know your audience, and don't be afraid to start a conversation about something they might be too shy to bring up.
Even if it's not your fault, use Twitter to improve a customer's less-than-positive experience with your products.
Personalize your Twitter interactions with customers.
What are your favorite brands on Twitter? Share with us in the comments.