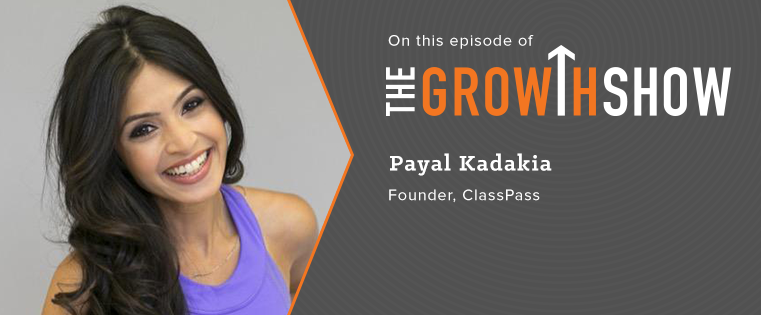 When Payal Kadakia quit her job at Warner Music Group, she didn't have a backup plan. All she knew was she wasn't happy in her current job — and she needed to do something about it.
She spent several weeks trying to figure out what that something would be. After much soul-searching, she finally landed on her big idea: a fitness search engine that would surface new classes in your area.
Unfortunately, it wasn't all smooth sailing from there. Her original idea didn't quite pan out — she couldn't get the traction she needed to grow it into a scalable business.
But Payal didn't give up. Three years and several pivots later, she has landed on a business model that works. Her company, now called ClassPass, is valued at over $400 million and has expanded to 36 cities and 3 countries worldwide.
In this episode of The Growth Show, Payal walks us through the twists and turns of building ClassPass — and what she's learned along the way.
To listen to this episode in your browser, click the play button below, or click here to listen in your iTunes app.
Check out the latest recaps of The Growth Show episodes by clicking here.