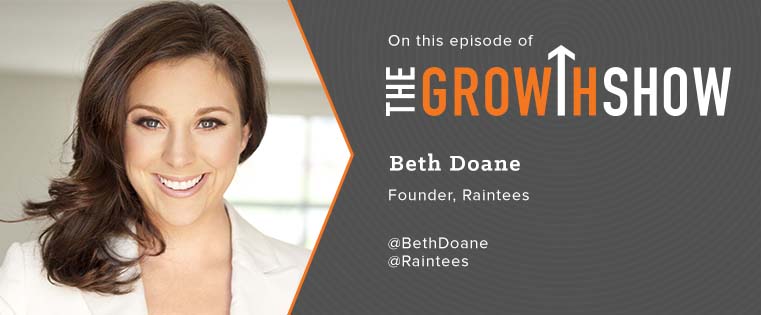 As an entrepreneur, failure is an everyday activity. It's how you manage it that determines your success. [Click To Tweet]

– Beth Doane, Raintees Founder
After spending years in the fashion industry and witnessing environmental pollution and human rights violations, Beth Doane had finally seen enough. But instead of leaving the industry behind, she wanted to try and change it.
Enter Raintees.
Built on her vision that fashion could be ethically sourced and make a difference, every Raintee sold plants a tree in an endangered forest and helps to donate school supplies to children in need. To date, Raintees has helped send children to school in 20 countries and planted over 40,000 trees.
Beth joins HubSpot's Meghan Keaney Anderson on this episode of The Growth Show podcast to share the story behind Raintees growth and why she believes that businesses built to give back are setting the new standard for our future.
In this episode, Beth talks about:
How social media and partnerships fueled Raintees' early growth despite a bad economy and a brand no one had ever heard of
Why consumers are willing to spend more money on products and brands with a cause
How she's structured her team for success and why keeping the team small was so important

The importance of finding a mission and vision that gets you out of bed every morning
Click here to download this podcast on iTunes.