Do you want to start a YouTube channel but don't want to show your face? Maybe you're not interested in being famous, or get nervous in front of the camera. But, you know how lucrative YouTube can be and want to get in on the action.
If this is you, don't worry. Plenty of great YouTube channel ideas don't require you to show your face! Let's explore the best faceless YouTube channel ideas that let you express yourself without being a public figure.
14 faceless YouTube channel ideas
YouTube is the second-most visited website in the world, with users spending an average of 19 minutes a day on the platform. There is money to be made for those who create compelling videos. But, not everyone wants to be a celebrity.
Here are 14 of the best YouTube channel ideas without showing your face.
1. DIY tutorials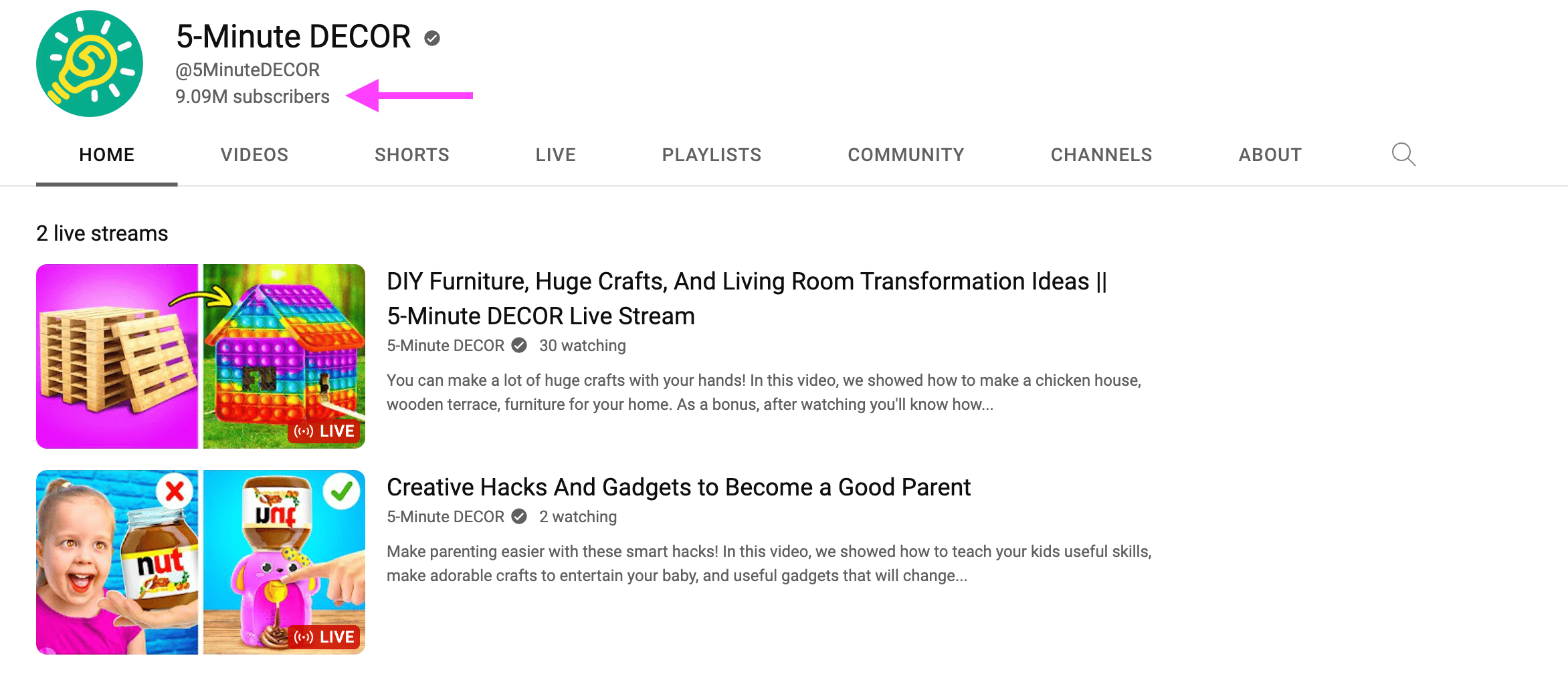 Source: 5-Minute DECOR
DIY tutorials make up some of the most popular YouTube channels–with some of the most popular DIY'ers boasting subscriber counts of 9 million and up.
You can make instructional videos on anything from arts and crafts to plumbing, electronics, or cooking. Or, show off your skills with crafting videos or teach viewers how to make your favorite recipe.
The great thing about these tutorials is that you never have to show your face. Many videos simply show the hands or other body parts of the person creating the tutorial. You can also have someone else do the tutorial for you. Or, use animations and graphics to help viewers understand what you're teaching them.
2. Video game reviews and walkthroughs

Source: Gamer's Little Playground
Do you have a passion for gaming? Then why not start your own YouTube channel to review games and share walkthroughs with the world?
These types of channels require no face to be shown, because viewers are typically more interested in seeing the game being played. But, even as a faceless YouTube channel, they still provide plenty of entertainment to fans of video games.
When creating your channel, consider specializing in specific genres of games such as role-playing, sports, and adventure. Building a niche audience of gaming enthusiasts will help you gain more subscribers and viewers, which can translate to higher earnings.
3. Technology reviews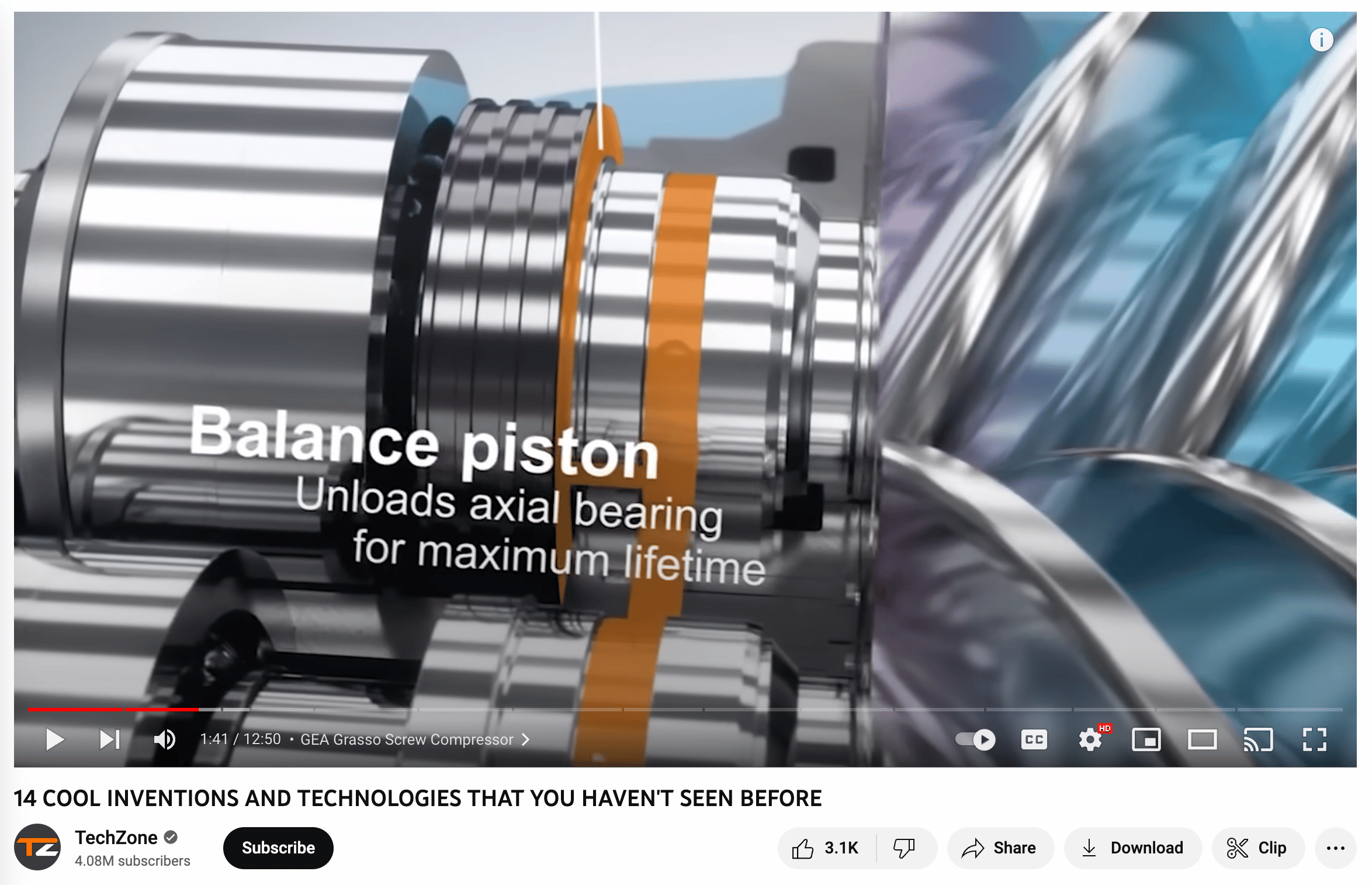 Source: Tech Zone
If you know your way around technology and gadgets, try starting a tech channel. From laptops and gaming consoles to phones and cameras, you can review the latest gadgets and advise on what's worth buying.
These types of YouTube channels show viewers how different products work and how to maximize their use. Not only will this provide an opportunity for you to stay up-to-date with new technology, but it will also give viewers the insight they need to make informed purchases.
Tech review channels can easily be faceless by using a voiceover to discuss the products. Or, if you're okay showing some of yourself on camera, you can provide demos and reviews using just your hands.
4. Illustration/animation channels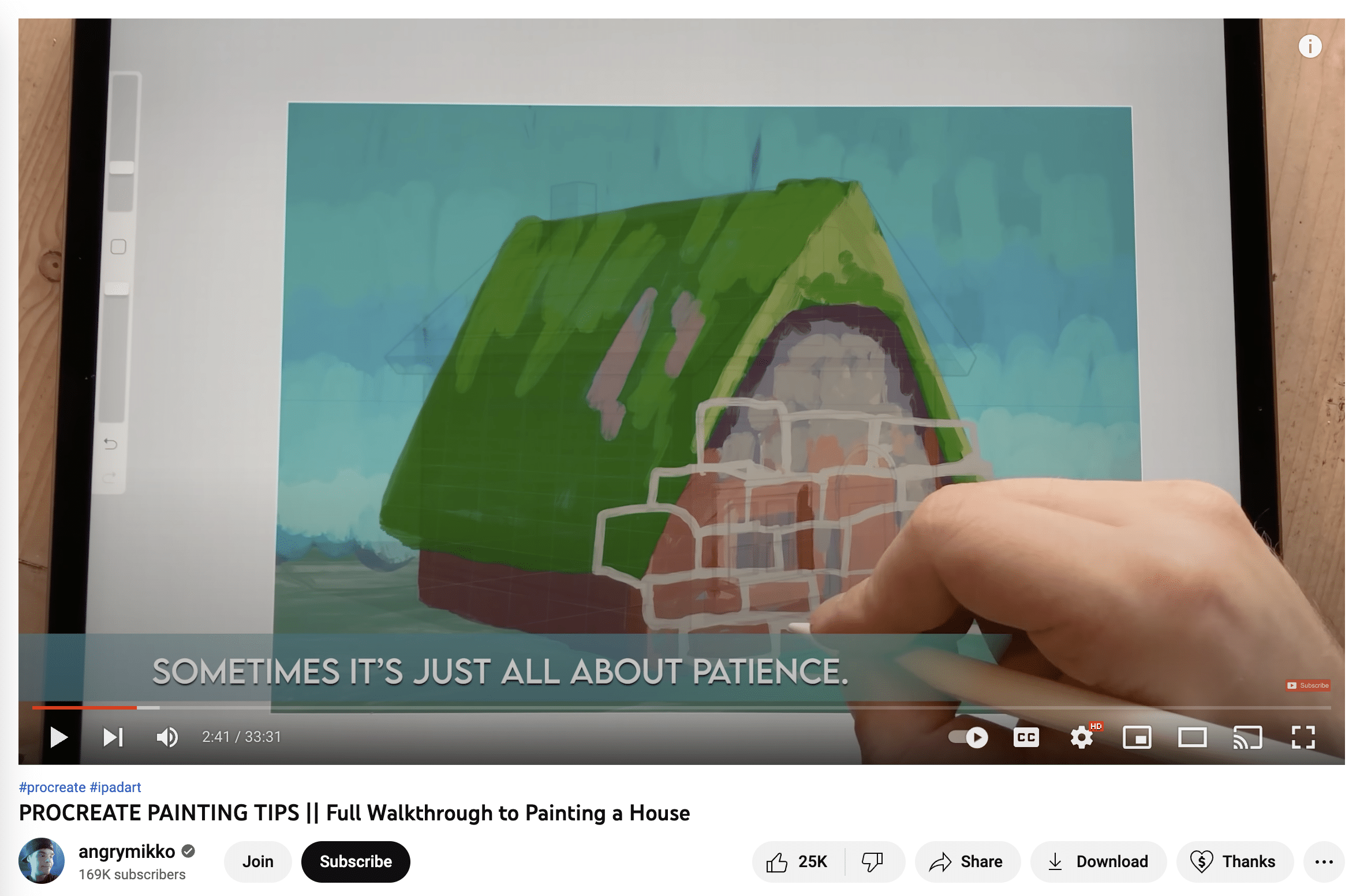 Source: angrymikko
For those with an eye for art, drawing, illustration, and animation YouTube channels are a great choice. This can range from making a series of animated shorts to creating educational illustrations.
The best part is that viewers won't need to see your face to appreciate the beauty of your art. All you'll need is a pair of hands, drawing utensils, and an eye for detail.
5. Podcast channels
Podcasts are becoming increasingly popular, with forecasts suggesting there will be more than 160 million in 2023. So, setting up your own Youtube channel for podcasting could be a great way to reach potential viewers.
You'll need to record audio, source the right music, and maybe add some fun animations–as YouTube is a primarily visual platform–but apart from that, you can keep it faceless.
Check out this faceless YouTube channel idea from the Distractible Podcast, which uses simple animated characters in place of the hosts' faces.
6. Meditation channels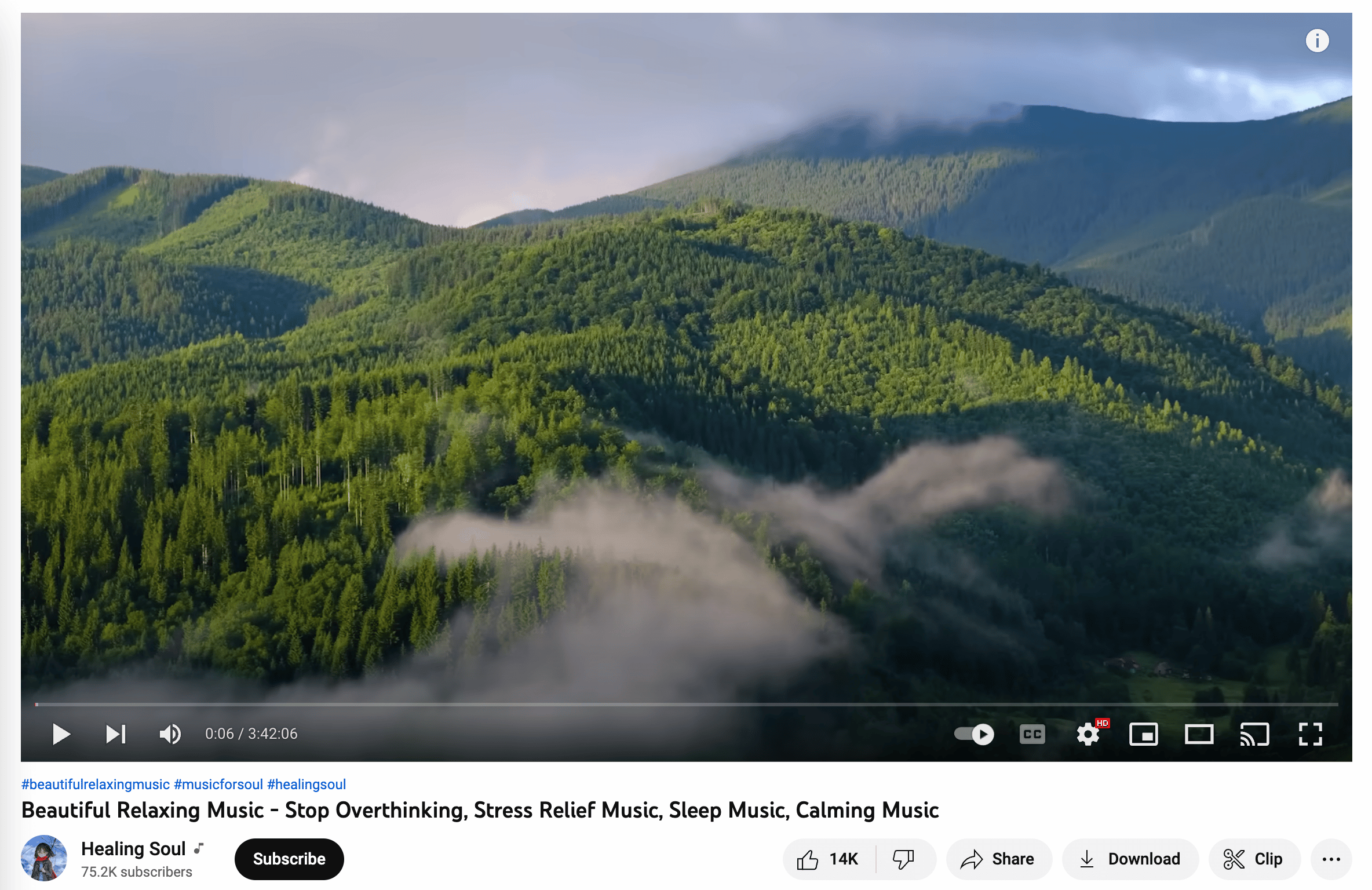 Source: Healing Soul
Meditation, mindfulness, and relaxation have become increasingly popular in recent years, and Youtube channels discussing these topics are a great way to share content without showing your face.
You can create videos on guided meditations, yoga workouts, breathing techniques, and more. Try custom animations, scenes from nature, or compiling stock footage for visuals.
7. Motivational channels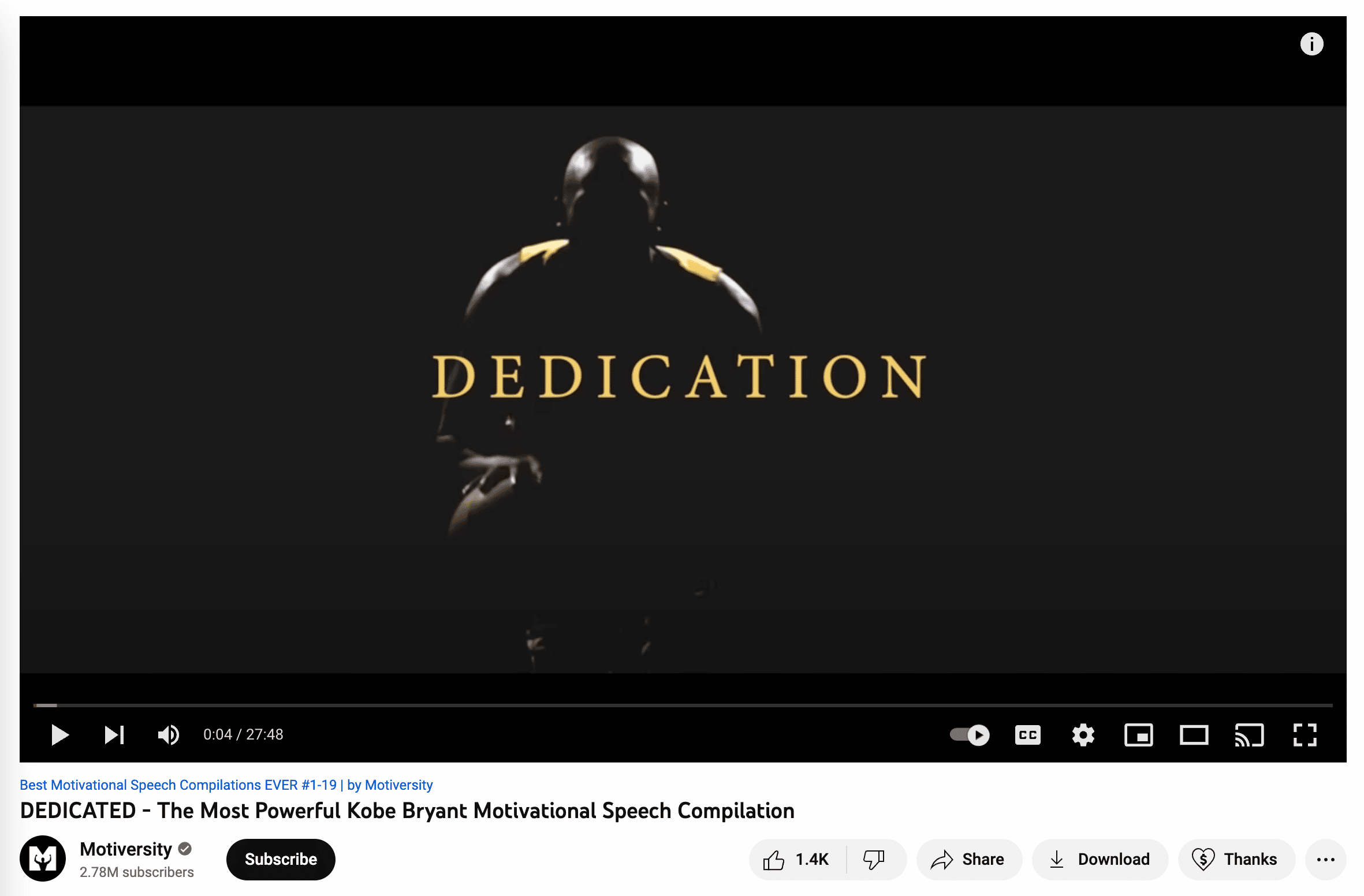 Source: Motiversity
Hey, we get it, sometimes you need a little push and a reminder of your potential. Youtube channels focused on motivation and personal growth are great for those looking to market their ideas without showing their face.
Create inspiring motivational videos, post quotes or podcasts with success stories, provide tips and advice on building confidence, and more. Videos featuring simple animations or graphics will help keep viewers engaged while they watch.
8. Music channels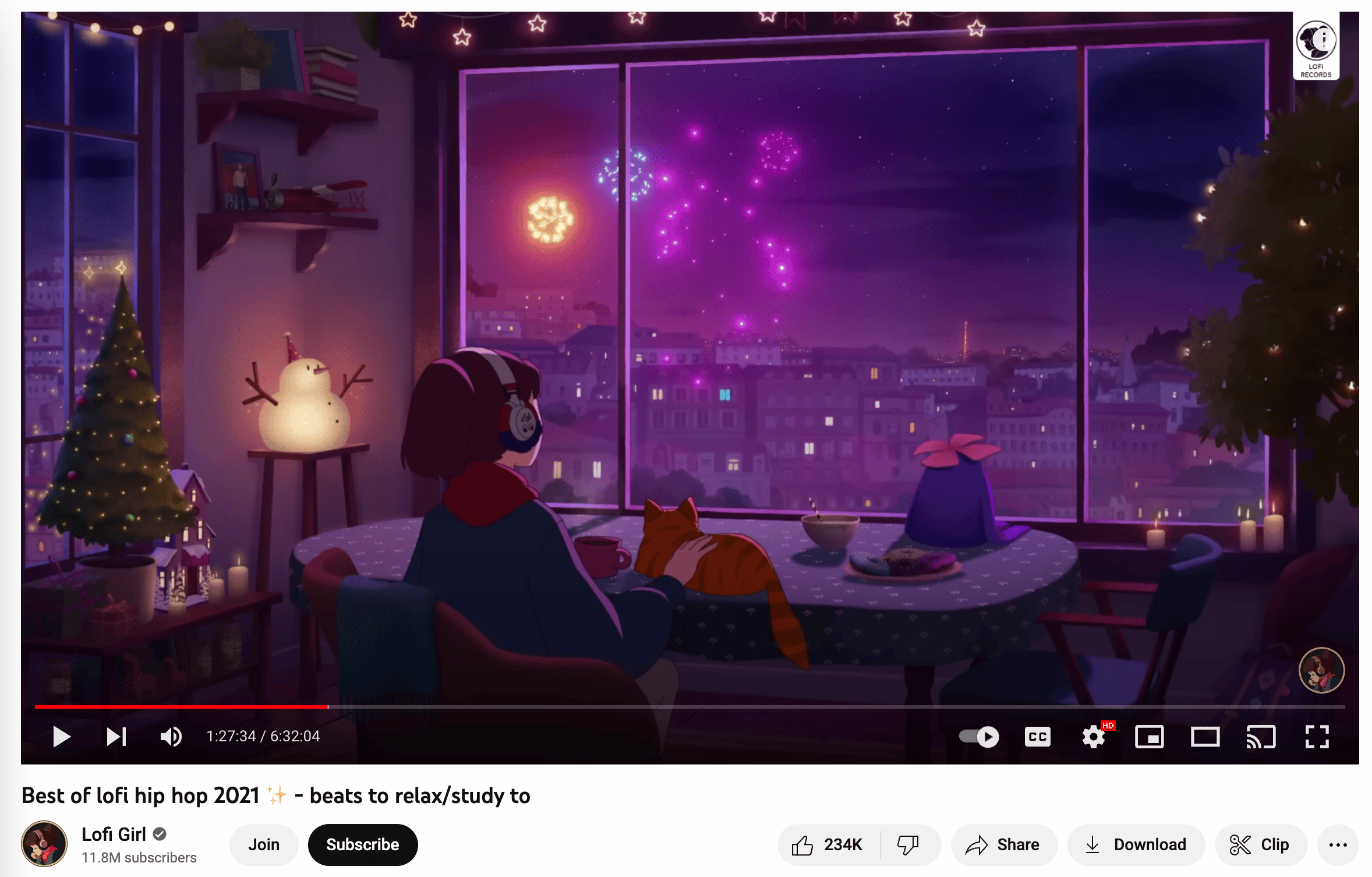 Source: Lowfi Girl
If you're musically talented, consider starting a faceless Youtube channel featuring your music or covers of popular songs.
To avoid being on camera, use a karaoke-style setup or have someone else record your hands while playing an instrument. Other tips for remaining faceless include wearing a mask or disguise to conceal your true identity. Or, creating an animated virtual self–like the famous anonymous band the Gorillaz.
9. News channels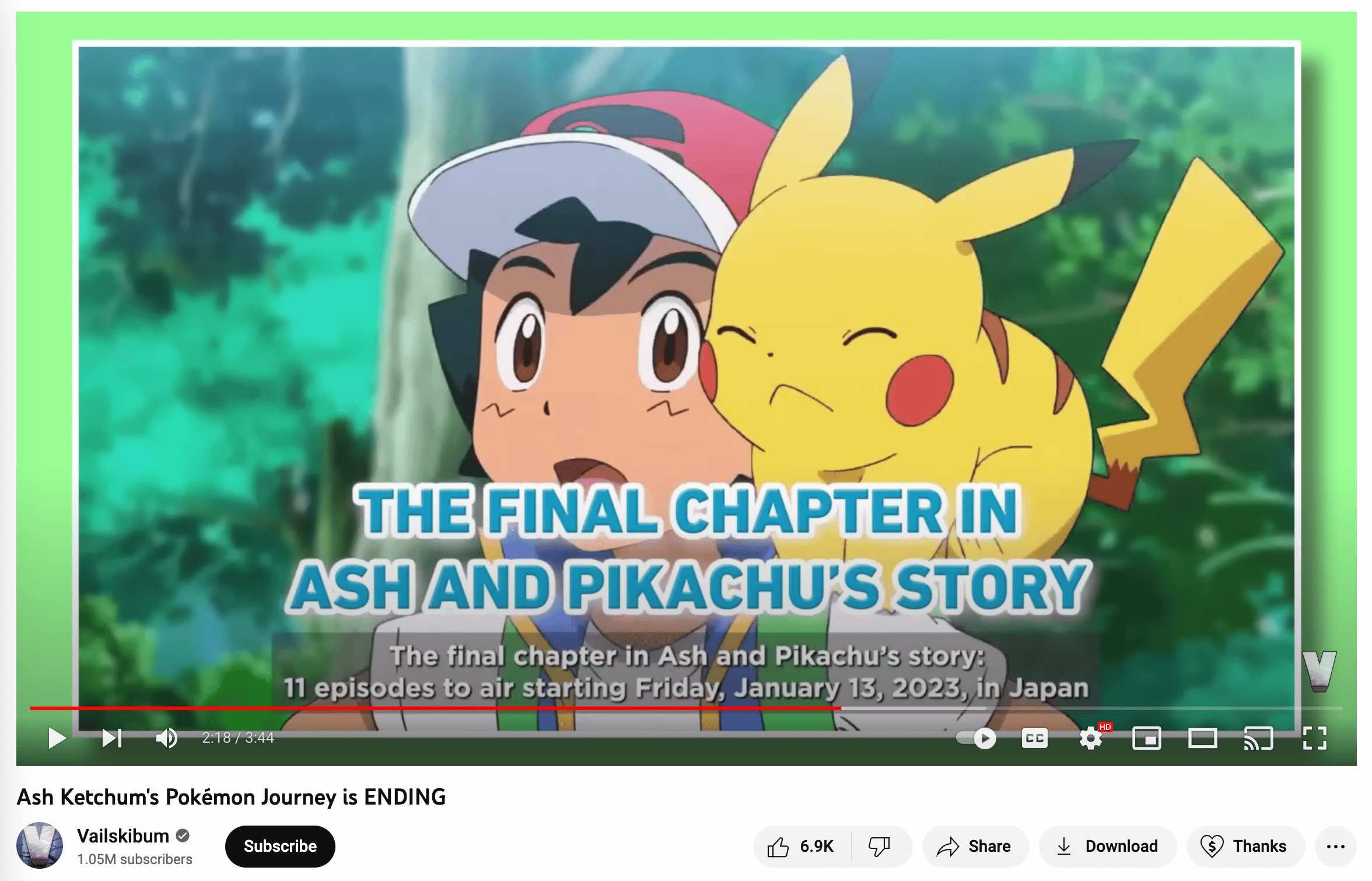 Source: Vailskibum
Like it or not, many people get their news from YouTube. So why not start a Youtube channel featuring news coverage, celebrity gossip, industry news, or other current events?
You don't have to appear on camera if you use voiceovers or off-screen narration. You can also rely on guests, presenters, and animated characters to provide the content. And, because news is so shareable, your YouTube channel will promote itself in no time.
10. Tour videos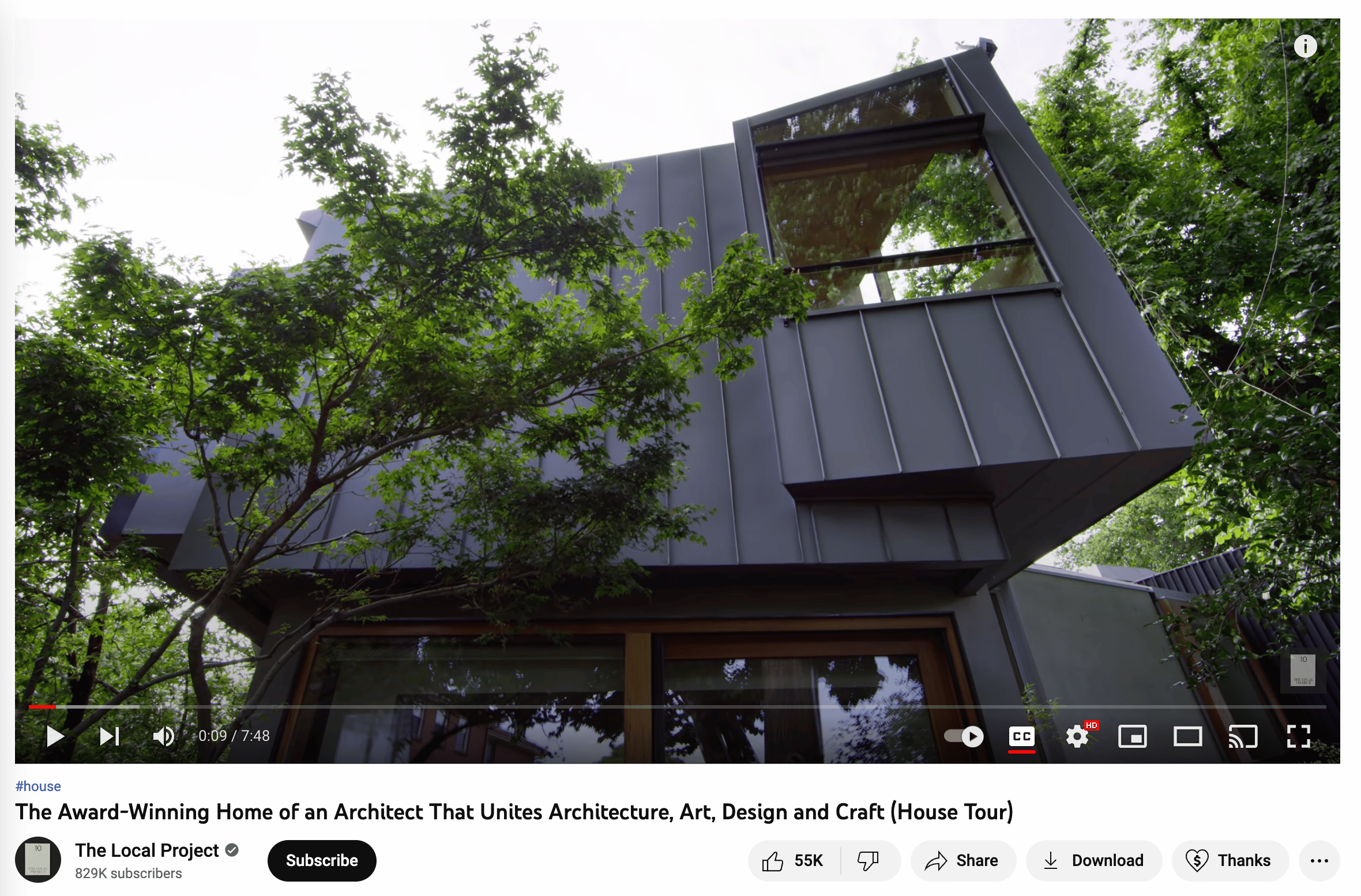 Source: The Local Project
One of the best things about the internet is that it lets you go places without leaving your home. So why not start a Youtube channel that offers virtual tours of places worldwide, without showing your face?
You can use photos, audio, and video clips to build an immersive experience for viewers, from museums and ancient cities to nature reserves and theme parks.
Even luxury home walkthrough tours can be popular, as people can imagine what it would be like to stay in such a fantastic place. All you need are some beautiful visuals to get this faceless YouTube channel idea off the ground.
11. Tutoring channel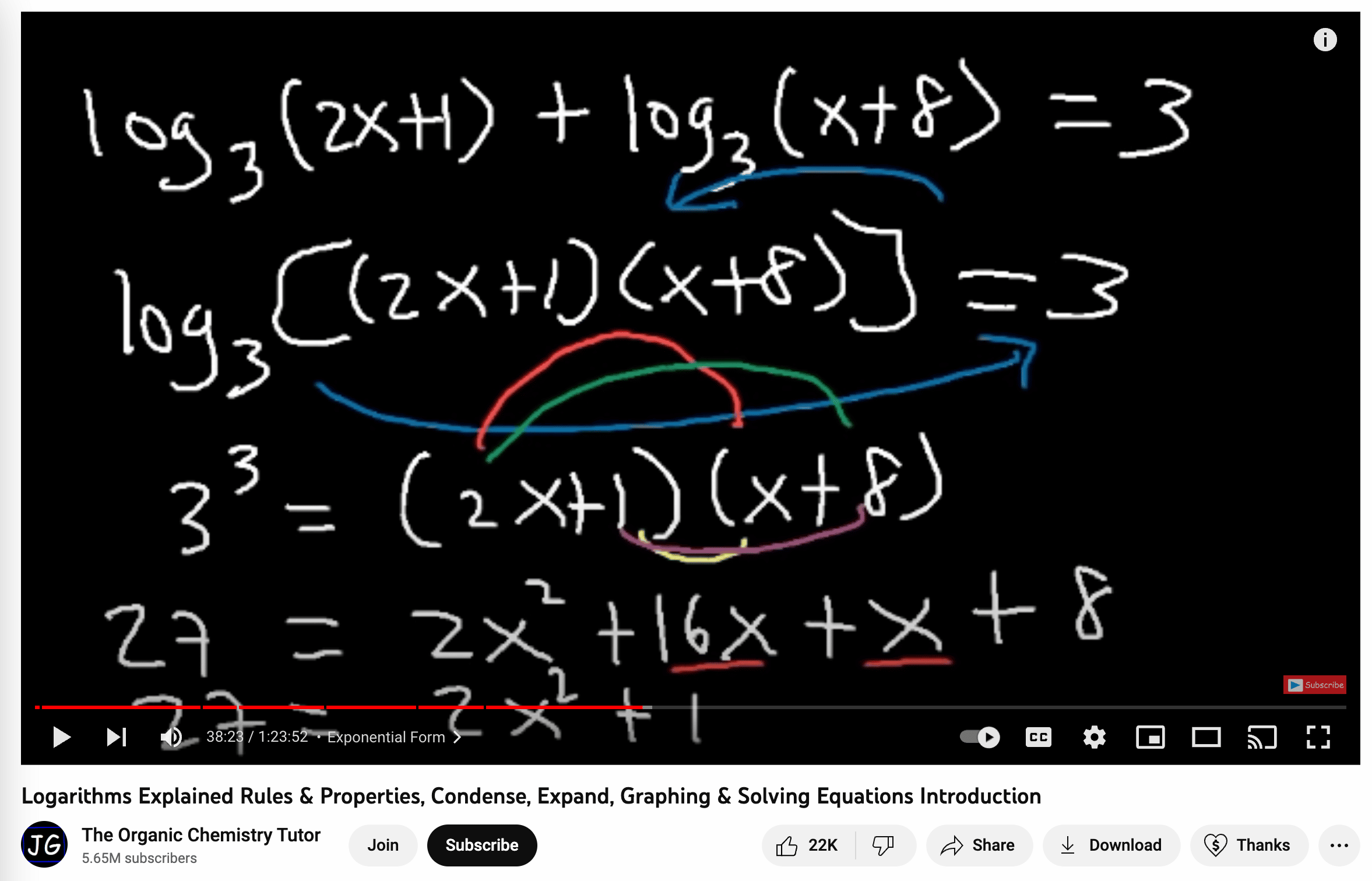 Source: The Organic Chemistry Tutor
Online learning has become widely popular, with many people turning to Youtube channels for help in various subjects. You can start a Youtube channel offering tutoring services, without showing your face or revealing your identity.
Use visuals such as infographics, diagrams, and charts to explain concepts, especially those related to math or English grammar. Or, create videos offering test prep advice and tutorials for subjects ranging from grade school to college.
In terms of monetization, you can offer private tutoring services or create a subscription plan where viewers pay a monthly fee to access the content. You can also collaborate with other Youtube channels related to education and promote each other's content.
12. 3D/360 channels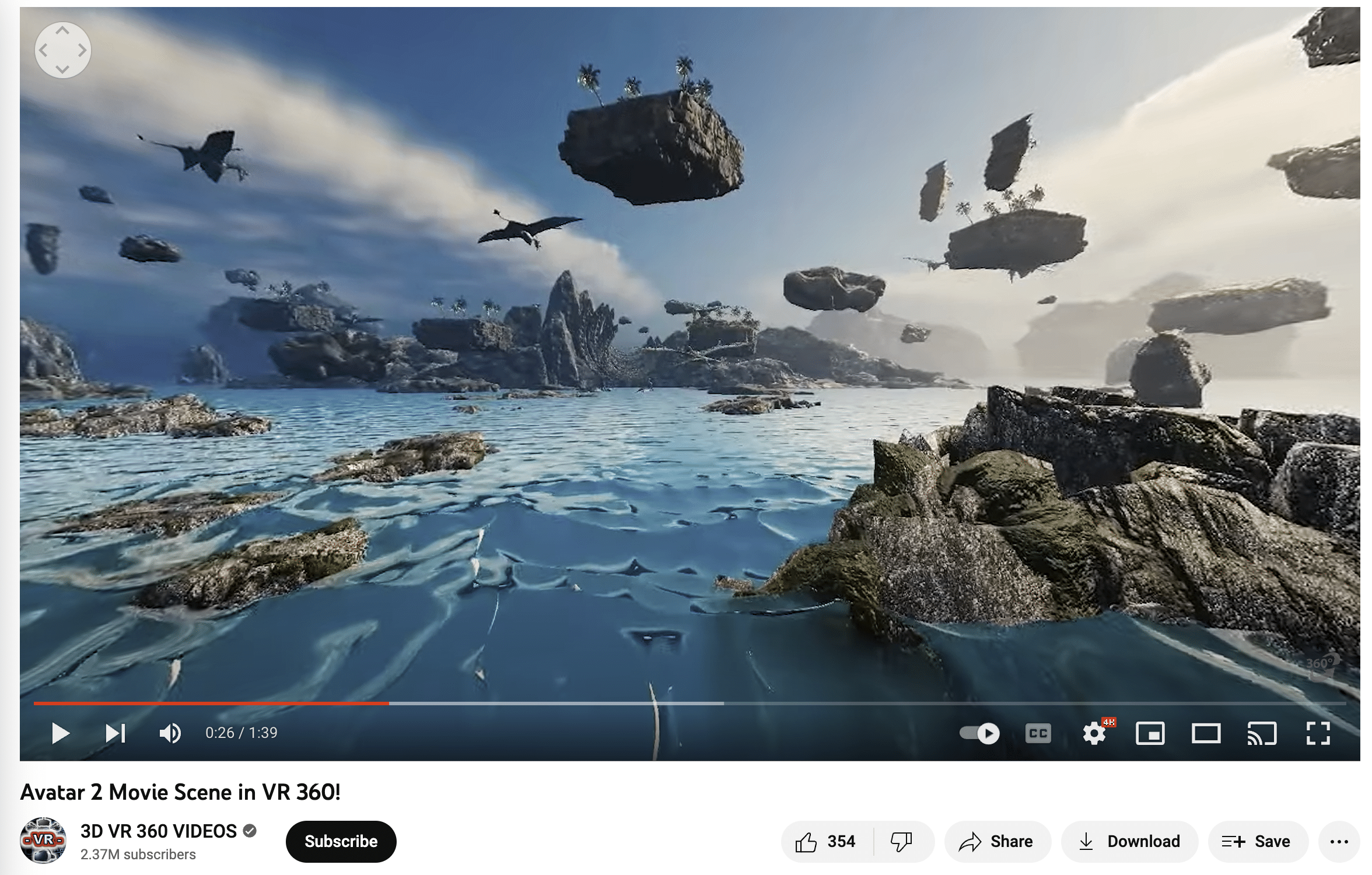 Source: 3D VR 360 VIDEOS
Have you ever wondered what it feels like to ride the tallest roller coaster in the world? Or maybe swim with the dolphins in Florida? Now you can do that and more with 3D/360 Youtube channels.
No face needed here! This Youtube channel idea does require a 360-degree camera to capture breathtaking footage from all angles. From there, upload your videos to YouTube and let your subscribers explore the world you've created.
13. ASMR channels
ASMR stands for Autonomous Sensory Meridian Response and is gaining more and more popularity on Youtube. ASMR revolves around making certain sounds that create a tingling feeling of happiness and satisfaction. The technique includes a variety of methods like tapping a microphone, whispering, scratching, and more.
ASMR videos don't require you to show your face, so they are a great Youtube channel idea if you want to remain anonymous. You'll need a great microphone that can pick up the sounds clearly, but other than that, it's all about creating the most calming and satisfying environment possible for your viewers.
14. Gardening channels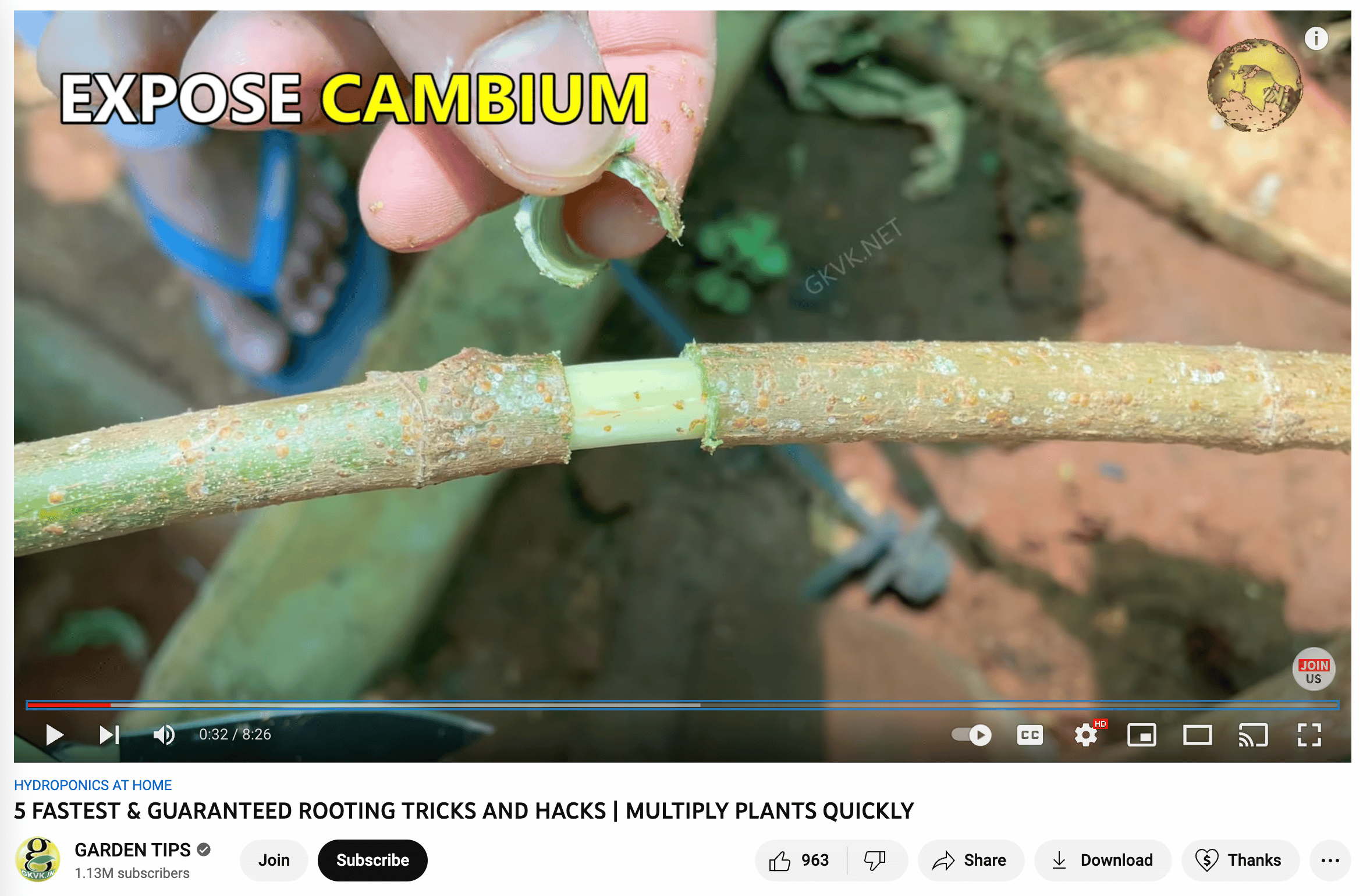 Source: GARDEN TIPS
Gardening channels are another Youtube channel idea that doesn't require you to show your face. Gardening channels can be a great way to make money as they appeal to a wide variety of people.
You can give guides and tips on the best plants for specific seasons or show your audience the proper way to plant flowers and vegetables. Consider adding tour videos here, as well. Showing beautiful gardens worldwide is a great way to draw in viewers.
Frequently asked questions about faceless YouTube channel ideas
How do faceless YouTube channels make money?
Faceless Youtube channels can make money in much the same way as any other Youtube channel: from Google Ad revenue, sponsored videos, YouTube subscription revenue, and selling merchandise related to the topics of their videos.
How do you become a faceless YouTuber?
To become a faceless YouTuber, all you need to do is create a Youtube channel and post videos without showing your face. You can use voiceover narration, off-screen narrators, or hire guests to host your videos. Or rely on animated videos, graphics, and virtual characters.
Grow your YouTube engagement rate and manage all your other social media content, engagement, and analytics with Hootsuite. Try it free today.
Grow your YouTube channel faster with Hootsuite. Easily moderate comments, schedule video, and publish to Facebook, Instagram, and Twitter.
The post 14 Faceless YouTube Channel Ideas (Make Money Anonymously) appeared first on Social Media Marketing & Management Dashboard.