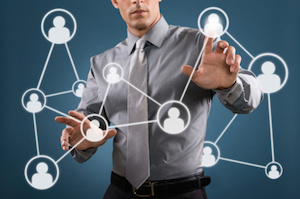 Ever wonder what happens when you hit the magical "500+ connections" level on LinkedIn? Or how people connect with those outside of their immediate network? Or how to keep your entire network from seeing a tiny profile update?
Though LinkedIn is a powerful tool for business professionals across all industries, there are still a lot of misconceptions about how it works.
Read on to learn the truth behind some of the most pervasive LinkedIn myths.
Myth #1: LinkedIn is only helpful if you are looking for a job.
Truth: LinkedIn is a great place to build your professional brand, stay up-to-date with your network, and gain insights and knowledge at every point in your career.
Tip: Keep your profile up-to-date even when you're not looking for a job so opportunities can come find you. Stay up-to-date with your network so you can make use of those connections when you do need them. Follow channels, influencers, groups, and company pages to get personalized news and insights. By following the right content and engaging in conversations with your network, you can find potential business opportunities that you hadn't thought of before.
Myth #2: If I update my profile, everyone in my network will be notified.
Truth: You can control what is broadcasted to your network so that you can get that much-deserved congratulations on your terms.
Tip: When you go into "edit" mode on your profile, there is an option on the right side in the middle of the page that asks if you want your network notified of profile edits. Just turn this on/off as you see fit.

Myth #3: I can only connect with someone I know well.
Truth: You should feel free to invite someone to connect with you, even if they are not your best friend. The best connections are those where there is mutual benefit in building a relationship.
Tip: The best way to make a connection is to send a personalized invitation or ask someone in your network to make an introduction. Make sure you specify what's in it for the person you're requesting to connect with, too.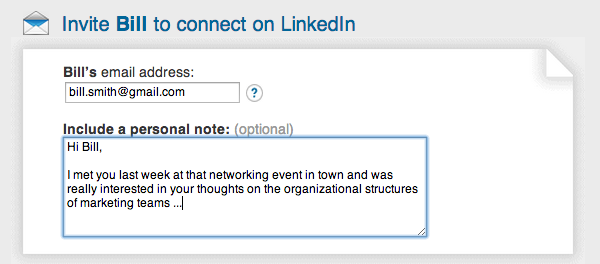 Myth #4: There are secret features that get unlocked when you hit 500 connections.
Truth: LinkedIn stops displaying your number of connections on your profile after 500, but nothing happens once you go beyond.
Tip: The trick to a successful network is to have both quality and quantity. Developing better relationships with your connections opens you up to more opportunities with like-minded professionals in your industry.
Myth #5: Accepting invitations from people I don't know well will open me up to spam.
Truth: If you find someone acting inappropriately, you can remove them from your network or flag them to LinkedIn's support team as a spammer.

Tip: Manage your network by clicking on "Connections." This is the central hub from which you can add or remove connections. It's also a great and easy way to keep in touch with your connections.
Myth #6: I can only message people I am connected to.

Truth: Beyond your network, you can also message members who are in the same groups as you are in or by using Premium Inmails.
Tip: Join groups that are relevant to your business, industry, or areas of interest and expertise. Use groups as a way to share your knowledge, gain insights, and build relationships that can help you achieve your goals on the platform.
Myth #7: I should only post content about my company and industry.
Truth: You should share anything that feels like a representation of you and your professional brand. A great and simple question to ask yourself before posting something is, "Would the people in my network find this interesting?"

Tip: Vary the topics that you post about to keep your network engaged and wanting to hear more. Whether you're posting your own content or reposting something that you find read in the news, sharing is a great way to build relationships, flesh out a bit more about who you are and your interests, and stay top-of-mind with your target audience.
What other common LinkedIn myths do you hear?