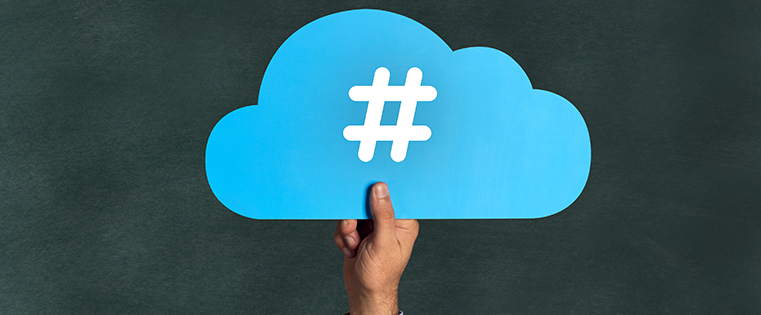 Twitter is a busy place, with more than 500 million tweets flying out into the world each day. This global conversation among people, companies, brands, and industries is reshaping how B2B publishers communicate. And frankly, some are transitioning better than others.
We've waded through the Twitter accounts of countless B2B publishers to find out who's doing it right. Enjoy this collection of tweets from 10 B2B publishers who offer us all pointers.
Which B2B Publishers are Doing it Right on Twitter?
Their profile starts things off with a bang. First, they include a call-to-action to visit their website. Yes, most companies put their website in the URL field of the Twitter bio. However, Intelligent Aerospace makes the extra effort with the CTA.
Second, they've included a unique hashtag, making it easy for interested people to join them in the conversation in their industry. Everything about this profile is reaching out to their community.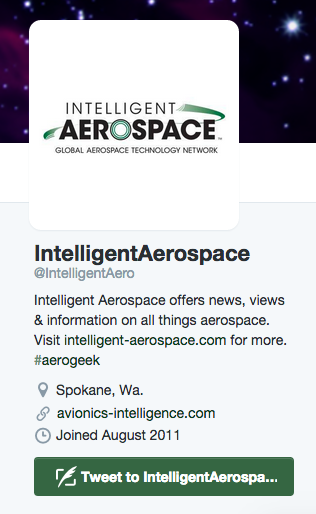 Wireless Week shows multiple ways to share other people's content. They're retweeting, linking to other sites, and citing Twitter handles directly in their tweets. Any B2B publisher has volumes of its own content, but sharing only your own content isn't an effective way to engage.
Instead, they have a measured mix of their own and other people's content. Their tweets are also short enough to encourage retweeting. Twitter provides 140 characters, but if you want retweets with @mentions, your tweets need to leave room.
Day 2 of @CTIAShows and @wwbenmunson is already hard at work #SuperMobilityWeek2015 pic.twitter.com/x8lm2K36Ea

— Wireless Week (@WirelessWeek)
September 9, 2015
They're definitely hitting some proven Twitter best practices in their feed: no more than two hashtags; using images. Both proven methods in encouraging retweets.
However, let's take a step back. They do a great job at segmenting their Twitter activity by having multiple Twitter accounts, each with a specific and clear industry focus. They make it easy for the segments of their community to find the tweets most important to them.
Best of all, they personalize each account. No following or replying to a faceless company here. PropertyCasualty 360 presents the face behind each feed.
6 tips on how residents can safely remove household #hazardouswaste following a #hurricane http://t.co/bwnEAoZWLF pic.twitter.com/XTZ4EVJb86

— PropertyCasualty360 (@PC_360)
September 14, 2015
They provide a number of opportunities for deeper engagement directly with them without coming off as self-absorbed. They are also generous with the @mentions and with sharing achievements of specific companies in their industry.
University creating connected campus through telepresence @OralRobertsU http://t.co/AF1biVJ14u pic.twitter.com/dA3Ja9yv59

— SCN (@SCNmag)
September 3, 2015
OK, we know John Deere isn't formally a B2B publisher. However, this American icon has been getting content marketing right since it first published its magazine, The Furrow, in the late nineteenth century. So we always like to check out what they're doing.
Here they provide a great example of using Twitter for an on-going user-generated content campaign. Their branded hashtag lets customers share and find the authentic stories from other John Deere fans.
At home on the range. #DeereSighting by Michelle M. pic.twitter.com/xfmmk5LvGL

— John Deere (@JohnDeere)
September 10, 2015
They're doing a lot of great things. Let's start again with their profile. A classic, well-written value statement. Visitors quickly understand exactly who this Twitter account is for, what they can expect to find there, and what they can expect to get out of it.
If you visit their Twitter page, you'll see high-quality images on nearly every tweet. But they don't stop at merely including these pictures. Industry Week also cops their photos to Twitter's recommended dimensions – allowing users to see the full picture while scanning their feed.
Who's who among the top industries on the IndustryWeek 1000 http://t.co/wtHzZWqIgn pic.twitter.com/5O0US0e6eN

— IndustryWeek (@IndustryWeek)
September 14, 2015
They make a concerted effort to interact with others on Twitter. From a simple "thank you" to asking their community for direct feedback. Instead of limiting their feed to a megaphone, they seek out conversation.
Yay! Congratulations! Glad you like the goodies! https://t.co/Ot4dkvfso6

— DAYSPA Magazine (@DAYSPAmagazine)
September 11, 2015
8) Skift (Travel)
They're another B2B publisher that got the image memo. Every tweet includes a relevant, high-resolution, perfectly proportioned image. Their Twitter feed provides generous helpings of detailed, authoritative industry content. They also pepper their feed by tying current events to their industry, adding a sense of gravitas to their Twitter account.
TripAdvisor Is a Key Focus of the Expedia-Orbitz Merger Investigation http://t.co/IZEpDCzYo7 pic.twitter.com/mJEmbwHVIb

— Skift (@skift)
September 15, 2015
This profile provides a different a call-to-action option, their email address. The arts industry is rich with visual opportunities, and this feed benefits from that advantage. Yet they also tap into another deep source of unique content – going behind the scenes. They share peeks behind their own curtain as well those belonging to others in their industry.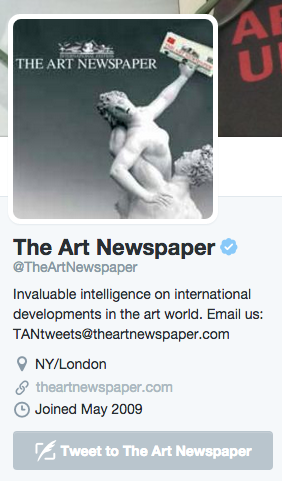 We like how they use their hashtags: They usually only include a single hashtag, but never more than two per tweet.
They include a variety of hashtag types: branded (#NRNTrending), inside industry (#TrendingTables), and generic (#restaurant) – each of which gives them reach into different audiences. Hashtags are no afterthought for them. Clearly, they have a clear policy how to maximize their hashtag usage to build an effective, attractive Twitter feed.
Explore 50 of this season's most popular eateries http://t.co/OEAPZIye3c #TrendingTables pic.twitter.com/Tcx8DdNeMD

— Restaurant News (@NRNonline)
September 14, 2015
Which publishers do you think are taking the Twitterverse by storm? Let us know in the comments below!