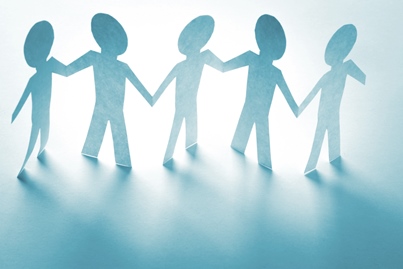 "Lisa has recommended you!"
Awww, she has?!
When I get a LinkedIn recommendation from someone I respect and admire professionally, I feel both honored and encouraged to return the favor. But for some reason, I always get writer's block. I never know how to start or what to say — only that I like this person's work and I want others to know it.
Unfortunately, simply writing "Lisa is the best!!!!" isn't reflective of Lisa's skills — plus it makes you look like a total goon.
Luckily, in the past few weeks I've written a couple of LinkedIn recommendations that I think turned out pretty well, and they reflected a pattern that's easy to replicate in subsequent recommendations. I thought I'd share that pattern with others that suffer the same writer's block. Here's a quick little "template" you can use that makes for a LinkedIn recommendation that's specific, honest, succinct, and helpful for the person you're recommending.
Step 1: Explain the nature of your professional relationship.
That sounds really serious, but it's simply a helpful piece of context that acts as an "intro" for your recommendation. Whether it's a coworker you've worked closely with for years, a manager, a direct report, a point of contact at an agency, or something else entirely, it sets the stage for the reader to learn why you're writing this recommendation.
For Example: I've worked alongside Lisa for close to two years now.
Step 2: Provide details of the position for which you're recommending the person.
Are you recommending this person for their work in one position? Or are you writing about their work across multiple jobs they've held while you worked with them? Either way, a great next step is to explain some of the notable parts of their job(s). It may feel strange — kind of like you're listing out their job description. But this is very helpful for anyone reading the recommendation, looking to get a feel for what precisely it is they did in their job.
Resist the urge to create a laundry list of their job duties. If they've really worn that many hats, I recommend contacting them to see if there's a certain part of their role they'd like emphasized over others.
For Example: In those two years, I've seen her not only excel at the core elements of her job — like copywriting and copyediting — but also learn other tasks that extend well beyond the scope of her role, like email marketing, event planning, and even championing our company's internal communications.
Step 3: Indicate how their contribution helped grow the team or company.
This could be an explanation of how their performance helped hit hard metrics, or it could demonstrate a contribution toward more esoteric things, like leading their teammates or fostering new initiatives.
For Example: That's one of the things that's so remarkable about Lisa. She demonstrates not only mastery for her core role, but also the ability to take on new projects that are both difficult and critical to the company's growth. In fact, her taking on internal company communication aligned with a sharp increase in employee happiness.
Step 4: Explain what these achievements reveal about that person.
By now, you've included some specifics — so let's explain what those specifics mean for the larger theme of your recommendation. Do the examples you've detailed reveal that person is hard-working? Ambitious? Great for team morale? Connect their accomplishments with their attributes.
For Example: This rare mix of productivity and ambition sets a great example for the rest of the team, and explains why everyone loves working with Lisa — no matter where they fall on the org chart.
Step 5: End with a note about the personal aspect of working with him/her.
In this section, hit the message home with a mention of how you felt working with the person, your hopes for their career, or simply a prediction about their future.
For Example: While Lisa's work has continued to pay dividends long past her tenure here, I certainly miss working with her every day. I have only optimistic predictions for her career trajectory.
Now proofread, and hit send. Remember, the recipient has the opportunity to review and request changes to your recommendation, so if you're concerned you haven't written a recommendation in the most helpful way possible, they can still get in touch with edit requests.