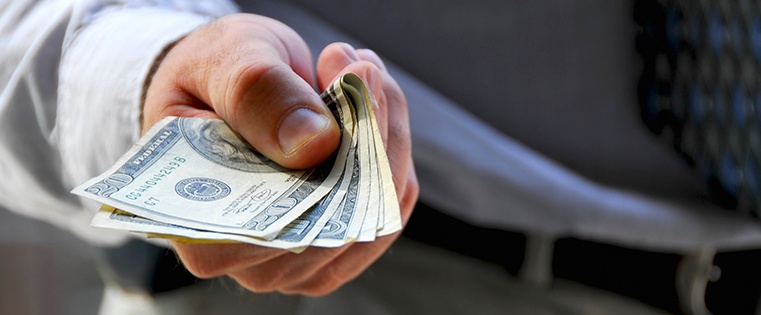 If you place any value on the profit generated by your publishing website, you have one crucial demographic to win over above all others: advertisers.
This is the core of increasing online ad revenue for publishers, much like the core of television broadcasting rests on providing a pleasing network for television ads. But what makes one publishing website superior to another in the eyes of an advertiser? Quality content? Layout? Reputation? These all play their parts, but there's far more to consider in designing your site; so let's talk about content best practices, inbound marketing, analytics, and making a profit.
Quality Content: The Present and Future of Increasing Online Ad Revenue for Publishers
Savvy marketers have noticed an ongoing trend in how their ad revenue is generated: content, previously an afterthought slapped on after a long day poking meta tags and configuring auto-mailers, has rapidly grown to generate 20% of all revenue for many sites. This number is only expected to grow in coming years, to the point where nearly 50% of ad revenue may come from content just two years from now.
Consider that, and then consider the power of high-quality content to shape visitors into pre-qualified leads, and you'll understand why advertisers are increasingly eager to work with publishers mindful of their content quality. This attention to messaging transforms sites into an environment ripe for effective natural advertising—promoting content presented in the style of the publisher and leveraging the strength of the site's reputation to drive engagement. For publishers, investing in this unique, high-quality, engaging content should be step one for increasing the attractiveness of their site for advertisers.
Increasing Online Ad Revenue for Publishers: Inbound Marketing
Despite the importance of quality, the difference between a post or offer that generates amazing leads at a consistent rate and one that sits unnoticed and ineffective on a publisher's site is not always it's composition—it's the marketing principals supporting that content. The ability to get your content seen by the right people, and have those same people then follow your intended course of action, is largely independent of your message in-and-of-itself. There are countless publishers out there creating superior content and making pathetic earnings.
By utilizing inbound marketing to its fullest potential alongside your superior content, however, you can generate a website which serves as a fertile environment any advertiser will be eager to partake of. Here are a few best practices to keep in mind.
Keep Content Fresh and Original: While content alone won't carry an inbound marketing strategy, it is an important core building block. Don't skimp and don't cheap out—good content pays for itself many times over.
Streamline Your Marketing: Cut out inefficient methods such as cold calling and mailers, to better focus on effective inbound marketing. Refining your best methods will serve you far better.
Optimize Your CTAs: Too many websites rely wholly on lazy CTAs at the very end of their content, instead of developing high-value, attention grabbing CTAs over time. "Oh, and maybe call us if you feel like it some time," is not a winning strategy.
Funneling: Content should funnel potential customers through successive efforts to cultivate them as leads. This strategy results in much more relevant leads—which means your advertisers get more for their money.
Track and Analyze EVERYTHING: Data rules marketing more than ever today. Publishers today can more accurately assess the behaviors of their consumers than ever before, so take advantage of that. Which brings us to…
Metrics and Analytics Matter
It's not enough to create an environment ripe for profit; increasing online ad revenue for publishers also means implementing the tools necessary to observe that environment and present hard data on its quality. That means tracking and reporting on a user from the first time they visit your site, all the way through their last click, form submission, or purchase.
There are many ways analytics can assist you in developing your website for advertiser attention, once you know the metrics they care about. The specific metrics of value in your industry may vary, but these are always worth paying attention to:
Unique Article Views: Your headlines are getting attention—articles that suffer on this metric need better headlines, outreach efforts, and SEO.
Low Views with High Conversion Rates: In many ways the ideal scenario; your content is focused and effective. That makes it ideal for advertisers, as they can effectively and efficiently target a specific audience. Your biggest goal here is determining how to scale these efforts.
High Views with Low Conversion Rates: A weak situation that indicates several problems. Even if your total conversions look good in absolute numbers, advertisers don't want to drop content in a pool of unqualified, vaguely interested viewers.
High Clickthrough with Low Conversion Rates: Indicates a flaw in your funneling or in your landing pages. Your prospects either arrive unready to close, or get scared off at the last minute.
Putting It All Together
Pairing great content with the right marketing strategy can be a tricky mix, which is why paying close attention to these performance patterns can be so vital to a campaigns success or failure. Measuring and making the correct adjustments takes time and inbound marketing isn't an overnight fix for publishers looking to increase their revenue. But with a little effort and fine tuning, inbound marketing can transform your site into a revenue machine that advertisers will come clambering after.