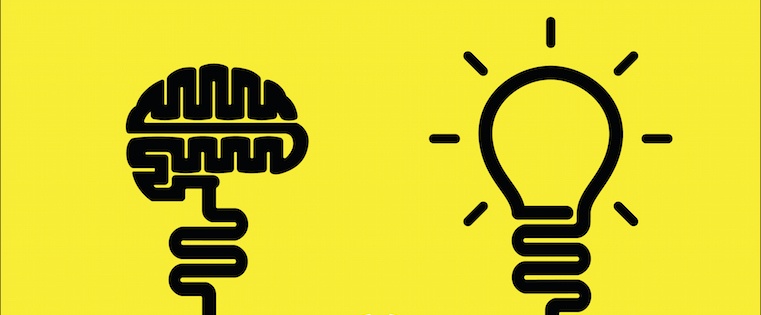 Every publisher wants to stand out from the crowd, but the days of one-size-fits-all content creation are over. The reason why? Content marketing is a double-edged sword. As companies realize that it works, they want to invest in it more—which means that there's more information being published on the Internet than ever before.
Some media companies are responding and trying to outsmart the crowd by producing more content, generating more listicles, and writing more 'quick wins' and listicles. But keep in mind: many consumers view these actions as noise. The tech savvy ones, especially, will see more and just get annoyed. Their screening criteria is also becoming stricter: according to one stat, human beings have an attention spans worse than goldfish, according to Microsoft (seriously: check it out—it's a cool study).
That's why smart content is so important. It's also a powerful value proposition for advertisers who are looking to reach the right audiences with the right messaging at the right time. The view counts and packaging options for ad placements that you already have are great, but personalization factors can really take your efforts to the next level. Here are 3 simple steps and pointers to guide you.
And before you keep reading: not sure what 'smart content' means? Check out this definition here.
1) Start By Unifying and Segmenting Your Visitor Data
If you're not sure where to start, take a look at the data you're collecting. Create a wishlist of the information that you'd want in an 'ideal marketing world.' Ask yourself: what information do you need to make your best decisions? What do you have already? Then, take action to bridge the gap: work with your analytics and IT team to create a unified database. Work with your product managers to build data collection into the core product experience. Work smarter, not harder.
By collecting the data you need now (and planning your processes upfront), you'll minimize the time you'll need to make adjustments later. In other words, you'll have a compelling value proposition to your advertisers much faster than your competitors. You'll also, indirectly, deliver more value to your audiences. By creating more smart content, you'll better appeal to their needs—delivering more tailored advertising content as a result.
It's a win-win scenario for everyone. Audiences get great content. Advertisers get access to the right audiences. Media companies provide more value than ever before.
For more on creating a unified database, check out our free ebook: Your Database Sucks.
2) Create More Tailored CTAs
Content ultimately exists in a funnel, with one step leading to the next. Once you master the process of reaching the right audiences, the next steps will be to tailor your CTAs. By seeing the right messages, your audiences (and advertisers' target customers) will see value propositions that are ideal for them. Again, you create a win-win-win situation in which all parties provide value to the business equation.
Not sure how to create more tailored CTAs? The following steps can help:
Interview your audiences to get a general sense of their needs

Before running any ad campaign, dig into your database to determine who would find the given advertiser relevant

Talk to your advertisers

Create win/win scenarios
See a pattern? As a connector, you need to study all sides of the equation so that you know where to best add value. Know what your audiences need, and you'll come up with better CTAs.
It's a cycle that great data from step 1 can help you repeat and refine. Bonus: use this information to make your 'sales' messaging more refined — drive leads and conversions for events, lead gen offers, webinars, and more.
For some impactful quick tips, take a look at this list of clickable calls to action.
3) Build Dedicated Email Campaigns
If you're a frequent reader of the HubSpot blog, you know how powerful email marketing is. It's the single-most direct way to reach customers 1:1. Not to mention, the success of your campaigns depend on the value proposition of your messaging.
Thanks to steps 1 and 2, you'll have a better idea of what audiences want. Now, you can transform those insights to action and create your most impactful marketing campaigns yet.
Why not start with your lowest hanging opportunity, which is, in all likelihood, your email lists? Improve your email campaigns by the optimizations you're making on other parts of your site. In other words, you can take the smart content that you're generating for your email lists and tailor your messaging accordingly. What you'll have is an impactful initiative with low-hanging value, thanks to your segmentation process from your prior steps.
More importantly, you'll be able to iterate and make improvements almost immediately by watching the metrics that you're already tracking in your email marketing and automation software.
For a helpful guide to smart content in email marketing, check out this resource here.
Final Thoughts
Follow the steps above for smarter content campaigns that knock your fellow media companies out of the park. By building out the process above, you'll create a cycle of constant improvement and value-add to your audiences and your advertisers. You'll take your campaigns and content to the next level—all thanks to smart content.