When converting visitors on your website into leads, copywriting can make or break your landing page conversion rates. The success — or failure – of each and every landing page you create is riding largely on your copy.
After you've created killer ebook to reel in visitors to your landing page, you need to convince them to do one thing: click on a CTA and fill out a form in exchange for that helpful piece of content. It doesn't matter how valuable your offer or beautifully your web page is designed, it's the words on the page that ultimately persuade prospects to click.
HubSpot and Unbounce have teamed up to bring you a new ebook, The Conversion Marketer's Guide to Landing Page Copywriting. It's an advanced guide for marketers looking to beef up their copywriting skills to ultimately get more out of their online marketing campaigns. This ebook is chock-full of strategies and techniques that could dramatically transform ho-hum copy into the stuff famous conversion case studies are made of.
There's always room for improving your landing pages to become more relevant, more persuasive, and more delightful. And, there's always room for you to become a better writer. To make those conversion-centered copywriting dreams a reality, download this ebook.
Want to share this ebook with your Twitter followers? Use the click-to-tweet link below!
Learn how to write more compelling landing page copy in this ebook from @HubSpot & @Unbounce! http://bit.ly/16oprD5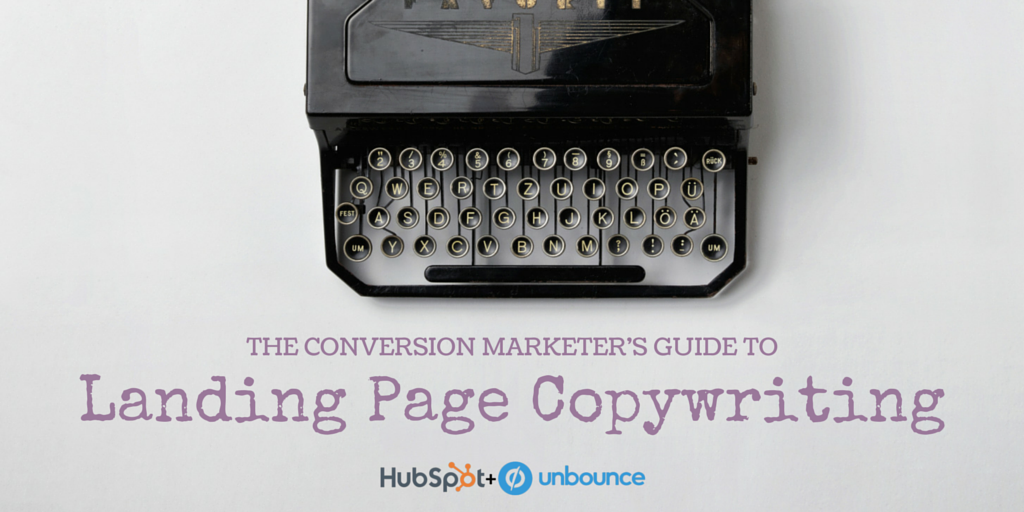 Have any conversion copywriting tips or tricks that you'd like to share? Leave a comment below!