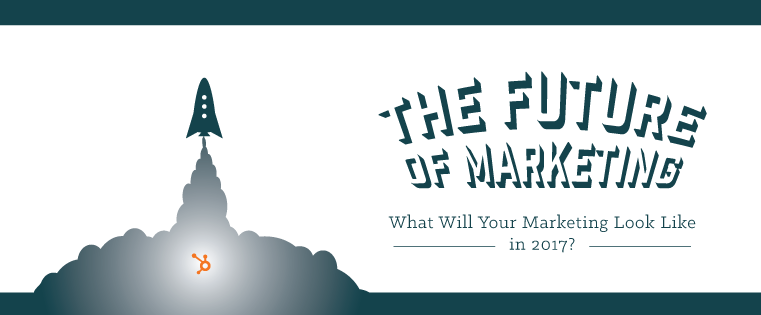 When Matthew McConaughey took off in that spaceship in the movie Interstellar, he wasn't just heading toward a wormhole that inexplicably appeared near Saturn. He was heading toward the future.
And that, my fellow marketers, is where we are all headed. We are all a bunch of Matthew McConaugheys, flying headlong into an uncertain future.
But fear not: While we can't see the future, we can analyze past performance in order to inform the marketing we do in the present. What's more, we can make some informed predictions as to the way things are headed.
In our new guide, The Future of Marketing, we do just that.
Inside, you can explore some of the biggest marketing trends that you'll be likely to encounter in the next few years, along with some tips for how you can capitalize on them.
Specifically, you'll learn about how marketing is becoming more and more …
personalized

integrated

native

data-driven

mobile (and beyond … e.g., internet-enabled cars, TVs, refrigerators, etc.)
Here's a quick example of how things are changing: Back in 2013, the total amount spent on native advertising, according to BI Intelligence, was $4.7 billion. In 2015, it was estimated that native ad spend reached around $11 billion. And in 2017, that figure is projected to reach about $17.5 billion.
Are you ready for the future of marketing? Download the free guide and learn how you can bring out your inner McConaughey.