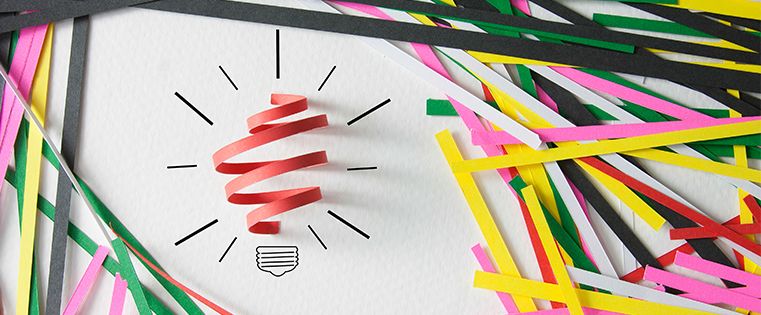 When it comes to sponsored content, no single format or medium is the perfect fit for every advertiser or every campaign. However, many times publishers settle into a routine of creating text-based offers—eBooks, whitepapers, and guides—as they're both easy to create and easy to consume.
And most of the time, these work just fine. But getting creative and incorporating other types of sponsored content allows you to appeal to readers in new ways, while also differentiating your publication for advertisers by providing more creative options for communicating to readers.
Have we piqued your interest? Here are a few formats to consider:
Video
Video has the ability to communicate a lot of information in a short amount of time through visuals and audio. Connecting with readers on this type of multi-sensory level can elicit deep emotional responses that would be much harder to evoke with words and picture alone. You may be thinking, "I don't have the budget to hire a production team," but video doesn't need to be difficult or costly to make. With the software and technology available today, many videos can be created with a minimal investment in equipment or outside staffing. Just be sure you're keeping relevancy and value to readers in mind, and not just making a commercial.
Example: You have an advertiser who sells running shoes. Putting together a video that demonstrates correct running form gives your readers quality advice on an area that's closely associated with the advertiser's product/brand (and don't forget to have your running model where the advertiser's shoes!).
Webinars
Webinars are an excellent way to provide educational material to readers in a personalized and interactive fashion. Offering how-tos or short tutorials with an expert allows your audience to take a deep dive with sponsored content over an extended period of time, with the added benefit of live Q&A sessions afterwards. This is an attractive concept for your advertisers—readers who willingly give up their time to engage with and learn from them (with plenty of opportunities for followup after).
Example: If your advertiser is an accounting firm, putting together a webinar at the beginning of the year on how to pull together and organize personal financial information to get ready for tax season. Followup with an email offering further consultation for anyone who wants a bit more help with the techniques discussed in the webinar.
Templates
Who doesn't want their lives made a little bit easier by having ready-made templates, put together by trusted professionals? By providing readers with pre-made worksheets or templates (PowerPoint presentations, Excel worksheets, Word documents), you can assert your advertisers' expertise while providing a helpful, and repeatedly accessed asset.
Example: An email marketing platform wants to advertise with you. Instead of writing a sponsored article for them, create a handful of email reporting templates that allows readers to complete their monthly reporting activities in a more timely manner.
Podcasts
Similar to video and webinars, podcasts allow you to connect with readers through a different medium and set of senses. Additionally, because of the mobile nature of audio, you have the potential to engage with an audience at times they might not otherwise do so (on-the-go!).
Example: Your advertiser in the women's clothing space wants to sponsor a podcast. You could put together a bi-monthly show with fashion experts that talk about the latest trends in fashion and beauty, all sponsored by your advertiser.
Infographics
We've all seen infographics before, and know how popular they can be (and how often they get shared!). Maximize on that trend by creating infographics on topics that would strike a chord with your readers. If possible, use stats provided by your advertiser to highlight their expertise.
Example: If a company that runs study abroad opportunities for college students comes to you, consider all the key stats and facts about studying abroad you could use to make an infographic? For instance, the most popular cities, average length of time abroad, most studied topics, number of students who speak an additional language, etc. This illustrates for the students some of the experiences that their peers have had during their time abroad (and therefore what they could experience).
Slideshows
Slideshows are another excellent way to provide informational or educational content to readers. They're relatively easy to put together (all you need is PowerPoint) and are are more interactive than a static guide or ebook. They can be read anywhere, embedded on outside websites, are easy to download, and tend to garner a lot of shares.
Example: One of your advertisers is a dog food company. Create a slideshow highlighting ten ways you can exercise your dog when it's raining. With limited text and added visuals, readers can flip through your presentation quickly, and then fill out a form at the end to learn more.
There are a lot of ways you can engage readers more deeply than articles, eBooks or whitepapers. While those types of sponsored content are still valuable, try thinking outside the box for new ways to engage readers for your advertisers.