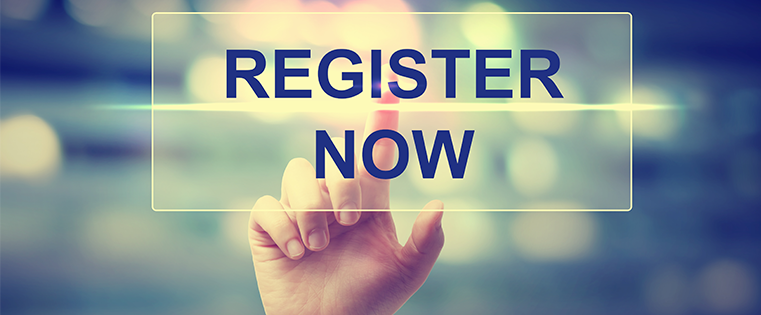 Events are some of the biggest opportunities in media today. Just take a look at companies like O'Reilly and FastCompany that thrive on their abilities to unite crowds together. With a global, worldwide audience, media companies are in a great position to take their brand-building platform to the next level and introduce new revenue streams.
That's where event marketing enters the picture: it's the perfect complement to a relationship-focused inbound strategy because it unites a company's most engaged audiences. Not to mention, as a media company, you have many different distribution opportunities at your disposal. Take a look at this list of 8 tips for getting your event trending on Twitter, as an example.
The beauty of event marketing, however, is also the media industry's biggest challenge. Until recently, the space has been about reach, not in-depth connections. But more and more, both advertisers and readers are recognizing the benefits of personalized media experiences. While many publishers have massive lists and high website visitor counts, they have little depth of information available. Who exactly are your most engaged readers? This question is deceptively challenging to answer.
In addition to providing a new revenue stream, events also provide a valuable opportunity for media companies to streamline their data. Your event attendees are a subset of your most valuable audience, which means that you can use this group to kickstart any personalization or segmentation initiatives as they relate to your in-house marketing strategy and advertising bundles. Use this checklist to help ensure that your bases are covered:
Pre-Planning:
Understand who you're selling to. What are the psychographic characteristics of your most engaged audiences? What are their business pain points, and what made them reach out to your business in the first place?
Understand their sales and decision cycles when they're evaluating new products and services. Don't expect them to be chained to an antiquated idea of a conversion funnel. Get to know how this group makes decisions so that you can piece together your most impactful value proposition to advertisers (and readers, too).
Figure out any gaps in the market. When audiences register for a conference, you have a prime opportunity to collect additional details. What products and services are your most engaged audiences seeking out but missing? This market intelligence data can help you develop more effective advertising products—maybe even in tandem with your advertisers.
Start building your segmentation strategy. Event marketing can be a great way to start building a segmentation strategy. Just think about the details that you've always wished you were collecting. Start piecing this puzzle together with your event registrations.
Once you get some basic segmentation building blocks in place, start testing smart CTAs. As segmentation and personalization become more of a strategic priority for marketers, you'll want to make sure that you have your bases covered. Understand who is visiting your website, opening your email, and re-engaging with your brand? Determining the characteristics of your most engaged audiences will be a great place to start.
Data Collection & Execution:
At this point in your marketing strategy, you'll be ready to start making real changes to your marketing database. You'll want to make sure that with your event registration process, you're tracking data points that translate into action. Examples of variables that you'll want to track in your database include:
Website elements that move the needle in terms of sales. You can use this information to fine-tune your messaging. Take a look at the pages on your website that audiences are browsing, for instance, when deciding what sessions to attend at your event.
Collect demographic data. Chances are, you already have this information in your analytics software. Try to understand who your audiences are.
See how your database behaves off-email and off-website. Ad networks like Facebook and Twitter are more than just channels for pushing marketing messages. They're also platforms to collect audience data and to see how your most engages lists interact with the world outside of your platform. Use this information to further strengthen your marketing database: long-term, you'll deliver more focused, cross-platform value to advertisers as a result.
Extra Resources:
At the end of the day, paths forward will vary from company to company. What's important is that all of these paths are tracked in one place. That's why we've compiled a final list of resources to help you unify your database for your event marketing campaigns. Here are some helpful materials to help guide your search.
This refresher on 'what is marketing automation', so that you can always remember to keep the bigger picture of your engagement goals (and advertising campaigns) in check towards a bigger marketing purpose.
This collection of case studies, which break down the different ways that audiences are using inbound to build segmentation strategies and improve upon their lists. Check out write-ups from different industries (for added inspiration), or look at media-specific examples. Some highlights:
For additional information on how a unified database can help you drive up ad revenue, check out our ebook Your Database Sucks.
Famous Last Words
When it comes to working with data, it can be very easy to end up in perpetual exploration mode. Don't distract yourself, and always stay focused on the revenue goals that you want to achieve with your event registration strategy. Unifying your database will be an invaluable first step towards your biggest value proposition as a media company yet.
By starting small, you'll be able to optimize the mechanics of your inbound strategy and find new ways to deliver value to advertisers. Let inbound help you achieve your big plans, and let event registrations be the place to start optimizing your database.