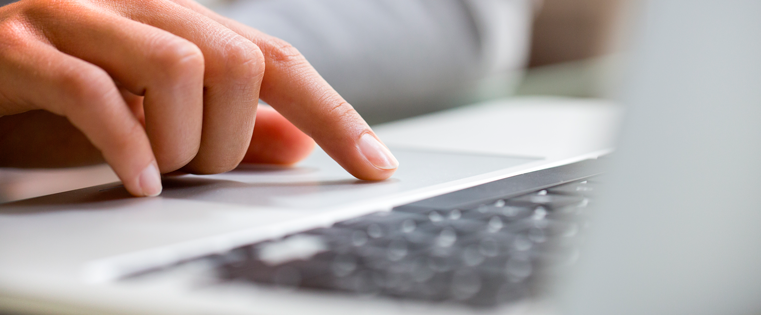 Most marketers dream about the day their blog has "made it."
How we define "making it" differs. Maybe it's when we reach a certain traffic or lead goal. Maybe it's the day one of our posts finally gets shared by an influencer. Or maybe, it's when your blog makes a "blogs to watch" roundup.
However you define "making it," we can always learn from those who've done it before. Recently, we launched a new ranking tool called Inboundrank — using different parameters like traffic, domain authority, and social shares, we ranked the top marketing blogs in the U.K. To learn what made the top blogs on the list so successful, we reached out to some of the marketers who run them. Below are some of their tips for building a highly successful blog (regardless of whether you blog about marketing or not).
(And if you'd like to see how your blog stacks up, you can find your Inboundrank here.)
1) Remain consistent.

To build and keep an audience, you need to set expectations around the quantity and frequency of articles. Many business blogs just post an article or two, then nothing for three months — and then probably don't see the results they'd hope.
If you only have time to post once per day, that's fine. The key is to remain consistent with your blogging efforts. At Econsultancy, they aim to post 5-7 articles per day. The blog's audience knows that they'll find something new and valuable every time they visit the site — that's why they keep returning.
2) Build a bank of evergreen content.
Evergreen content refers to content with a longer shelf life than simple news updates. It provides traffic over a longer period of time, has greater SEO benefits, and is generally more rewarding to create.
For the folks at Econsultancy, detailed tips and advice, how-to guides, and insightful interviews remain relevant long after publishing. Roughly a third of their monthly traffic comes from blog posts written months and years ago.
3) Define your online value proposition, and stick by it.
You need to define your Online Value Proposition (OVP) to help you stand out in a unique way.
Dr. Dave Chaffey believes in taking a "less-is-more" approach. At Smart Insights, they aim to filter out the noise by curating alerts on the digital changes and updates that marketers really need to know about. They also provide benchmark stats to help marketers compare themselves to their competitors. Finally, they provide practical how-to posts, covering digital strategy and optimisation. Plan, Manage, Optimize! is their strapline, and they have worked to develop a tone and style of voice that shows their passion for digital marketing.
4) Devise a solid traffic and promotion strategy.
A common hurdle for new bloggers is building sustainable traffic to their blog. When you're starting out, the key is to keep things simple.
Start by scanning forums for content ideas. What problems or hurdles are people facing? Create blog content from these. Then, go back and engage with these people, giving them a link to your blog post. You should also scan social media for relevant questions and jump in to offer help/advice, linking to your blog posts where relevant.
Create a presence in relevant communities by helping people. Spend time crafting genuinely helpful replies to people — don't just go dropping links all over the place. Building those relationships with people will carry your blog forward at a rapid pace. It is critical that you are helping people rather than focused only on driving traffic and metrics.
Stephen Kenwright, Branded3
5) Don't use cheesy stock photography.
Use stock photography sparingly — or at least choose "less stocky-looking" photography. Visitors can spot it a mile away, and it can result in an increased bounce rate, (which could have an effect on how you rank in search).
Stephen suggests that to make your blog successful, you need to add some value for a visitor that they can't get anywhere else. If you're framing your post with an image that the searcher has already seen, you're missing a chance to show that you're offering something unique.
If you have access to professional photography or designers, use them. Also try adding captions under the images you use in your posts. They can be read more frequently than body copy. Stephen also advises using your caption space for something important, like a CTA or a link to where you can read more about the subject featured in the image.
6) Build strong relationships.
Building relationships are key when it comes to blogging, particularly when it comes to building those all-important links to your blog. It would be naive to think that your blog posts will gain links by themselves.
Stephen advises against sending cold emails to people asking them to link to you. If you want to be someone who people link to often, you have to show willing to link to other people who you think deserves it — and share their stuff too. Stephen believes that blogs should be seen an extension of your social channel, and you should treat it as such — a place to build relationships.

7) Research your audience.
Great content is only great as long as it resonates with your target audience.
Take time to really understand your readers. Research their challenges, create buyer personas, and most importantly, create content that's relevant to them. Social media is a great and cost-effective way to find insight about your audience.
8) Maintain a content schedule, but remain flexible.
Maintaining a consistent schedule ensures you always have fresh and interesting content on your blog … but it's also important to be flexible. Be ready to jump on breaking news stories when they arise. Being the first to cover a news story relevant to your audience could give your blog a competitive advantage.
9) Test, test, test.
Always be testing.
Linda recommends experimenting with blog headlines on social media — the feedback is instant and you'll be surprised what a difference it can make to your blog readership.

10) Invest in quality over quantity.
Posting a couple of really unique pieces of content a month that your audience wants to share can be much better than forcing yourself to write a couple a week that are lower quality.
Dan believes that content should be created when you have something valuable to say — not because an SEO, your boss, or a calendar says to do it. Create as much content as your resources allow.
11) Don't use your blog for selling.
Remember the aim of your blog should be to help your audience and provide content that is of interest to them. Dan advises against being overly promotional or 'sell' all the time on your blog. Nobody wants to read sales pitches.

Have you found out how your marketing blog stacks up? Discover your rank on Inboundrank.co.uk.