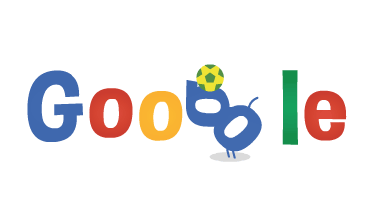 It takes a lot to get me to stop and stare, but the Google homepage always grabs my attention with their daily doodle. The designs are amazing, they're interactive, they're often timely, and some are even shareable.
The first doodle ever featured the image of "The Burning Man." Google founders used it as a way to let folks know they were out of the office attending the music and arts festival.
After that, a few more doodles started popping up on holidays. Eventually, it was determined that doodles would become a mainstay. 2,000 doodles later, it's clear it's been quite successful. To celebrate these delightful little pieces of content, I curated some of my favorite Google doodles ever — take a look!
1) Back to Mother Nature
Recently Google held their annual Doodle 4 Google contest. Each year there's a theme associated with the contest, and this years was "If I Could Invent One Thing To Make the World a Better Place." It prompted young artists to submit their ideas of machines that could build a better tomorrow. The winning doodle belongs to 11 year-old Audrey Zhang; who created her doodle after learning that not everyone in the world has clean drinking water. Her invention would purify water rapidly, allowing everyone access to clean drinking water.
2) Robert Moog
Interactive and shareable, this doodle is a game changer. The doodle team along with engineers recreated one of Moog's synthesizers from the 1960s. Not only was it playable, but you could record and share songs you created with friends! It's one of the best examples of how cool their doodles can be.
3) Freddie Mercury
On what would have been his 65th birthday, Google's doodle for Freddie Mercury made sure his presence was felt. It was a charismatic tribute featuring wildly colorful animations of the late Queen front man backed by "Don't Stop Me Now."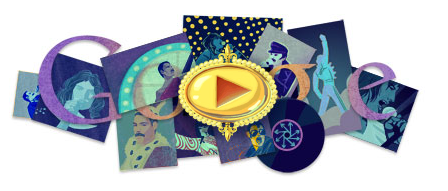 You can check out an even more epic video version of the doodle, too:
4) First Human in Space
Honoring Yuri Gagarin, this piece pulls out the nostalgic stops. It has the bold colors and graphics that adorned mid-century travel and space exploration posters, along with the subtle details that set it apart.

5) Les Paul
Another interactive doodle, this one's celebrating Les Paul's birthday, featuring a playable 10 string guitar which you can strum — and even record your music!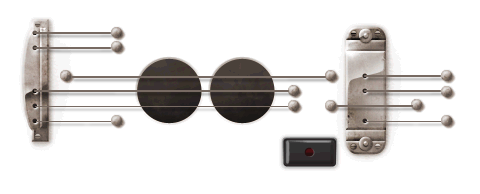 6) Alan Turings 100th Birthday
Alan Turing was the man who "cracked the code" for the Allies during World War II; he made it possible to receive and read letters sent by Axis forces. Google celebrates his legacy with a digital version of the Turing Machine.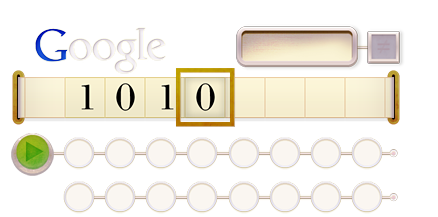 7) Halloween
Halloween 2012 brought trick or treating to life on the Google homepage. Complete with monster neighbors, unfortunately there was no candy — but you could click on the doors to see what popped out from behind.

8) Sochi 2014 Olympics
Always the newsjacker, Google didn't disappoint with a doodle that captured the spirit of the 2014 Olympics, and celebrated their athletes.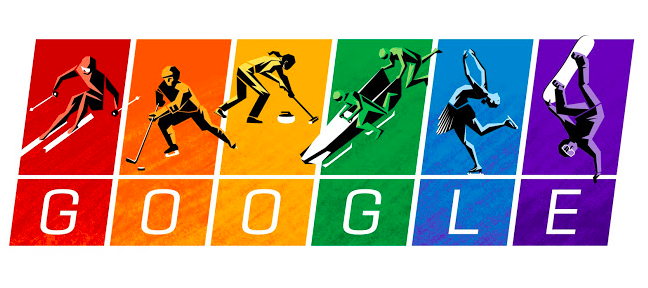 9) Berlin Wall 20th Anniversary
Google celebrated the anniversary of the reuniting of East and West Germany with this doodle. However, it only made an appearance in Germany — how's that for personalization?

10) SOPA/PIPA
Google used their doodle as a means of protesting the controversial SOPA/PIPA by blacking out their logo.

11) Yosemite National Park
Celebrating 123 years, this Google doodle combines the natural beauty of the park while celebrating its heritage.
12) JFK 50th Anniversary
Google created their signature logo with text from Kennedy's inaugural speech, and replaced the second "g" in their name with a portrait of the late President.

13) Frank Zamboni
Honoring the man who made the ice-resurfacing machine all hockey fans know and love, this doodle is another interactive gem. In fact, Google chose to turn it into an 8-bit game! How fast can you clean the ice?

14) Grimm Fairy Tales
For the 200th Anniversary of Grimm's Fairy Tales, Google created a slide show telling the story of "Little Red Riding Hood."
15) PAC-MAN 30th Anniversary
To celebrate PAC-MAN's 30th birthday, Google posted a playable version of the classic 80s arcade game. No quarters required! (But time will be wasted.)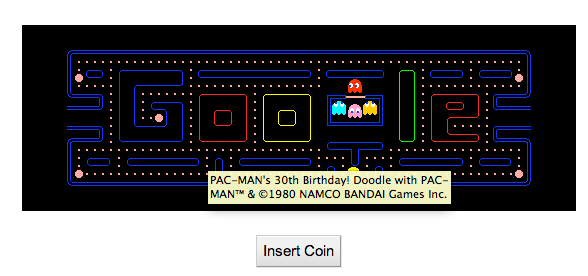 What's your favorite Google doodle?