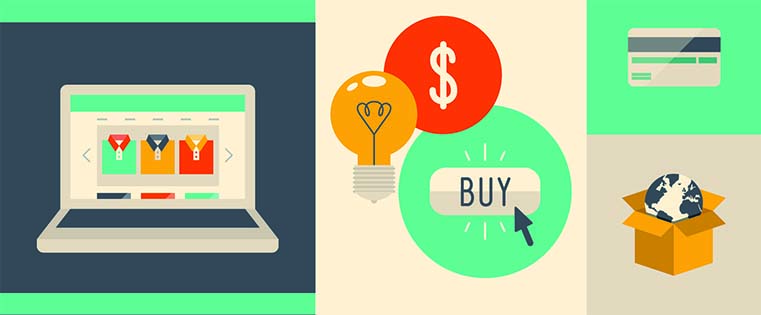 Ecommerce and mobile commerce are obviously here to stay, much to the chagrin of major brick-and-mortar retailers. We've seen some of the biggest names in shopping go under, with Borders Books perhaps the most obvious. Then there's the story of Blockbuster and Hollywood Video, which failed after the introduction of Netflix. Those that don't conform to buyers' need for convenience and privacy simply can't survive.
Fortunately we're not in danger of losing some of our favorite big retailers. These mainstays of commerce have made the transition beautifully and now offer both in-store and online options for shoppers. Let's take a look at what they're doing right.
Walmart
Surprisingly, this big box giant has fully embraced their ecommerce department. Even with an online shop in place, the CEO wasn't satisfied. They brought in Jeremy King, one of the most innovative developers behind eBay, to shake things up a bit. The result is a pretty robust ecommerce store with lots of features their competitors don't have.
This "Featured Products" slider on the front page is reminiscent of Amazon's design, which isn't a bad thing. If Walmart is going to compete with Amazon for online sales, they should be prepared with features Amazon shoppers love.
They also provide a "Trending on Walmart.com" slider, with all the most popular products at any given time. This feature plays on buyers' tendencies to buy whatever everyone else is buying.
Target
The online department isn't the only facelift Target's had in recent history. In the late 90s, the stores were discount shopping alternatives for Walmart and K-Mart. Now, with trendy marketing and upscale brands, the big box store has set itself apart. The ecommerce site is a step above others, too. Consider the introduction of the Awesome Shop, which blends the deals of Target with the social proof of Pinterest. Way to stay relevant, Target!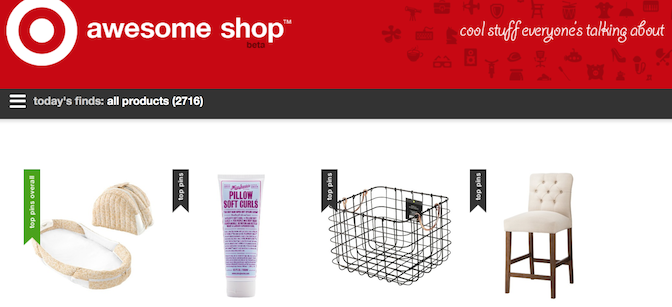 Best Buy
This electronics giant might be the main reason for the closure of Circuit City, but that doesn't mean they haven't faced their own issues. While they've managed to maintain decent sales, it's become obvious they'll need to step up their online sales strategies. Fortunately, the company realizes this, too.
The big box retailer understands that shipping prices are a concern for buyers. While consumers love the chance to research new products in the privacy of their homes, they balk at the additional cost for the convenience of delivery. That's why they still keep those stores relevant by offering the opportunity to ship the products to the closest retail center. Buyers who want to save a little on the bigger purchases can swing by and pick up their buys in person.
We love seeing the shift from retail to online. While Amazon and other online-only sellers may capitalize on the convenience ecommerce offers, these big box stores keep our options open by offering both. What are some of your favorite big box ecommerce solutions? We'd love to know your thoughts, so leave us a comment.