It's the question that pretty much everyone in business wants to know the answer to: How can we work better and faster? Often people will cite routines as the answer. They swear by waking up at 4:38 a.m. on the dot with a piping hot cup of black coffee, or going for a fast-paced three-mile run.
But little routines like those don't really work for groups. Instead, you've got to lean on technology to help you work better and faster with your team. With the countless new apps designed to do just that, it can be hard to decide on which ones your team should use. To help you figure that out, we found six collaboration tools that no company should be without. Check 'em out!
Evernote is great tool to use while you're in meetings. It's simple to take notes, snap pictures of whiteboards or mockups, and most importantly, save everything in one easy-to-access location. Better yet, if you are out of the office or in a meeting without laptops, you can do all of this from your phone or tablet. Note taking is more organized and complete, allowing users to quickly recall what that meeting was about. With Evernote, feel free to officially retire your spiral notebooks, legal pads, and Trapper Keepers.
Join.me is a quick and easy-to-use online meeting app that makes it easier to collaborate with people wherever they may be. It's a great tool for ad-hoc meetings, formal presentations, or anytime you need to share ideas and get work done. Once you're in the meeting, users can choose to dial in via one of the provided conference numbers or call by internet. All participants will be on the same line and hear everything in real time.
For teams with flexible remote working environments or teammates in multiple office locations, having a live collaboration tool is essential to getting everyone on the same page in meeting. I've even been in meetings where join.me is used by the group sitting in the room. Instead of using a screen to project, we will just hop on the presenter's join.me and start collaborating.
(And, if you're attending this year's INBOUND conference, be sure to find join.me at Club Inbound and in the HubSpot Deep Dive sessions to see join.me in action!)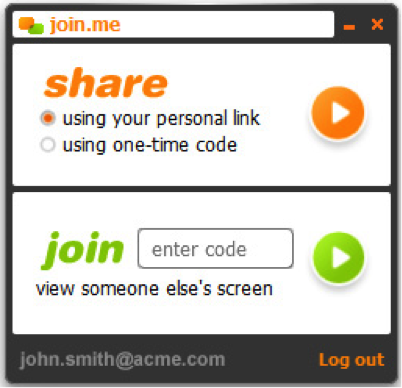 Trello makes a multi-tasking life simple because it allows you to track complicated, cross-functional projects. At a glance, users can see which projects or tasks are actively being worked on and what is in the backlog. Moving a Trello card from "doing" to "done" is not only satisfying, it keeps you on track and accountable for goals and deadlines.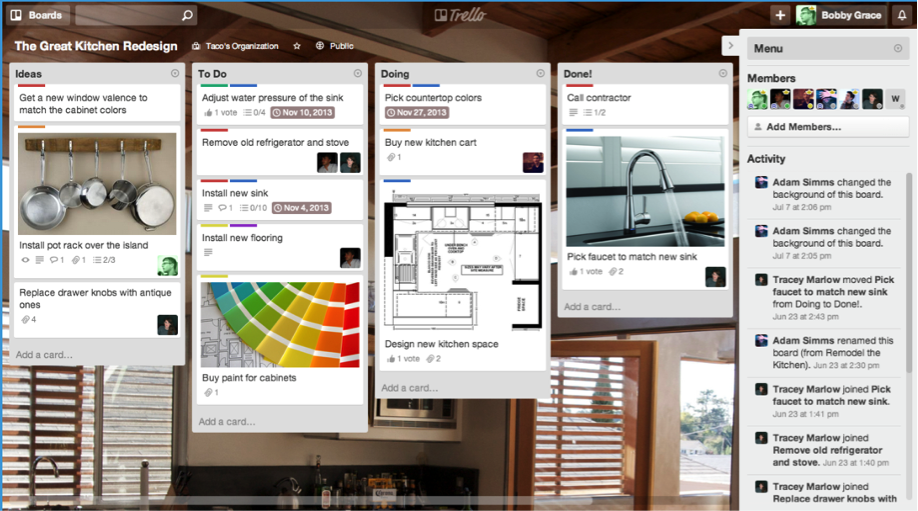 Basecamp is also key for staying on top of detailed, cross-functional projects. It's great to see tasks in the to-do list or view them in the calendar. As you work on items in Basecamp, users can comment on each item to communicate the status to the rest of group. This is much easier — and faster — than having frequent status meetings, and gives stakeholders a clear vision of where the project stands.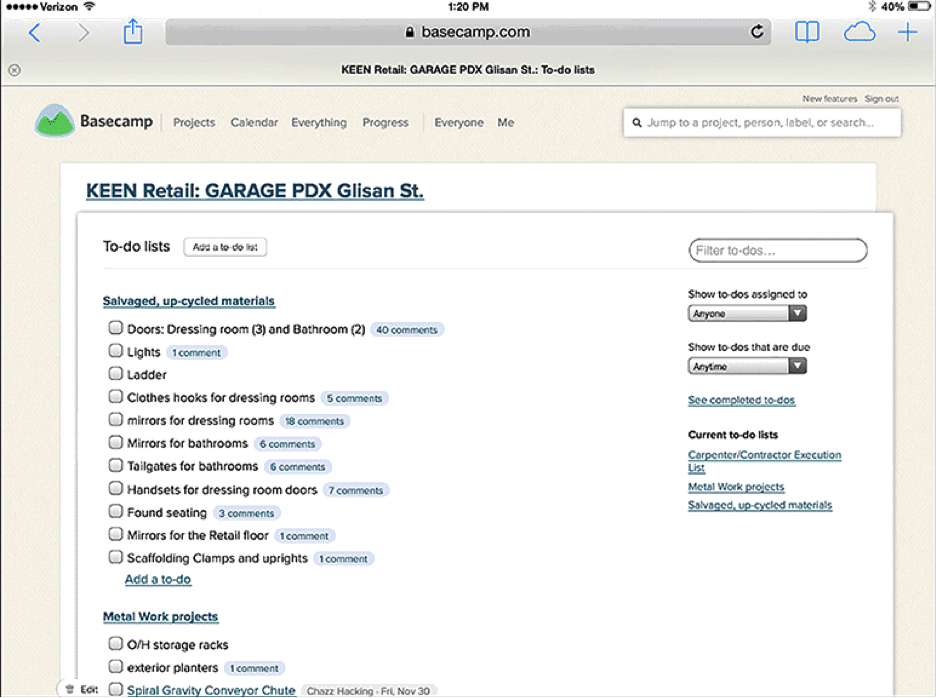 Cubby is a cloud storage solution that allows you to easily share files with anyone in or outside of your network. Files are stored in the cloud for anywhere access or directly synced between devices without using the cloud.
One of the best and easiest parts of Cubby is that you can turn any folder into a Cubby. Users can easily share their Cubby with others by either inviting someone to their Cubby folder or by creating and sending a public link to the Cubby. It definitely comes in handy when you need to share large files that are too big to send via email or when you aren't near your computer and need to quickly access a document.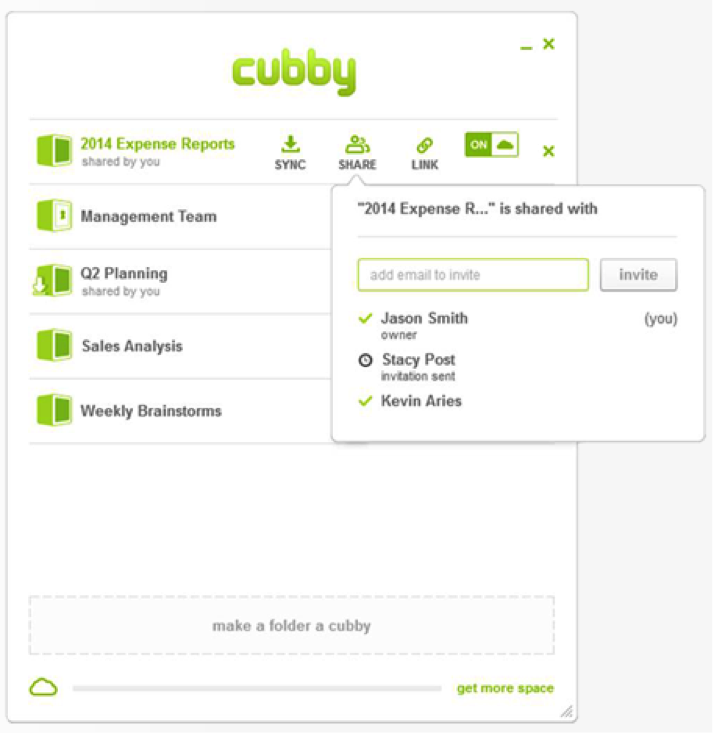 If you're looking to drive engagement through your social media channels, GaggleAMP is the platform to get the job done. This platform allows companies to better distribute their content via their employees and/or customers. Companies craft messages that their Gaggle members can then share with their social networks. Another cool feature of the platform is that you have the ability to add rewards for sharing messages, creating a motivating incentive for members to share your content. So if you're launching a marketing campaign and you're looking to jumpstart the social sharing, this is a great tool to try.
Have you worked with any of these tools before? Did we miss any of your favorites? Let us know in the comments below!