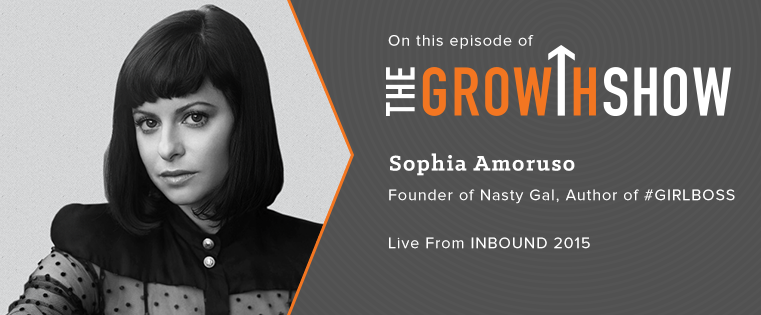 The year was 2006. Sophia Amoruso was sitting in her apartment in a bathrobe, putting together a vintage clothes store on eBay. She was the "one man band" behind Nasty Gal: finding the vintage clothes, styling the outfits, modeling them for product pictures, shipping her products to eager customers, and collecting feedback along the way.
Years later, Nasty Gal was generating $100 million in revenue, employing hundreds of employees in a swanky LA office, and selling clothes in both online and brick-and-mortar locations.
How'd Sophia turn her side-project into one of the hottest fashion brands for young women today?
In this special episode of The Growth Show recorded live at INBOUND 2015, Nasty Gal founder Sophia Amoruso gives us an inside look at the beginning days of Nasty Gal and some of the strategies she used to build a cult following of fashionistas. Highlights include:
Click the play button below to listen to this episode in your browser, or subscribe on iTunes to download episodes on your mobile device:
This is the second in a series of podcast interviews we recorded live at INBOUND 2015. Stay tuned for next week's episode with Todd Rowe, Google's Managing Director of Global Channel Sales. Also, check out the latest recaps of The Growth Show episodes by clicking here.