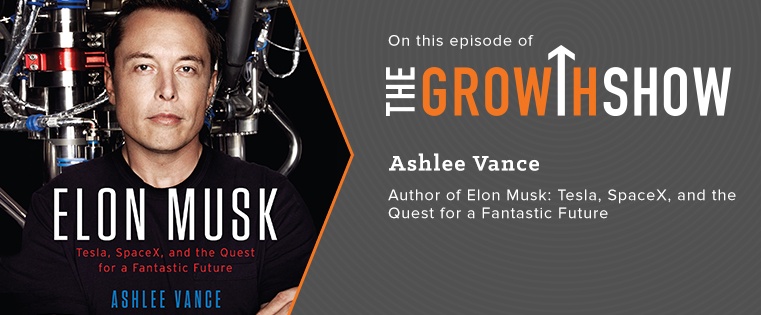 It's hard enough running one business, but Elon Musk manages to run three: Tesla, SpaceX, and SolarCity. And a result, he's amassed a net worth of over $5 billion and become one of today's most ambitious and audacious entrepreneurs.
Many people compare Elon Musk to Steve Jobs given his strong will, stubbornness, arrogance, and unmatched marketing skills, but in his new biography of Musk, veteran tech journalist Ashlee Vance says the better comparison just might be Thomas Edison.
Ashlee joins HubSpot CMO Mike Volpe on this episode of The Growth Show, HubSpot's podcast, to go behind the scenes of his best-selling biography, including:
How Musk went from a rough childhood in South Africa to the top of the business world
What he learned during monthly dinners with Musk and interviews with nearly 300 people
What makes Musk tick and why he's more like Thomas Edison than Steve Jobs
The two sides of Musk's personality
The growth of Tesla, SpaceX, and SolarCity, and what we can expect over the next decade
Click the play button below to listen to this episode, or subscribe directly on iTunes to never miss a new episode:
And if you'd like to see more recaps of the latest episodes of The Growth Show, click here.