At work, some terrible situations are easier to get out of than others.
That important project your boss dumps on you last minute? You probably can't wiggle your way out of that one.
But that super confusing Google Doc your company uses to track incoming leads and assign them to sales reps? That's easy to stop using — just replace it with a free CRM instead. (Didya know that HubSpot's got one that anyone can use?)
If you're looking for some guidance on how to get out of other tricky work situations, we're here to help. My colleague, Tyler Littwin, designed the graphics below that outline some truly innovative ways to get free from those pesky office parties, annual reviews, long conference calls, and yes, even elevator small talk.
Check 'em out below, and be sure to share your favorite on social media using the hashtag #GetFreeNow.
How to Get Free From an Office Birthday Party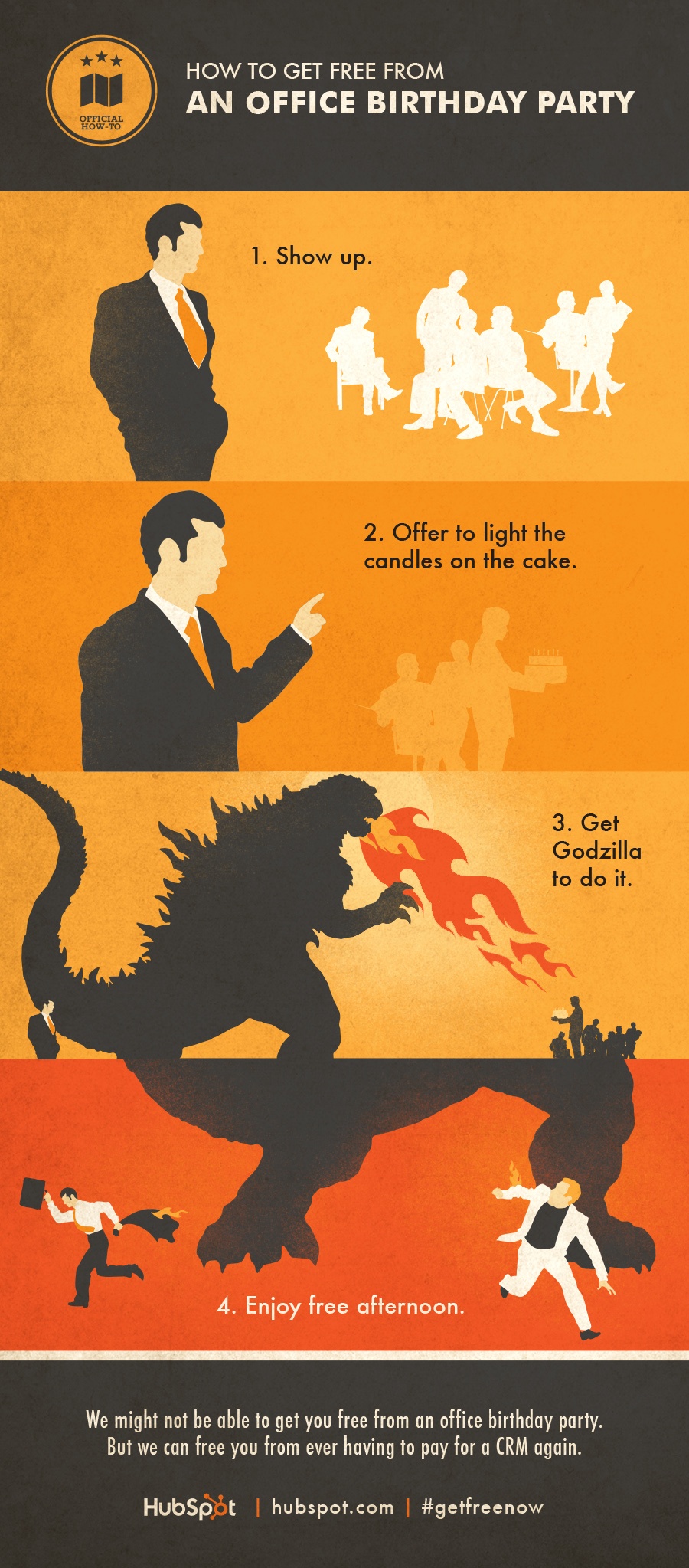 How to Get Free From Your Annual Review
How to Get Free From a Long Conference Call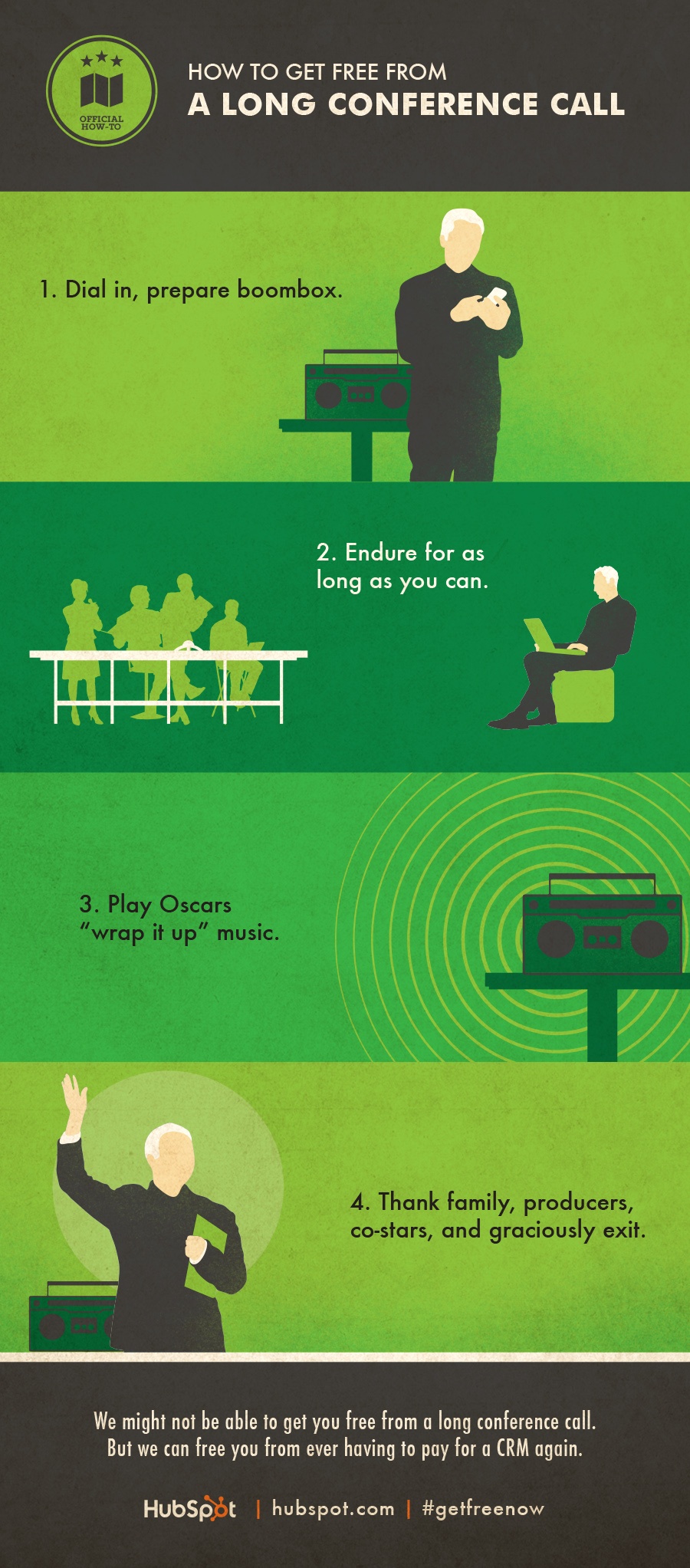 How to Get Free From an Awkward Elevator Chat