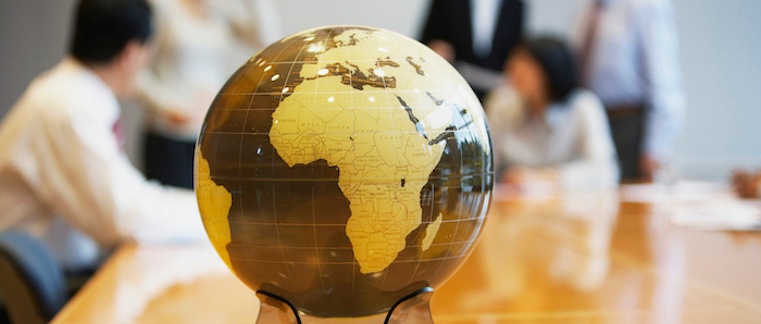 For a marketer, it's exciting to see your company grow and transcend the borders of your home country. On the flip side, international expansion can make your job significantly more complex.
Should your international goals vary from your regular goals? How will you handle international communication? What about prioritizing markets? Who comes first?
If you haven't heard, we've just announced that the HubSpot Marketing Platform is now available in six different languages. Our community of customers now extends into 90 countries. As you would imagine, we've learned a thing or two about global expansion in the process.
So to provide you with some direction and help you give your global marketing a boost, check out these 22 pro tips for international success. And for even more expert advice on gearing up for global expansion, download The Global Marketing Playbook.
22 Global Marketing Growth Hacks and Resources
1) Identify your top three growth markets.
Look at your funnel data and map it against the top countries from which you're already seeing positive indicators — such as traffic, MQLs, higher win rates, and shorter sales cycles. If you don't have much global data yet, check out GDP and factors specific to your market. Statista offers many resources ranked by country to help you with market selection.
2) Focus on a small number of countries at a time.
Setting country-minded goals makes it easier to go global, and forces you to target more effectively than if you target by language or regional grouping.
3) Determine your "anchor" markets.
If fast, near-term growth is the goal, think about markets that might be smaller and easier to penetrate, so that they can carry you into some of the bigger markets within the same region later.
4) Rally your extended global team.
Tap into partners and contractors in other countries for help with global marketing. If you don't have any, start developing relationships with freelance content creators, designers, and others.
5) Explore local trends.
Doing some simple research in Google Trends will help you discover the top issues that people are talking about in your target countries. Simply select the country you want to explore in the top right corner to get started.
6) Do your keyword research.
Use Keyword Planner to figure out which keywords offer opportunities in your top markets. If you're a HubSpot user, you can also conduct keyword research using the Keywords App. Make a note of topics for which you already have content that you could repurpose or adapt.
7) Create country-focused content.
Even if you're only writing in English, you can attract incredible traffic from a given country by covering country-relevant trends within a blog post. See an example of how Matthew Capala did this for China using a guest writer.
8) Localize top-performing content.
Look at your traffic data to see which blog posts are already performing well for a given country, and localize them into your top languages. Make sure to link to the translations from the English versions and vice versa.
9) Take advantage of customized content.
Improve conversion rates by creating different content, CTAs, and forms depending on the user's language or country. (If you're a HubSpot user, learn how to do it here.)
10) Display the right currency for each contact.
Encourage a faster purchase by customizing the currency you wish to display, depending on the country listed in their contact record.
11) Mind your on-page optimization.
Ensure that your focus keyword appears in the title, meta description, alt image tags, header, content body, and the URL itself. Make sure to create localized URLs too.
12) Clone campaigns instead of reinventing the wheel.
Segment your database by country and language. Then, clone top campaigns for each segment instead of creating new ones from scratch. Adapt them and localize them as needed.
13) Choose time zones that make sense for each market.
Once you've cloned campaigns, set up emails to auto-send at the appropriate time for each market. Make sure you consider the typical work schedule and local lunch hours, which vary from place to place.
14) Display the right date and time formats for each market.
Take advantage of the feature within your marketing automation software that allows you to easily set up the right date and time formats for each country.
15) Watch out for local holidays.
Make sure you avoid launching campaigns on local holidays in the markets you're targeting. Bookmark this global holiday calendar to consult when planning your campaigns.
16) Offer local phone numbers.
Thanks to international call forwarding and routing services, such as this one, you can easily get country-specific phone numbers to make it easier for customers to call you. Then, set your re-route rules accordingly.
17) Have an interpreting service on stand-by.
If you can't handle incoming calls in other languages, you can access a phone-based interpreting service that will connect an interpreter to the line within seconds.
18) Activate chat features in other languages.
Many companies use a live chat feature on their website. If you have multilingual staff available, make sure your chat widget supports multiple languages, like this one.
19) Consider co-marketing campaigns.
Which companies already have a strong presence in the countries you are targeting? Consider joining forces and sharing resources to deliver co-marketing campaigns. Here are some great tips to get you started.
20) Choose localization providers with care.
Avoid using automatic translation tools like Google Translate, as they signal to search engines that your content is low quality. If you need a translation agency, get referrals from colleagues in other companies. If your needs are limited to just one language and your translation needs are less than 2,500 words per day, you can find a professional freelance translator here.
21) Translate commonly used templates.
If you have email templates and automatic messages that go out from your websites or business development reps, have them ready in the primary languages of the countries you are targeting.
22) Think about the global customer experience.
You'll want to partner with your colleagues in support and services to think through the entire customer experience. See this helpful webinar from ZenDesk on how one company did this in French.
Ready to expand?
Taking on global marketing can seem like a daunting undertaking, but it's manageable if you set clear goals and think about one country at a time. Start taking advantage of some of the tips and resources above, and share them with your team members to begin weaving them into your current activities.
How does your company approach global expansion? Let us know in the comments section below.