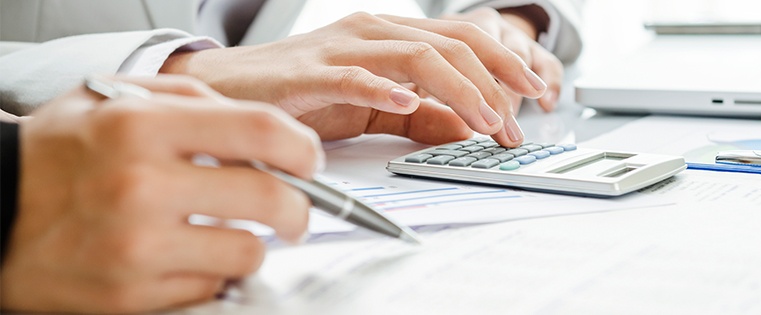 According to CUNA's First Quarter 2016 Economics and Statistics report, credit union memberships is continuing its climb upwards. Are you getting your share? Of course, the quarterly report also finds that asset growth is slightly down.
This means the pressure is on not only to find new members, but to find the right new members and to keep your current membership engaged.
Inbound marketing strategies are the perfect opportunity for you to identify, attract, and educate high-value prospects. And throughout the inbound process, you'll keep learning more about your members and prospects, which you can use to improve your marketing and products.
So how does an inbound marketing strategy work for a credit union? Here's an overview:
Get Found
Any digital marketing process starts with getting found. It's a crowded internet out there. To get found by the people you're looking for – you need to provide the information they're looking for.­
Keywords remain an important part of getting found online, but you want to get more precise than that. What are the most common questions your potential members have about planning their finances? These aren't the questions they have about your credit union, or the products and services you offer. You'll get to that stuff later on.
To attract the right prospects to you, you need to answer the questions they have — for instance — how much should they be saving for a comfortable retirement, or to save for their children's college education. Make a list of the top questions each of your personas has. When you publish good content online that provides informative, engaging answers to those questions, you're positioning your credit union as a subject matter expert. A subject matter expert they'll return to for more answers to their individual financial questions.
Learning About your People
Through membership and customer service teams, you already know a fair amount about what issues and questions occupy your members. As you publish content through blogs, checklists, and special reports, you start to learn more about your members and prospects.
Say your blog posts on "how to identify credit card scams" and "how to weigh which credit card perks make the most sense for you" show high traffic numbers. But your posts on "how to save money while traveling" get barely a look. Prospects indicate their interest with their eyes, time, and with their comments.
Analyze your content that has high traction – that's readers, comments, downloads – any actions you can track that indicate interest in a piece of content. By looking closely at the topics, challenges, and pain points they touch on, you'll be constantly learning what's most important to your prospects right now. That's intel you can use to develop more content, shape marketing messages for current products, and even develop new ones.
Your Prospects Learn to Trust You
As you become a resource of valuable information, you're building trust with your prospects. That's why any successful inbound marketing strategy starts with educating people, not selling to them. If you start with the sales talk, they'll tune you out.
When you offer content that helps them, they'll be willing to share their email address with you to get it. Once you get prospects into your database, you can use automated email workflows to push out content most relevant to them. Since the digital world enables you to collect a wide range of behavioral data about your prospects, you can segment prospects into different lists based on interest.
You can segment them by product line they've shown interest in, e.g. loans or credit cards. You could also segment them by persona. For instance, you know parents have different financial interests than singles. You might also want to segment them by the potential lifetime value they represent, e.g. by annual income or education level. Or you could segment them based on the type of investment instruments they've been reading about on your blog posts.
Gathering the data about what content they've downloaded, what pages on your blog and website they spend time on — all this intel tells you what additional content will speak to them.
Your prospects were already showing increased confidence in your credit union by continuing to seek out your content. Now you're anticipating their needs. That deepens your relationship and heightens your credibility, not just as a subject matter expert, but as partner in their financial health.
For more information on marketing automation, check out our ebook Growing and Engaging Your Membership Base >>
Motivating Action
When you reach the point where a prospect shows increasing interest and you've solidified your credit union's position as their go-to source for financial information, you can start to pivot towards more sales-oriented content.
When a prospect starts clicking on some of your service or product pages, or your membership page, that's a flag that they've moved on to the consideration phase of the buying journey. The time is ripe to push out emails that help them clarify their options
You don't need to wait for a prospect to show behavior that indicates they're starting to think about joining your credit union. If a prospect is active on your site and engaging with your content, you can push out calls-to-action (CTAs) that aren't sales CTAs. Invite them to sign up for your newsletter. Send them content from your Facebook page and ask them to comment or like it.
You've successfully built credibility and trust through your content. Now see what sort of direct engagement you can get back from them. Align the CTAs you send any prospect with what you know about their concerns and where they are in their buyer's journey.
As they start to say "yes" to some of your content and engagement CTAs, you continue to learn more about your prospects – particularly when you've determined someone is ready to get an email invitation to join your credit union. Using what you've learned about a prospect, you can send an individualized invitation letter touting the specific membership benefits that will resonate most loudly with her based on what she's read, watched (webinars) and heard (podcasts anyone?).
Retaining and Re-engaging
While influencing action is a critical stage, don't stop educating and delighting. Whether someone is a member, or still a prospect in your database, you want to keep your channel of communication open by sustaining your position as their most reliable resource.
In addition to the regular stream of educational content, you can vary the CTAs here as well. Do you have members who haven't done a thing since opening their checking account a few years ago? Start sending them educational content, first about how to get the most out of the checking account they have. Then you can move on to upsell opportunities.
Get these dormant members digitally engaged to learn about what other products and services might interest them. When a member starts clicking on posts about loans, that's a good trigger to start sending them loan content and CTAs. By opening this channel with members, you can roll out campaigns to support both your retention and your upsell efforts.
Inbound Marketing is a Journey
Inbound marketing is a never-ending journey where you steadily forge new paths to reach out to prospects and members. As their needs and concerns change, you have more opportunities to show why your credit union is the natural, reliable choice.