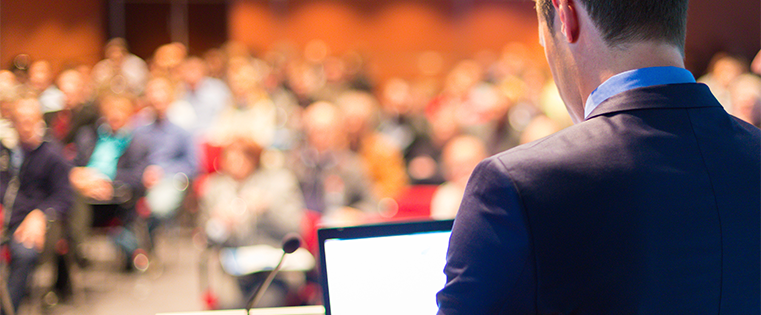 As a media company, one of your biggest strengths is your ability to create communities of people. From the comments sections of your articles to videos, meetups, and forums, you are bringing together great minds from many backgrounds and perspectives. Why not extend your value and offer in-person events to complement your content? Here's why events are great revenue sources for media companies:
You're already collecting data you need to learn what interests your audience
Your writing teams regularly conduct interviews with industry leaders who are also speakers
Your audiences are hungry to learn from and connect with one another
From FastCompany to The Next Web, countless media leaders have benefited from hosting industry events. And this number will only increase. Our Publishing Benchmarks Report shows that over a third of publishers think events are poised to increase most-in-value as a revenue source over the next two years. To help you get in on the action, we've compiled some tips from the best.
Here's What You Can Learn From Some of The Most Popular Media Events Today
1) Gigaom's Structure Data Conference
Takeaway: Diversify your revenue streams beyond events
In March 2015, Gigaom hosted its first-ever 'pop-up' data science event in NYC. Partnering with Domino, eBay, VentureBeat, O'Reilly Media and others, the media leader featured thoughtful listening talks to spark conversation around the data, robotics, predictive analytics, machine learning, and model-driven decisions.
The story, however, isn't what you see at face value–who the event attracted and how it monetized. What's interesting is what's untold: in the week leading up to the Structure Data Conference, Gigaom announced that it was closing its doors and at the last minute, secured a media partner to oversee the event.
Gigaom has long-relied on events to monetize but still ended up out of business. Why? Even though the company had widely publicized and attended events throughout the year, its other business arms (a research consultancy and advertising) just weren't viable enough to keep the company afloat.
The moral of the story?
Diversify your revenue investments and ensure that each channel is fully optimized to perform its best. Events are only part of your revenue equation. You'll need to counterbalance your strategy with other business initiatives, no matter how awesome your events may be.
2) Rosenfeld Media's Product Management And User Experience Conference
Takeaway: Host a virtual event
Not sure whether your in-person event will monetize or be profitable to run? Get a little practice by hosting a virtual event instead. An example to check out here is Rosenfeld Media, a book publishing company that specializes in research, product, management, and user experience.
Virtual events are especially appealing to B2B audiences who are looking for skill-building opportunities but may not have time to attend an in-person event. The value proposition is also strong for employers who want to invest in training for their teams.
Here's what makes Rosenfeld Media's virtual event especially appealing to the company's target audience:
Workshops led by known, expert practitioners within the field of UX
A clear value proposition for user experience and product management professionals
Access to a library of streaming content and downloadable recordings
The company also optimizes its monetization potential be offering two ticket types: while a $129 ticket is ideal for groups, a $379 ticket gets attendees a 'group' or 'meeting room' experience. From a buyer's perspective, these price points are highly cost effective: typically conferences can cost thousands of dollars.
The best part for publishers? While in-person events are often limited in terms of capacity, virtual events are not: a media company could easily accommodate tens of thousands of attendees (for instance, The Lean Startup Conference regularly has thousands of attendees on its livestream).
3) O'Reilly Media's Strata Conference
Takeaway: Build a funnel into your other products and services
O'Reilly Media is a role model in revenue diversification. The publishing leader has created multiple streams for monetization including events, countless book series, and instructional videos.
The beauty of these channels is that they're funnels into one another. Book sales can help bolster event attendance, and events can help facilitate book sales. It's a never ending distribution cycle that continues to build upon itself.
Consider O'Reilly's Strata Conference, one of the most popular and known 'big data' events in the world. This forum provides an ideal opportunity for the publisher to sell its data education and technical books. It's living proof of the power of multiple revenue streams.
O'Reilly Media is a company that has experienced slow, steady, and sustainable growth. Launching as a technical consulting firm in 1978, the company is still thriving: over the years, it has launched many different products and business units, including a VC firm that focuses on software, cleantech, and other trends. The company's events arm builds a funnel into the organization as a whole.
Get Creative
Your company has many different ways to get into the events business. How do you get started? One low-risk option is to partner with peer companies in your industry. Consider co-hosting established industry players. Start small with one-day options, and grow from there. The beauty of an event is that you can always run another one, so keep learning, growing, and iterating.