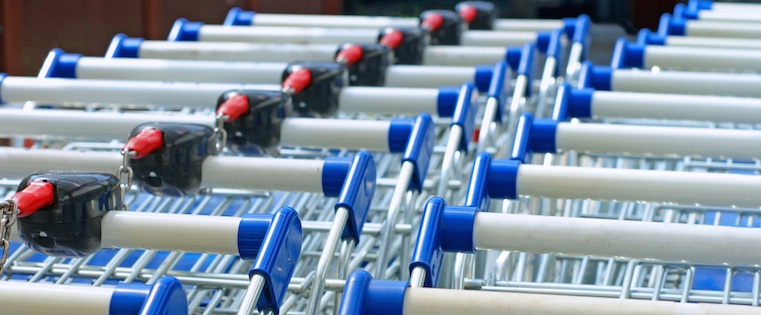 Would you believe that 15% of midsize businesses won't spend any additional marketing money this holiday season? When you consider that many of the efforts made will place them up against some of the biggest names in ecommerce, it's easy to see why they'd rather just go along with business as usual. To compete with the big guys, you'd have to have a mega budget for promotions. Or, you could try some of these tips and stay in the game.
Free Shipping
The all-time, number one reason for abandoned carts is the cost of shipping. If you're offering great deals on all the products in your store, you may just get those customers in the door. What happens when they add everything to their shopping cart, click through to pay, and see that the cost of shipping nearly doubles their spend?
If you guess that they leave your site and go check Amazon to take advantage of the free shipping that comes with a Prime membership, you guessed right. Now, offering free shipping is a big commitment. It's going to cost you. Consider offering shipping over a certain dollar threshold if you can't afford to give it away.
Abandoned Cart Offers
If someone still abandons their shopping cart even after you've offered free shipping, you've really got a problem on your hands. What can you do when they walk away anyway? Well, if you've got a program in place to go after those cart abandoners, then you can still reel them back in.
See, many shoppers have every intention of buying… eventually. You may just need to give them a subtle reminder that their cart is waiting. An email letting them know they forgot to finish the purchase is a good first step. Make sure to include a picture of the item to really pique their interest. Add urgency by highlighting the limited supply or an upcoming shipping deadlines. If those buyers still don't come back, then you may consider offering a special deal on those particular items just to get the buyer to make the purchase. In most cases, the initial reminder is all you need.
Loyalty Rewards
During the holiday season, people will buy left and right. What if you offered them the chance to accrue points for prizes or discounts? An easy-to-register rewards program could mean they'll come back to you for their next purchase just to see their points balance increase.
Now, the important phrase here is "easy-to-register." If you require massive amounts of information before the customer can enroll, then you'll lose them all. If they've already entered their payment information, then you should have all the data you need. Don't make them do it all over again, and you'll see a spike in enrollment.
Discounts by Percentage or by Dollar
Whether you offer a percent off or a dollar amount off of purchases, the outcome is almost always the same: a purchase. During your regular marketing routine, you may wait until buyers are further along in the buying journey to offer a discount of any kind. During the holidays, however, there's no time to waste. You have to show your hand right away.
Before you get too excited about offering discounts on your products, you have to consider a few things. First, if the customers who take advantage of the savings have never shopped with you before, will they equate the discount with the quality of your products? Worse, will they expect a discount every time they shop with you in the future? That's why discounts should be a last resort, but when you're competing with the big guys, you sometimes have to give in.
You can keep up with the big stores without spending piles of money, but you have to commit to the promotion. There are ways to compete without spending much at all, such as fine-tuning your SEO, creating and promoting plenty of content, and taking over social media platforms. When you do these things to hook a buyer, though, you may need something to reel them in.