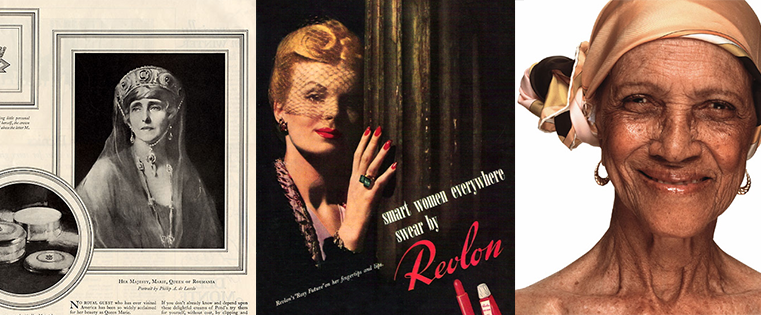 This post originally appeared on Agency Post. To read more content like this, subscribe to Agency Post.
The beauty industry was built by women and men from modest backgrounds. They were door-to-door sales people, wig makers, and chemists who grew their empires during a period of changing attitudes on beauty and women's role in public.
These were not skilled marketers.
In "Hope in a Jar: The Making of America's Beauty Culture," Kathy Peiss writes:
The beauty trade they developed did not depend upon advertising as its impetus. Rather, it capitalized on patterns of women's social life — their old customs of visiting, conversation, and religious observance, as well as their new presence in shops, clubs, and theaters.
The women who built the industry created the once non-existent consumer market for beauty products by combining products and services in salons, creating a culture of social events, and through job creation for women — who were also the consumers of the products.
Because they challenged the idea that the pursuit of beauty was immoral, they were forced to create new forms of direct sales (the pyramid organization) and marketing tactics. The normal distribution methods were unavailable.
Many of these tactics are still the dominant form of marketing in the beauty industry. For others in this list, they changed the way beauty products are positioned. It's worth a look back to see how seven major brands redefined how we sell and advertise the pursuit of beauty.
7 Brands that Changed the Beauty Marketing Industry
The Draw of a Gift | Estée Lauder
Estée Lauder grew up in Queens, and her family lived above her father's hardware store. She found her way into the beauty world by becoming an apprentice to her uncle, John Schotz, a chemist who mixed cold creams and other concoctions.
With her sales acumen from years of demonstrations, Lauder launched her own company in 1947. She wanted to capitalize on the increasing acceptance of mass market advertising in the cosmetics industry — so she scraped together every cent she had and approached BBDO to create a campaign. The agency turned Lauder away, so she turned to direct mail.
Lauder sent personal letters that promised a free gift to any woman who made a purchase. It was the introuction of the gift with purchase or "bonus time" promotion — a practice used by most beauty brands today.
The Medical Approach | Clinique
Founded by Estée Lauder in 1968, Clinique was the company's answer to growing concerns women had about the chemicals and additives in beauty products. It was (and still many of its products are) fragrance-free and hypoallergenic, though what these claims really mean are debatable. The genius marketing ploy though was about more than its product ingredients.
Makeup and beauty products could no longer make unfounded scientific claims. The industry was becoming more and more regulated. But there was nothing stopping the brand from alluding to science. Clinique employees, who wear white medical jackets, are known as consultants. Its product packaging uses a green color, which is reminiscent of medical scrubs. And Irving Penn, a famous fashion photographer, created the brand's iconic visual style of highlighting the product packaging, not fresh-faced models. The branded likened skin care to brushing your teeth, a position that made it the choice for women who care about the health of their skin, not how they cover it up with products and makeup.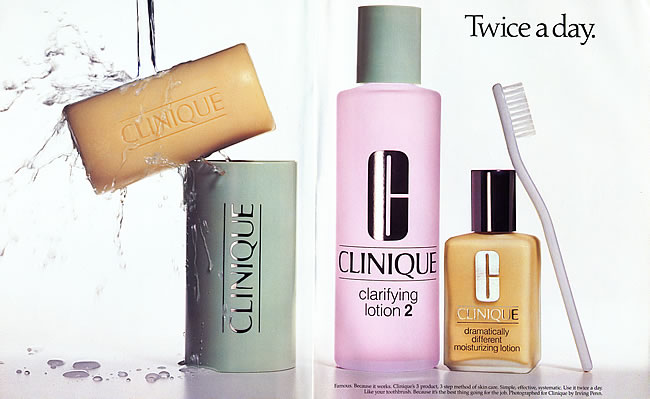 The Color of the Season | Revlon
Charles Revson got his start in the industry by selling nail polish. He used to show up at salons with his fingers lacquered in 10 different colors. When he launched his own business, Revlon Nail Enamel, he created a new formula that used colorful pigments in a time when most polish was transparent.
Revson introduced seasonality into the beauty market. Similar to the fashion industry, he would choose new colors for fall and spring. He promoted the idea of collecting polishes and choosing a shade based on the woman's mood, outfit, and even the weather. Makeup and beauty products were accessories, not just a routine.
The Celebrity Factor | Max Factor
Max Factor was born in Poland and was apprenticed to an apothecary and a wig-maker and cosmetician. Eventually, he found himself working for the Imperial Russian Grand Opera. Shortly after arriving in America, he began testing out cosmetics and potions at the St. Louis World's Fair.
But Factor's impact on the beauty industry was ultimately linked with the rise of "moving pictures." He found his calling by creating new formulas for makeup for films where close-ups revealed the thick, cracked potions stage actors traditionally used. In the 1910s and 1920s, people began to accept the appearance of makeup, or "face painting," as something that all women could be seen wearing — not just those with questionable reputations. Moving pictures featuring stars like Gloria Swanson, Clara Bow, and Greta Garbo made dark, outlined lips and thick eyelashes a desirable look.
Max Factor signed an endorsement deal with the major movie studios. He paid each actress a dollar to appear in his marketing campaign. Factor's star rose with those who appeared in his ads.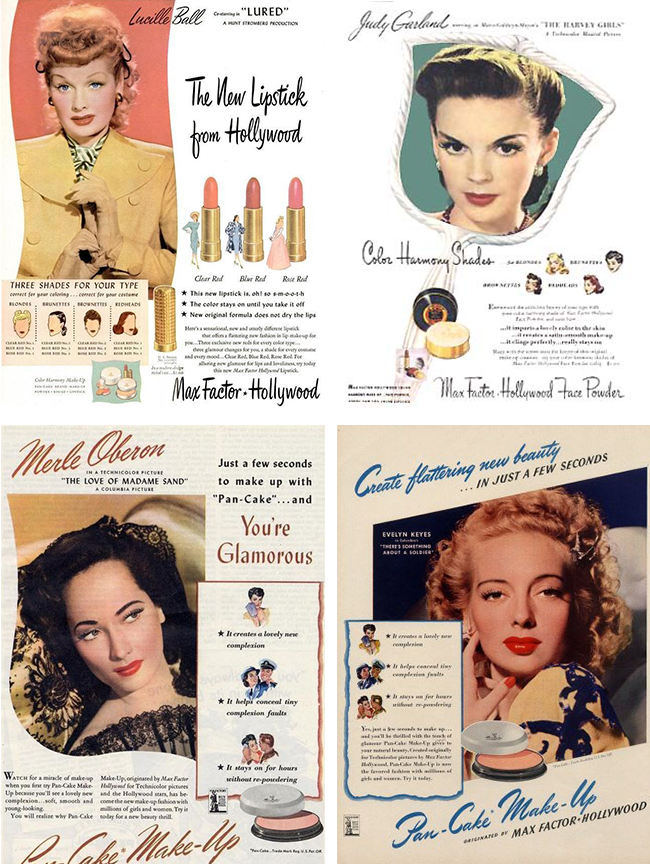 The Distributor Play | L'Oréal
Eugène Schueller's invention of a synthetic dye that was safe for anyone to use came at the perfect moment in U.S. history. Women were going for shorter cuts, and there was more freedom to style and design hair in the 1920s and 1930s.
Schueller took an interesting approach, though. He targeted the distributors, those toiling in the beauty salons and stores, and launched a trade publication for hair stylists and a magazine for the women to read while waiting for hair dye to set.
The Regimen | Pond's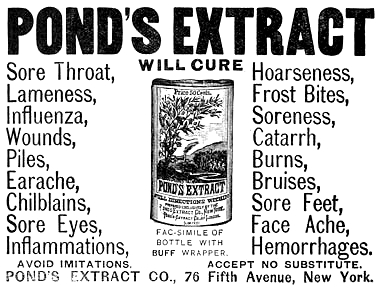 Pond's started as a patent medicine company. Its founder was a pharmacist in New York who created a cure for burns, sore throats, lameness, and sore eyes, among a host of other complaints using witch hazel.
In the early 1900s, the company launched its Pond's Extract Cold Cream and Extract Vanishing Cream. But these products received little attention until J. Walter Thompson's launched a campaign to promote a two-step skincare process. The campaign featured the headline, "Every normal skin needs two creams." Pond's invented the skincare routine, which remains a staple in the cosmetic industry.
The Aging Debate | Dove
Beauty advertising today features celebrities with flawless skin, unbelievably long lashes, and glossy hair. Multiple brands — from Rimmel to L'Oréal to P&G — have been fined or forced to remove ads that appear "too perfect." These ads continue the tradition of convincing people that makeup and products are there to mask or correct issues.
So when Dove launched its "Campaign for Real Beauty" campaign more than 10 years ago, it was a shock to those who were used to seeing a different type of messaging. To this day, the campaign questions beauty standards, beliefs women hold about their own looks, and how we instill confidence in young girls. Dove continues to define how brands can spark conversations around issues their audience cares about.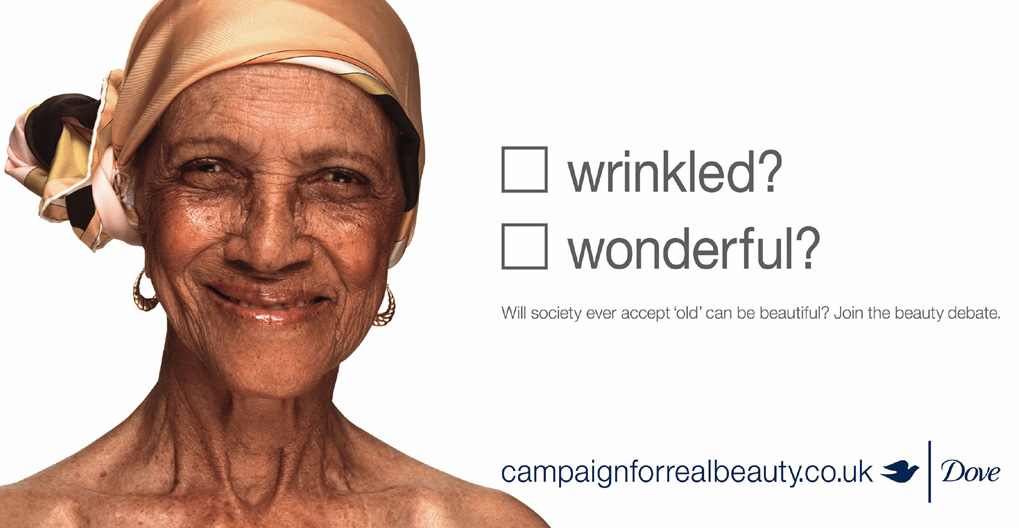 Sources: Soap, Sex, and Cigarettes: A Cultural History of American Advertising, Branded Beauty: How Marketing Changed the Way We Look, Beauty Imagined: A History of the Global Beauty Industry, Cosmetics and Skin, Hope in a Jar: The Making of America's Beauty Culture