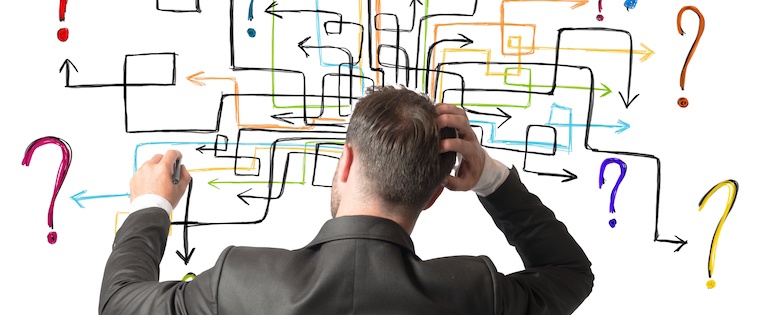 What's the best length for landing page forms? Would a shorter form increase submissions while retaining quality, or are longer forms better?
These exact questions have been at the center of a hotly contested debate that's been raging on since 2009. In fact, the popular website WhichTestWon that catalogs A/B tests, has 40+ tests on forms alone. Because forms are a central component to your inbound strategy, it's important to optimize them for conversions while retaining any of the indicators of quality that you and your sales team care about.
But here's the thing: It isn't all about form length. You should be creating specific forms based on on the context of your web visitors (like whether they're arriving on your landing pages on desktop or mobile), as well as that of your own goals. Only after considering that context can you test and refine form length to provide higher or lower quality leads.
In this post, we'll walk through how to consider the context of your forms, and how you can use dynamic forms to improve quality and lead flow.
What to Consider Before You Change Your Forms
Before you begin to alter form length or change questions within forms, be sure to …
a) Get a measure of lead quality.
I would recommend doing this in two ways. First, look at your overall leads and how many are making it to the marketing qualified lead (MQL) stage. Then determine the close rate (i.e. how many are actually turning into sales).
Once you have a handle on close rate, speak with a few people on your sales team and get their opinion on quality. Combining the qualitative information with in-person feedback can provide a good signal of whether lead quality needs to improve, or if it's already really good that may allow you some room to experiment.
b) A/B test elements of your form.
If your forms have a lot of questions, consider asking them in different ways, or having different ways of filling out the form. For example, changing your form from requiring a free text response to offering multiple choice answers could increase form submissions and help standardize answers — as long as the variability in free text is not crucial to your team.
Display a Dynamic Form by Channel
If your highest quality channel is email, you may be able to display a longer form to visitors knowing they won't bounce as easily. For other channels that don't provide as a high quality leads, you could choose to display a shorter form and nurture any low-quality prospects towards your goal, or display a long form to weed out potential low quality submissions.
How Do You Know If It's Working?
Look at the form's conversion rates, lead quality, and the bounce rate on that page by different referral sources.
HubSpot customers: You can use smart content to display different forms based on the referral source of the visitor, and to easily change out forms without needing a line of code.
Show a Mobile-Specific Form
Mobile visitors fundamentally interact with your site differently. If you're displaying the same form to them as you are to desktop users, they may not complete it due to length, form fields, or style.
For example, if you have a number of questions requiring free text responses, it's unlikely many mobile visitors will want to complete the form because typing out a long answer can be tedious. Instead, try showing mobile visitors multiple choice fields. Consider testing how the length of your form impacts conversion rates as well as quality, too.
Here at HubSpot, our standard form length for ebooks and similar content is 15 questions. We use this form for any desktop visitors; but recently, we started to display a shorter form for mobile visitors that has fewer fields that can be completed easily. The result? Our mobile prospects increased by 5X in two weeks.
While you should consider form length for mobile visitors specifically, first think about how long your form is today. If it's only a few questions right now, try keeping it the same and then try increasing and decreasing the number of questions to find the optimal length.
How Do You Know If It's Working?
Look at submissions of the mobile form in particular. Are they high quality enough for your sales team? Do they need additional information? Use these questions (and the submissions) to gauge next steps on your mobile form.
Display a Different Form for Prospects vs. MQLs
You want prospects who are already familiar with your business to have the best experiences possible. One surefire way to deter them from having a great experience? Continue asking the same questions all the time.
Instead, we should be asking different information about our prospects than we do about MQLs, or even customers. Consider removing questions that are unnecessary at different stages of the buyers journey. For example, the question "What's your budget?" may not be required at the bottom of the funnel.
Changing the questions and form length for each of these can lead to a much higher quality of leads and information, a better experience for visitors, and an increase in conversions as a result.
How Do You Know If It's Working?
Your close rate should be able to tell you how prospects are moving through your funnel. You can also look to see whether that conversion rate between each stage changes.
There you have it: Three ways of changing your form length dynamically. It's not necessarily all about the length of your form, but when combined with the context you can easily decide what length is appropriate while ensuring that you are getting the required information.