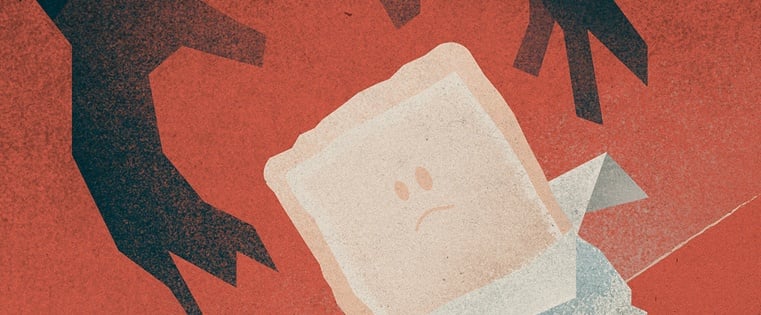 Whoever said "cleanliness is next to godliness" hasn't spent much time in office kitchens lately.
Regardless of whether you work at a Fortune 500 company, a small startup, or a mid-sized financial services firm, communal office kitchens have a funny way of attracting messes, spills, and close encounters of the liquid kind at every turn.
HubSpot, for all of its charms, is not immune to the messy office kitchen either. Earlier this year, our internal company wiki exploded (pun intended) with stories (… and photos) of kitchen messes across the organization and all across our four global buildings. Suggestions poured in for how we could address this issue: "Install security cameras!" "Call out repeat offenders publicly!" "Create shifts and make people sign up as kitchen monitors!" "Put a lock on the kitchen for two weeks!"
Surely we're not the only company on earth struggling with this issue, we thought. Sure enough, a study from OfficeKitchen cited leaving messes for other people to clean up as the #1 pet peeve of employees surveyed.
To that end, I turned to Tyler Littwin, our talented senior graphic designer at HubSpot. We put our heads together (along with Dan Sally, stand-up comedian and HubSpot inbound marketing specialist) to come up with a concept that embraced HubSpot's commitment to transparency. We share as much as humanly possible — not just with our employees, but also with our partners, customers, followers, and fans.
What if, we thought, we solved this issue with some really amazing marketing material and shared it for anyone else to use in their office?
Free Posters & Badges For Your Office Kitchen
Enter the Clean Deal Administration, an integrated effort to abolish the ills of office kitchens everywhere. It comes complete with:
Printable posters to inspire cleanliness in your company's kitchen.
Printable badges to give to the wonderful people who declare their support for your effort, clean up after themselves or others, or manage to consume their breakfast Pop-Tart without man-handling every other pastry in the box.
Want high-resolution versions of the posters to hang on the walls of your office kitchen? Download the high-resolution versions here.
The Posters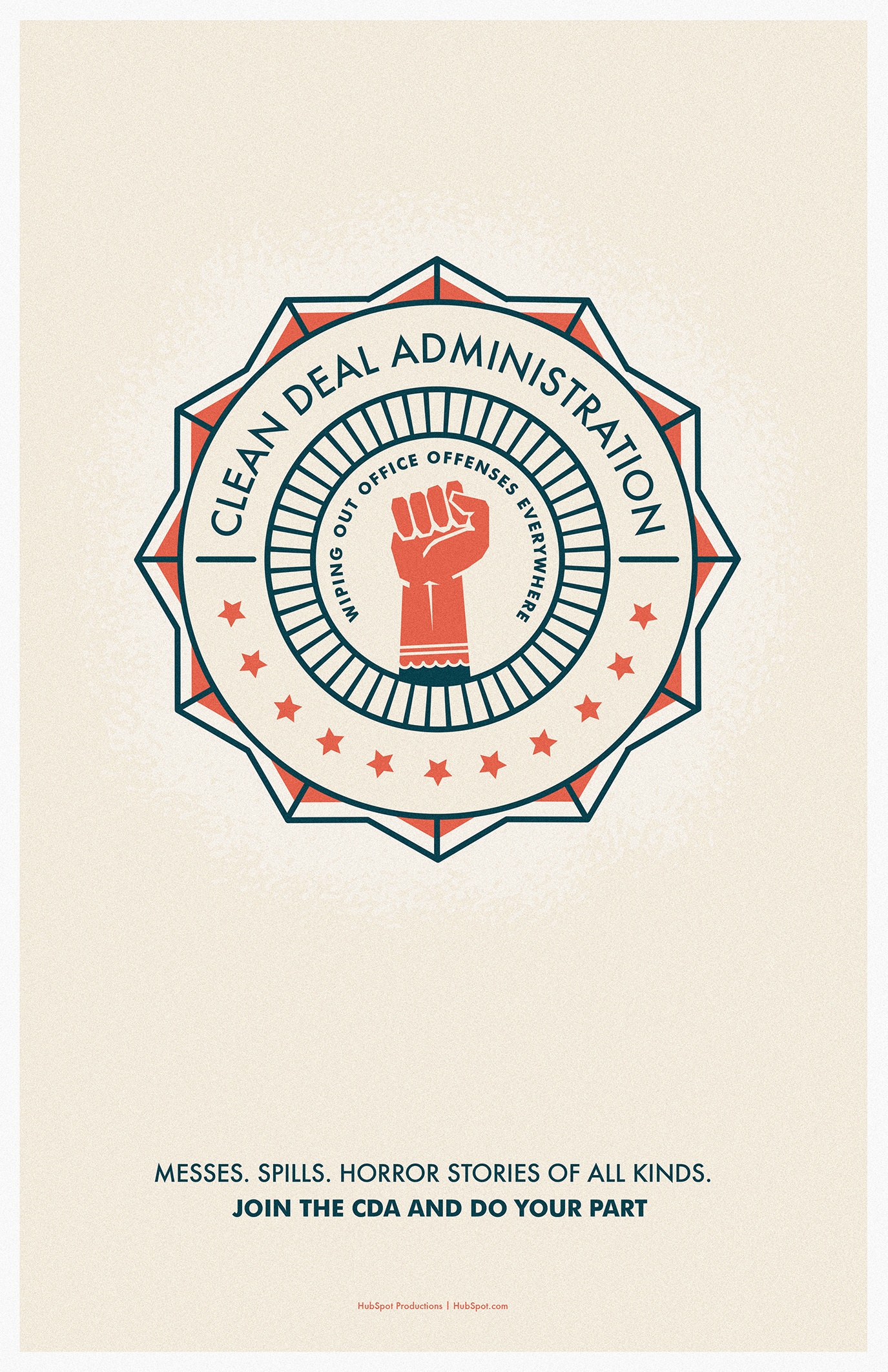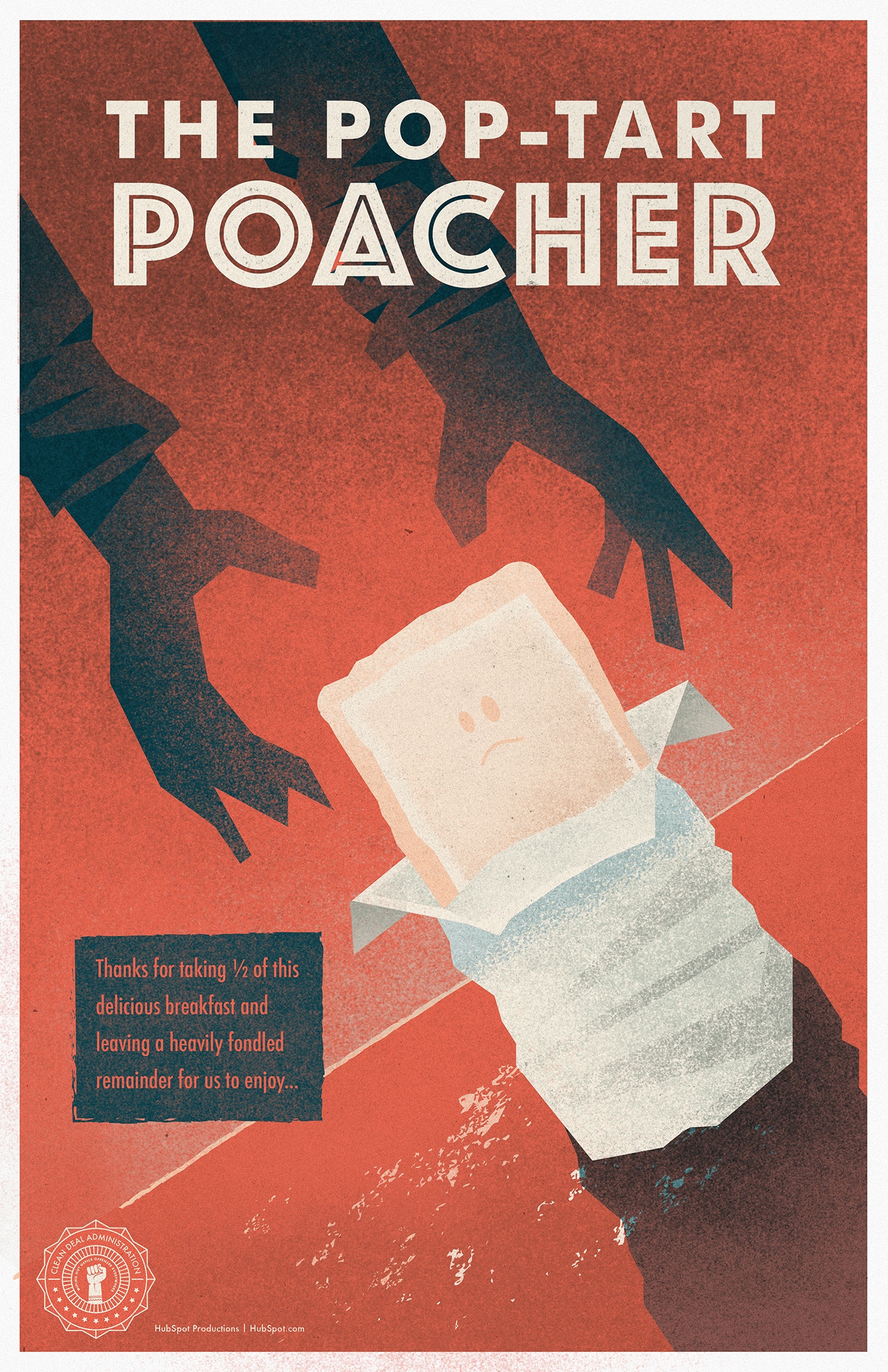 The Badges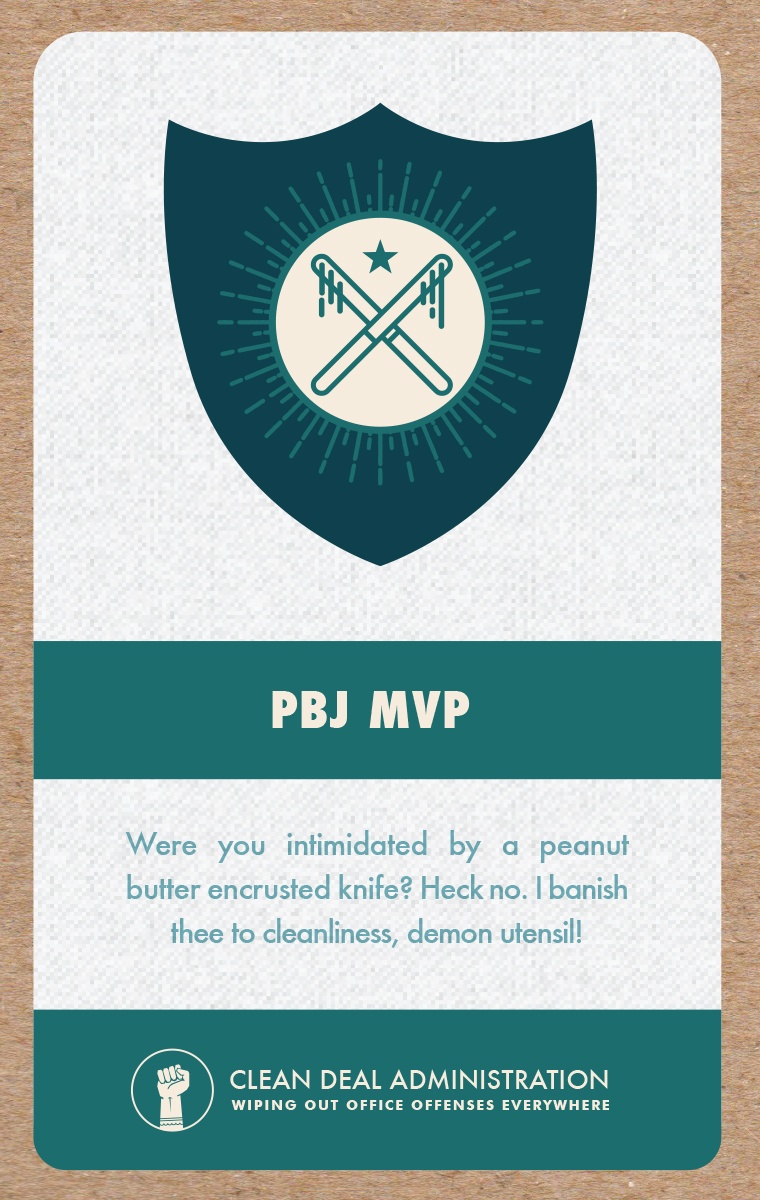 Together, we can combat office messes. United, we can fight microwave messes and unsanitary spills. The time is now. We need your help, and with it, there is no toaster too toxic, no fridge too full, and no stench too significant for the strength of our efforts.
Please share, print, and use them, in good health and cleanliness. Good karma (and cleaner offices) will follow.