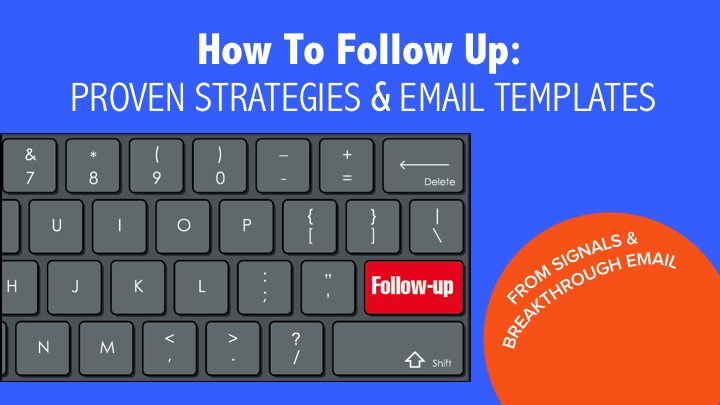 This post originally appeared on the Sales section of Inbound Hub. To read more content like this, subscribe to Sales.
Raise your hand if you've ever been at a loss on how to follow up when …
You have a meeting but the prospect went cold after.
You're trying to get a meeting booked but the prospect stopped responding.
You keep getting the "check with me in three weeks" response.
These are three incredibly common — and incredibly irking — situations. A prospect shows interest at some stage of the funnel, and you just can't figure out how to follow up in a way that keeps them moving along.
Fortunately, Michael Pici of Signals by HubSpot and Bryan Kreuzberger of Breakthrough Email have invested vast amounts of time perfecting the art of following up. The following SlideShare walks through their proven strategies and email templates for following up. So if you're looking for strategic fixes to the three scenarios above, you'll want to check this out.
Enjoy this post? To read more content like it, subscribe to Sales.