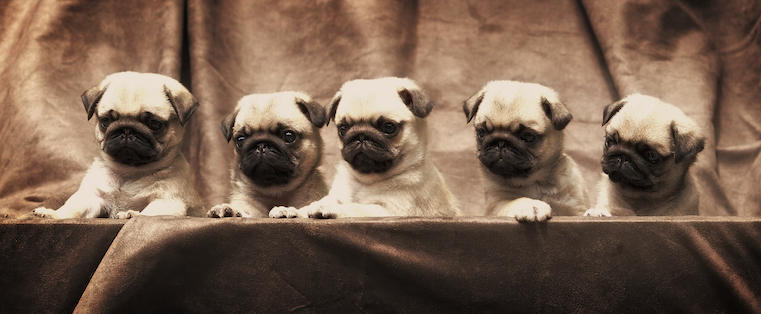 Being humble keeps you hungry.

– Christine Tsai, Founding Partner, 500 Startups (Click to Tweet)
Venture capitalists aren't often known for their humility, but Christine Tsai represents a notable exception to the rule. A founding partner at 500 Startups and former Googler and YouTube leader, Christine is the embodiment of someone who brought growth to life as both an investor and an operator.
And yet, she and her team spend a significant amount of time and energy focusing on things like delivering a great experience for founders who come in for pitch meetings, iterating on feedback to continuously improve, and seeking out partners and companies with a passion for distribution. (Distribution is their signature term for growth in marketing.)
So how is it that Christine was able to stay hungry — and humble — in spite of significant success as an investor? I suspect it has a lot to do with something that stuck out to me in her bio on the 500 site, which includes "herding pugs" as a core competency. Christine, who once won an award for herding cats at Google, adapted the colloquial term to her favorite animal. But her tongue-in-cheek bio is also a great reminder of what has made 500 successful: Great ideas are a dime a dozen, but great execution determines your long-term success and growth.
To that end, the potentially unglamorous parts of building a business, from knowing your numbers well, understanding what metrics matter most to a given business, and being able to keep inertia moving (hence herding pugs) are often undervalued, but can mean the difference between rocketship growth and rapid deceleration.
On this episode of The Growth Show, I had the chance to sit down with Christine. You can listen to the full interview on iTunes, but here are a few takeaways from our conversation:
Founders should know their numbers, not have a "numbers person" or "growth guy."
Talent comes from all over the place. The best VCs attract diverse entrepreneurs and businesses — and need an investing team that reflects that diversity.
Transparency and growth are highly correlated, as evidenced by Google.
As an entrepreneur, what you need to know to grow is simple: Know what metrics matter to your business, invest heavily in your distribution model, and don't underestimate the importance of execution. People who herd pugs are the ultimate evidence that your bark has to match your bite.