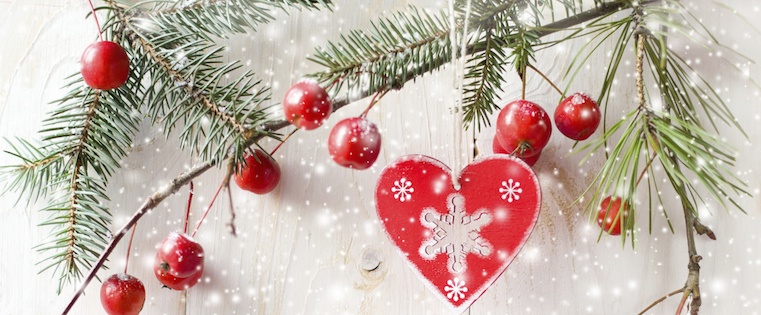 It's the most wonderful time of the year—when all of your current customers are joined by brand new buyers hoping to find something for the ones they love. This is the beauty of the holiday season, but only if you managed to make those brand new customers stick around in the New Year. If you're settling for a bump in sales in November and December, then you're really missing out on the true gift.
So, how can you make that one-time buyer your new best friend? Let's take a look.
Listen
It's busy this time of year, and you've got a lot on your mind. In between updating your website, creating your sales, hiring new staff, and carrying packages to the post office, you might forget the most important piece: the customer. Remember that people often buy for loved ones rather than themselves for the holidays. That means the people shelling out their hard-earned dough probably have no idea what your company is all about.
They're going to have lots of questions, and they won't be afraid to ask. They will, however, take their business elsewhere if you're not responsive. Be ready to catch emails, social media posts, phone calls, and even questions in the comment section of your blog. Give thoughtful answers that focus on the need rather than an answer you think will sell a product. Transparency and honesty go a long way toward starting a relationship.
Inform
Sometimes people are too busy to ask—or maybe they don't even know which questions should come first. If you take a proactive position of informing and educating, you can get them the answers they don't even know they need yet. Start with the questions most people ask when they encounter your company or products.
You can also show various ways for your product to be used, share tutorials, advise on upgrades and accessories, and—maybe most important during this time of year—provide information for returns and refunds.
Take That Extra Step
If you know the products ordered are gifts, consider helping the buyer along with the wrapping stage. By tossing the items in a box and sealing it, you take some of the magic out of the holiday season. You may even take some of the magic out of your own company.
If you take a few extra steps by folding garments neatly, including decorative packing materials, and maybe even gift wrapping the box, you show that first-time buyer that you really do care about each dollar they spent.
Prep for Returns
You never want to see a purchase come back for any reason, but sometimes it just happens. Maybe the buyer got a wrong size. Maybe the recipient changed his mind. Whatever the reason for a return may be, you want to be as engaging and helpful as possible. If you've already made your return policy clear, then you've already won half the battle.
When you get the request, listen to the reason. Maybe you can make suggestions that fix the problem. Do they need a different size? Can you send them a tutorial on assembling the product? Was there something wrong with the product? If you can provide a solution that makes everyone happy, the buyer will remember that. If you can't, happily refund the money and thank them for their purchase. Keep in mind that buyers who've been happy with your company so far might just accept that refund in the form of gift cards.
Keep in Touch
Once the purchase has been made, be sure to follow up with the buyer after the holiday season. Did the recipient love the gift? Are there other questions you can answer for the buyer? Can you share some other items that might make the gift even better?
Remembering that the first-time customers only found you because of a gift for their loved ones, make suggestions that the buyer may find interesting. With the data you've already collected by this point, you can segment your emails in new and exciting ways to reach them. And hey, maybe they'll never need your products for themselves, but if you impress them enough, they may return later for other gifts.