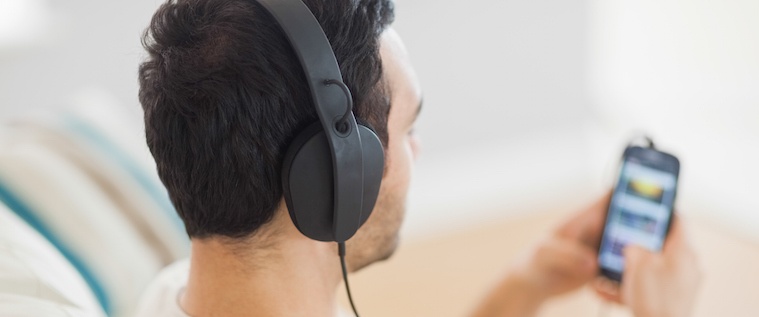 Love learning about business and how some of today's most successful entrepreneurs and companies are operating?
Business podcasts serve as a great way to stay informed (and inspired).
All you need is your smartphone and a pair of headphones to tune in to everything from one-on-one interviews with today's top leaders to recaps of the day's most pressing business news.
So whether you're a seasoned executive looking for something to listen to during your commute or just someone who's always itching to learn something new, this list of the best business podcasts is for you. From Kai Ryssdals' Marketplace to Tim Ferriss' self-titled collection of wisdom, the following seven business podcasts will teach how to strategize, lead, and grow your business.
(If you're new to podcasts, here's a quick primer on how to subscribe to a podcast on your phone so you can listen on the go.)
7 Business Podcasts Every Marketer Should Tune In To
1) HBR Ideacast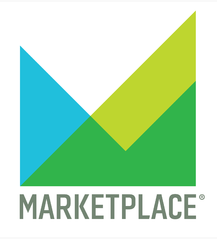 You may have heard Marketplace host Kai Ryssdal on the radio over the years, but now you can get American Public Media's Marketplace — one of the most popular business programs in America — on-demand right on your phone.
Marketplace has always been a must-listen to get caught up on all of the important businesss news from the day, only now you don't have to worry about being in your car at just the right time to tune in.
3) EntreLeadership
EntreLeadership is a concept created by Dave Ramsey that explores how businesses can use effective management to create ventures that grow and prosper.
An author, speaker and radio host, Ramsey wrote a book all about the concept of EntreLeadership back in 2011. Today, there's a podcast with the same name focused on sharing lessons, tips, and tricks from some of today's top entrepreneurs like Mark Cuban, Seth Godin, and Simon Sinek.
4) How to Start a Startup
This might be the closest thing to getting an actual MBA.
In the fall of 2014, Y Combinator's Sam Altman started a new class at Stanford all about starting a business. But instead of only making it available to students enrolled at Stanford, Altman decided to share every lecture with the world. His lectures have since been transformed into podcast episodes for your listening pleasure.
Tune in to this educational postcast to learn lessons like how to manage, how to build products users love, and how to raise money from some leaders such as author Ben Horowitz, Facebook's VP of Growth Alex Schultz, and LinkedIn founder Reid Hoffman.
5) The Tim Ferriss Show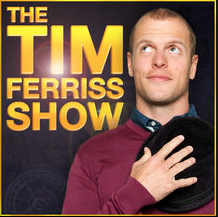 Tim Ferriss is what you call a tinkerer. He's always trying to find new ways to optimize his work, life and health, and lucky for all of us, much of it gets documented on his podcast, The Tim Ferriss Show.
If you're interested in business, the real value comes when Ferriss interviews his friends — people like investor Chris Sacca, WordPress founder Matt Mullenweg, and even Arnold Schwarzenegger. Ferriss has a unique ability to go in-depth and uncover nuggets about what makes these successful people so successful, including how they work, how they build their teams, and even things like what the eat.
6) TEDTalks Business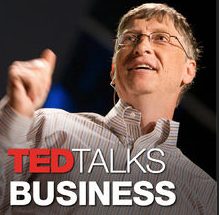 This great example of the power of podcasts needs the shortest explanation.
Why?
It's just that good.
Instead of having to sit in front of your computer to watch a TEDTalk, you can take it with you and listen on the go. Just make sure you have your notepad ready because the insights you'll uncover are brilliant.
7) The Growth Show
Each week, HubSpot CMO Mike Volpe sits down with one of today's top executives to unpack how they've been able to grow and build a world-class business. The Growth Show guests have included Warby Parker CEO Neil Blumenthal, Slack CMO Bill Macaitis, Tough Mudder CEO Will Dean, and theSkimm Founders Danielle Weisberg and Carly Zakin.
Ready to Listen?
Check out this list of all of the business podcasts from this post on iTunes:
</ifra