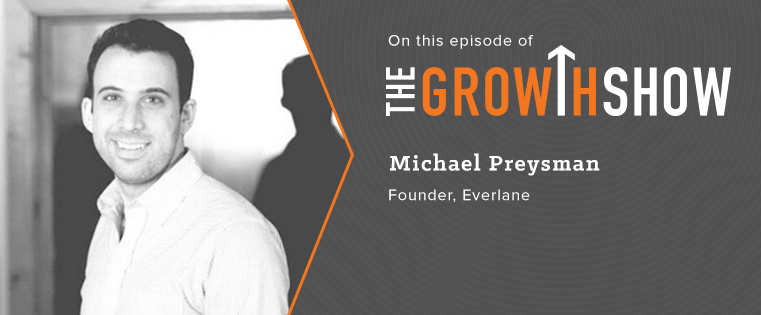 Everlane isn't like many other contemporary fashion brands.
While others' pricing and supply chain information is shrouded in mystery, Everlane's is completely transparent. On their website, you can see exactly how much money it takes to produce each of their products — and how much money they're profiting. The fashion startup even devotes a whole section of the website to showcase detailed information and photos of their factories.
Everlane also embraces cutting-edge marketing tactics to reach their customers. For example, they're experimenting with Facebook Messenger to communicate order details for customers and Snapchat Stories to engage it's already vibrant community.
How'd the company build such a different brand — and how is their brand fueling their growth?
In this episode of The Growth Show, our host, Kipp Bodnar, gets behind the scenes with Everlane's Founder, Michael Preysman.
To listen to this episode in your browser, click the play button below, or click here to listen in your iTunes app.
Check out the latest recaps of The Growth Show episodes by clicking here.