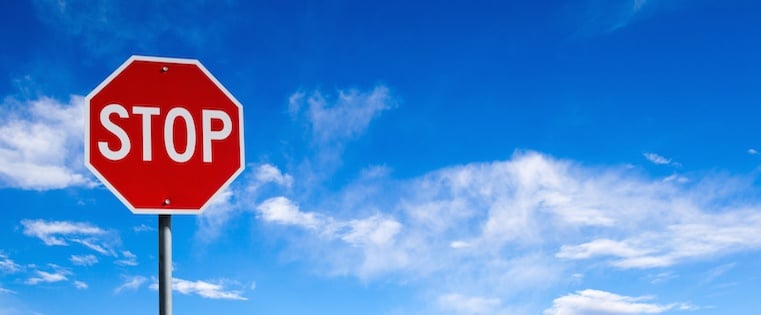 It's no secret that internet users are no strangers to seeking out the information they need online — in fact, Google now processes over 40,000 search queries every second.
And as the volume of search queries continues to climb, advertisers are recognizing an opportunity to introduce a number of different types of ads. (Think: pop-up ads, autoplaying video ads, and the dreaded mobile ad that takes up the entire phone screen.)
As a reaction to some of these disruptive online ads, internet users have started installing ad blocking extensions by the millions. In case you're wondering: Ad blockers scan websites for advertising code to prevent them from loading on a browser.
Here's a visual look at how they work:
To help marketers get a handle on the state of ad blocking today, HubSpot Research dove deep into the issue to create this report. Below, we've outlined some of they most noteworthy statistics and takeaways from our research to get you up to speed quickly.
11 Ad Blocking Stats You Need to Know
1) Adblock Plus, the world's most popular ad blocking extension, has been downloaded over 500 million times.
Many research and news sites have different numbers, but it's hard to ignore the hockey stick growth in adoption here.
Image Credit: PageFair
Why is ad blocking a big deal? When ads aren't displayed, content sites that host ads and the advertiser lose out on potential revenue. And the losses have been enormous.
3) As for potential revenue losses in the future, Ovum predicts that $35 billion in ad revenue will lost by 2020 because of ad blocking.
4) 64% say ads today are annoying or intrusive.

5) Pop-up ads, autoplaying video ads, and online video ads are the most disliked online ad types.

6) 70% of respondents say they would have a lower opinion of a company that uses pop-up advertisement.

7) 34% of people say usually click online ads by accident.

8) Adoption of mobile ad blocking is growing even faster (90% YOY) than desktop-based ad blocking adoption. A study from Priori Data suggests 419 million people (a fifth of the world's internet users) have some type of mobile ad blocker installed.
9) 83% of online browsers in the U.S., U.K., Germany, and France say they'd like to block mobile ads.

10) 73% of people stated that ads that cover the entire screen on a phone are the most annoying, followed by ads that track browsing (65%).
11) When asked about the best way to support websites (to cover costs), the majority (68%) of respondents say they don't mind seeing ads — as long as their not annoying.

The lesson? Marketers need to use unobtrusive forms of advertising (native ads, social ads, etc.) that people tolerate more than interruptive ads like pop-ups. (Check out this post on native ad examples for inspiration.)
Want to learn more about ad blocking? Check out the full report here.