With the population in the world crawling towards 8 billion people and an equally impressive technological infrastructure, a good majority of transactions moving online makes sense. You can buy almost anything online, and taking into consideration that almost 2 billion digital buyers are doing just that, the eCommerce field is right now in a full explosion mode. And, eCommerce website development has become a very in-demand service.
As an eCommerce entrepreneur, this makes your job of convincing consumers to come to your online store more difficult than ever. With the numerous options available, making your eCommerce business the easiest to find, the most reliable to shop and to buy from is paramount. And it all starts with a robust website design and SEO.
When we talk about website design quality, it comes down to its functionality and its aesthetic design. Keep in mind that your online store is your one chance of proving the value of your brand to your customers. You need to provide customers a reason to keep buying from your site, and not from your competitors.
Why Web Design is Important
For any online business, web design is critical because it sets the first impression. As your audience visits your site, it sets the first impression for your offerings. In seconds, people will judge your business and those first few seconds are critical to making a positive audience impact.
If your site looks outdated and unappealing, your audience will immediately have a negative impression of your business and you could miss out on leads because they'll leave in favor of your competition.
Shopify, one of the most sought-after and in-demand eCommerce platforms, is often deemed as the best eCommerce solution because it provides an out-of-the-box experience for all those that hope to easily and quickly launch an online store. A Shopify web development company could be all you need to get started on building an amazing web store.
Designing an attractive online site may seem difficult, but it need not be. There are so many online store websites that exude functionality, appeal, and efficiency. If you want to succeed in the eCommerce realm, there are a lot of great website examples to draw inspiration from.
Unique eCommerce Store Website Examples
1. Bliss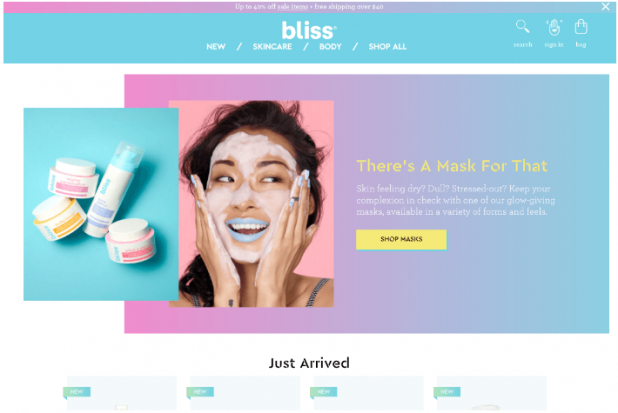 This eCommerce website channels fun energy via its website design. It exudes an extreme cheery feeling with its bright colors. Additionally, they have wonderful photography. The homepage's huge photos set the feeling for the rest of the design.
2. Hebe Website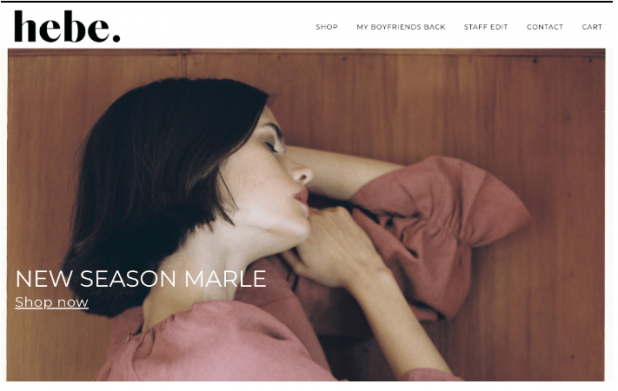 Beautiful is simply the word for it. The photography is what truly stands out. Keep in mind that high-quality pictures are important when running an online eCommerce business, particularly on a clothing website.
The typography is also great. The font may be a little bit thicker than what you see normally, but it makes the design stand out all the more.
3. Bohemian Trader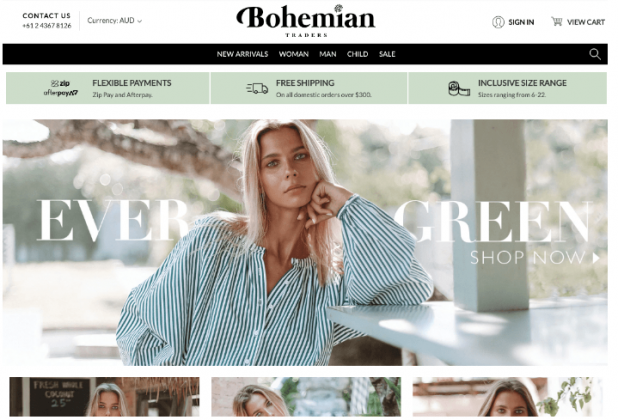 If you want inspiration on designing a clothing site, a good place to start is Bohemian Traders. With a Bohemian touch to the web design, visitors to the site can navigate easily between clothing items, based on occasions, new arrivals, sale items, or accessories.
4. Moreporks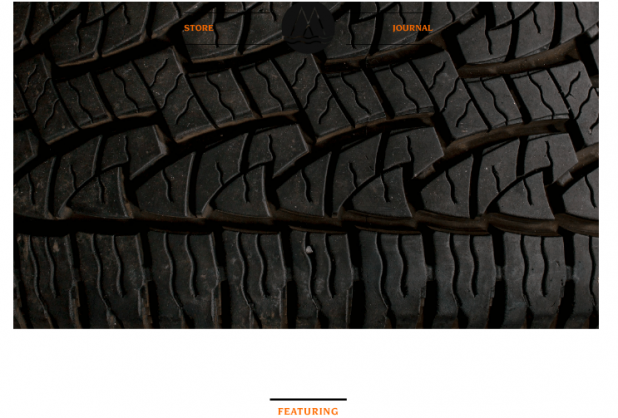 The site's home page focuses much more on the company than their goods. They talk about pride and quality rather than the latest promotion or sale. This is an interesting technique that you could try out.
If it works to boost your website design, then that's great news! Otherwise, at least you learn how to optimize your website design better.
5. Dress Up Site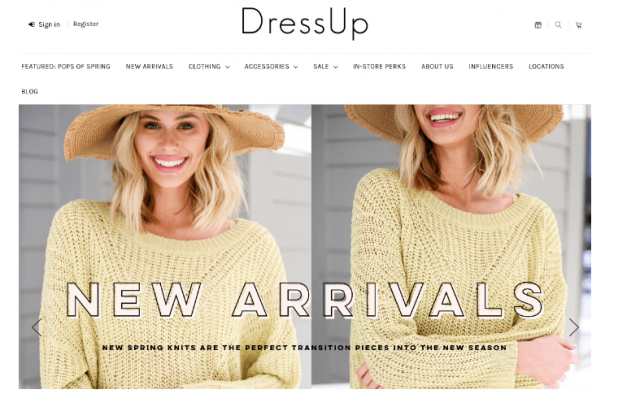 A fashionable women's clothing store, this website utilizes huge bold text to highlight sales, new arrivals, or seasonal promos. What's interesting about the website is the 'Chat with us' option, which is not usual for online fashion shops, but a plus point.
6. Simply Chocolate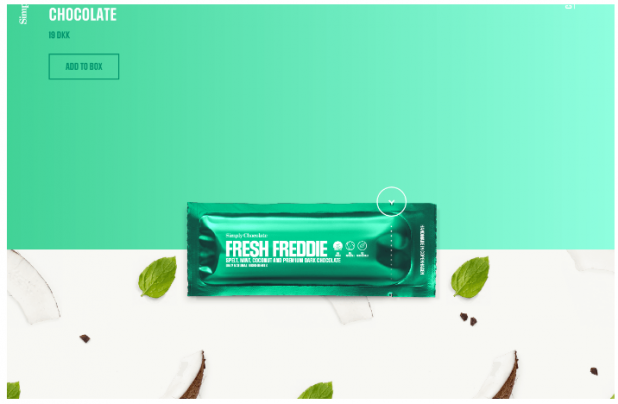 A chocolate company that's based in Copenhagen, Denmark. The eCommerce store's design provides ample space for each of its products to individually shine. Upon scrolling down, a new chocolate bar floats in the middle of the page, and each bar has an individual color theme and fun name.
Moreover, each bar's ingredients, like almonds, coconut slices, mint leaves, and others animatedly cover half of the screen. The store's design is unlike any other.
7. Ryder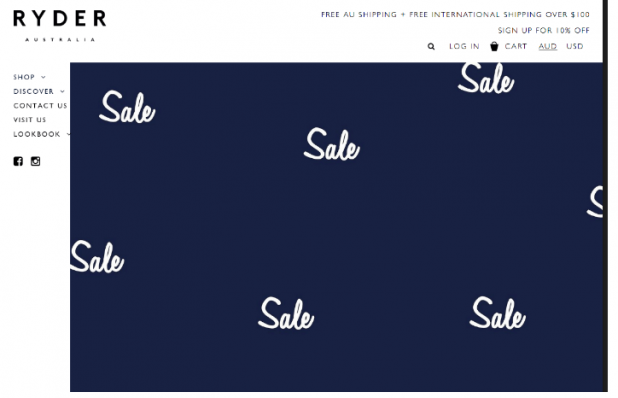 The reason why Ryder is on the list of unique eCommerce websites is their strange yet interesting take on web design. The home page is not the same as that of most online stores. This, however, is a good thing.
The design of the website is creative, and of course, we all know that creativity helps brands stand out among the competition. Doing something different could help your bottom line.
8. The Horse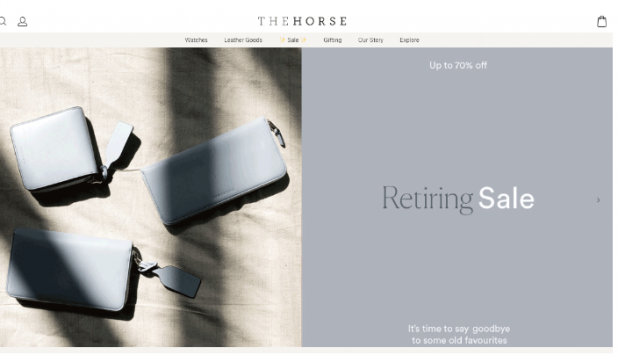 Everything from the name to the design, is memorable. The site uses minimal words and big, bold pictures as part of the web design. If you want to design a unique website, then you can take some inspiration from the amazing web design of this brand.
9. Mahabis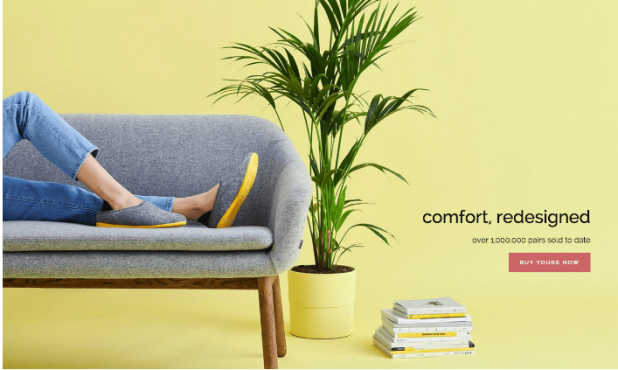 Mahabis focuses on showing high-quality products immediately, a unique way of showing off products through a beautiful website design. The moment that you reach the homepage, you are greeted by a one-line description of how comfortable the products are.
The website's amazing design shows the smallest details to lure prospective buyers.
10. Poketo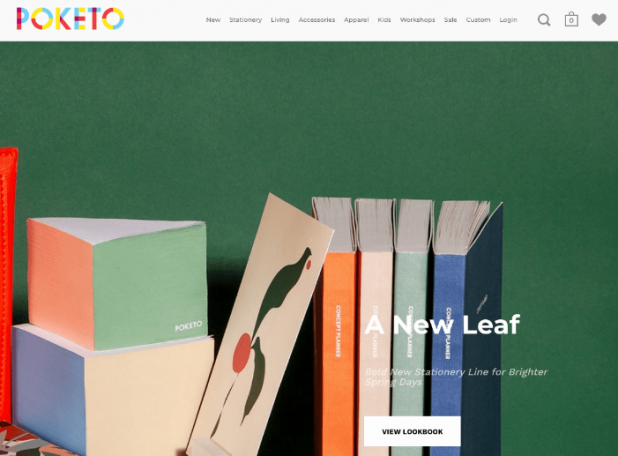 Poketo makes use of vibrant colors to great advantage. You can easily navigate through the product options because they're all lined up at the top. Or, you can simply scroll down and feast your eyes on their boxy patterns.
11. Helbak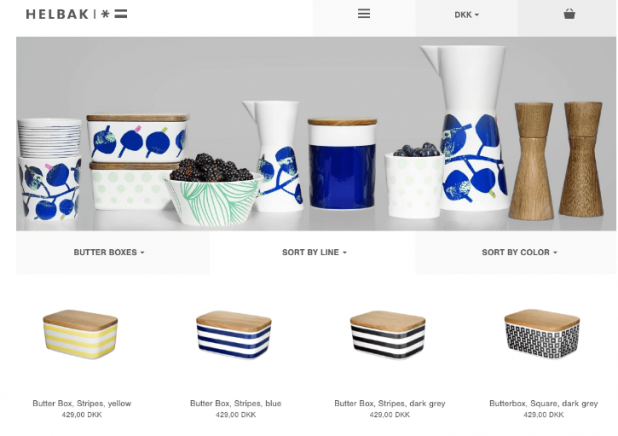 This is a perfect example of a small business web design that shows you need not overdo it. The product displays are clean and beautiful. In addition, the design of the website uses the color of the products, and the background white space shows off artistic items. It's neat, easy to look at, and simple.
12. Rest Website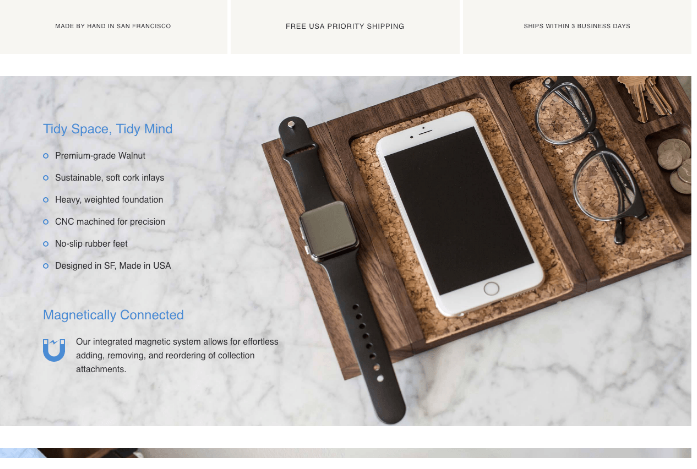 The Rest website sells wooden accessories for desks which are handcrafted and look stunning. Inherently, the design of the website is based on the desk products' lifestyle shots. Included in the well-designed product pages are details and how terrific it would be if you bought all of them.
Moreover, the homepage has several videos to watch, describing the business and their products better.
What Makes a Great Website Design?
A great eCommerce web design doesn't only pertain to aesthetics; it focuses as well on the user experience. If your design is aesthetically pleasing and easy to navigate, then you can be sure that your online business is set for success.
First time visitors to your online shopping website need to know right away what to do next and how to do it. Your website design should help visitors navigate your store without explicit instructions. Even better is having a design that directs visitors to the end of the conversion funnel.
Conclusion
The examples above are just some of the hundreds of beautiful online store websites. You now have a better idea of how to make your business website more beautiful.
---
Dave Jarvis is working as a Business Development Executive at eTatvaSoft.com, an enterprise-level mobile & web application development company. He aims to sharpen his analytical skills, deepening his data understanding and broaden his business knowledge in these years of his career. Follow him on Twitter.
The post A Dozen Top Unique eCommerce Store Website Examples appeared first on SiteProNews.