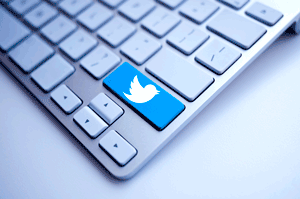 Today, people expect a lot of brands on social media — studies have shown that 42% of consumers expect a response within one hour when they contact a brand on social media. That's an incredibly demanding turnaround time, especially if you've got a lot of other things on your plate.
The good news is, companies that are successfully using social media for customer service are reaping the benefits. According to NM Incite, 71% of consumers are more likely to recommend a brand that provides a quick and effective response on social media — and we all know that people are much more likely to purchase something when someone they trust recommends it to them.
But that doesn't mean that every company is actually committing to delighting their customers on social media. If you're one of those companies that needs to step up their customer service game on Twitter, keep on reading. We'll walk you through some examples of brands totally rocking their customer service game on the 140-character social network — by the end, you should have some good examples to model your company's activities after.
1) @Zappos_Service: Using Personality to Delight Customers
At Zappos, customer service is just as important as the shoes they sell. They have a dedicated support handle called @Zappos_Service, and it is staffed 24/7. What you'll notice is that they delight their customers by keeping their posts personable, happy, and spunky — for example, every time the account changes hands, they introduce the person taking the Twitter reins.
On @Zappos_Service, the employees offer anything from just general friendliness to order help to off-topic, out-of-the-ordinary discussion. Zappos clearly answers the majority of questions they get, monitors consistently, and are timely in their responses — a model most companies aspire to.
@mslocumb I am so sorry we don't have a wide selection for that size. We are constantly adding inventory there may be more sizes on the way

— Zappos.com (@Zappos_Service) July 11, 2014
2) @NikeSupport: Having the Right Conversations at the Right Time
Nike is known for their marketing, but they also have an active customer service Twitter account. Though their personality is different from Zappos, Nike still infuses it into their tweets — making it feel like you're talking to a real person.
Plus, Nike is really good at offering information in the way that's best for the customer. As seen in this example, Nike understands that they cannot solve every inquiry entirely online, so they will take the situation offline as needed for an in-depth issue rather than carrying on a long, difficult-to-follow conversation on Twitter.
@CjPeterson13 In that case, we'd love to talk through your options over the phone. Give us a call at 800-379-6453 (5a-10p PT, daily). Cool?

— Nike Support (@NikeSupport) July 12, 2014
3) @JetBlue: Having Stellar Service Online and Offline

Despite being in an industry that's not known for their customer service, JetBlue has developed one of the most revered customer service experiences on social. They're very quick to respond to any inquiries or complaints that come in — and, more importantly, make their real-life customer service just as delightful as their social customer service. For your organization it's key to keep in mind that customer service shouldn't just live on Twitter — it should be part of the entire business framework.
@Ashley_Jailene We're so glad to hear that! We'll definitely be sure to let Lyzette know she did a great job – thanks for letting us know!

— JetBlue Airways (@JetBlue) July 11, 2014
4) @AskTarget: Handling Any Issues Thrown at Them
Even though Target is a huge company, it's quick to respond to inquiries on Twitter, involve other departments as necessary, and let users know that changes have been made based on their feedback. One thing that sets Target apart from the rest is just how quickly they respond to a plethora of issues — the people manning their account are knowledgeable on every part of the organization, and it shows.
@katiesherrick We apologize for the inadequate staffing. Your feedback will be made available to the appropriate team. – Mike

— AskTarget (@AskTarget) July 21, 2014
5) @HubSpotSupport: Creating Dedicated Support Channels
Our own @HubSpotSupport account has become a new avenue for our customers to ask about features or quick questions — it was spun of from the main @HubSpot account after that account started to receive a ton of support-related questions. Now, @HubSpot handles basic questions and inquiries, while @HubSpotSupport handles more specific support requests. While this model may not work for every business, we've found that we can provide much more specific and personalized support by having these two distinct accounts.
Signing off for tonight! Looking forward to more #HubSpotting questions at 9am GMT/4am ET tomorrow. Sweet dreams of sprockets!

— HubSpot Support (@HubSpotSupport) July 10, 2014
Have you had a good or bad customer service or support experience on social media? What other brands are using social media well for customer service? Can you think of any creative ways to do so?